Fears that 250 people will move from Svalbard, Norway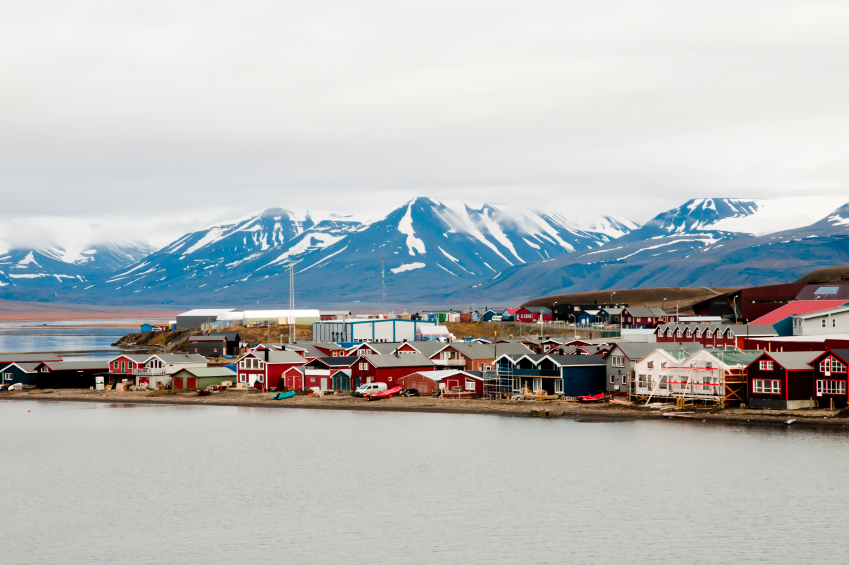 The mayor of Longyearbyen, the largest settlement on the Svalbard archipelago in Norway's Arctic, fears that more than ten percent of the population in Longyearbyen could be forced to move from Svalbard as the Store Norske coal company cuts one third of its employees.
As BarentsObserver reported, coal company Store Norske on Svalbard has to discharge 100 of its 340 workers. This could have a devastating impact on the local community, believes Head of the Longyearbyen Community Council Christin Kristoffersen.
Kristoffersen fears that as many as 250 people will have to move. Longyearbyen has 2200 inhabitants and is by far the largest settlement on Svalbard.
"For every lost position in the mining industry you can count a factor of 2.5 familly members to those who lose their job. Many of those working in mines are relatively young men. They often have a partner working in the service industry and children attending kindergarten or school. The cutbacks will have widespread effects for many businesses up here," Kristoffersen says to Nord24.
The Svalbard community is totally dependent on Store Norske, says researcher and community economist Hild Marte Bjørnsen at the Norwegian Institute for Urban and Regional Research.
"Coal production is an important base for most of what is going on on Svalbard. It is also an important reason for Norway to have activity there. It is hard to see how the community there can maintain its current size if cutbacks at Store Norske become even larger."
Bjørnsen says to Nord 24 that even though tourism, scientific research and teaching have become important on Svalbard in recent years, it is the coal mines that are the guarantor for settlement. She fears that as much as half the population will move away from Svalbard if the coal company should shut down entirely.
Related stories from around the North:
Canada: Arctic mining – unexpected social negatives for Inuit women, Radio Canada International
Finland: Finland's Economic Affairs Minister calls for special audit of Talvivaara mining company, Yle News
Greenland: Analysis: Implications of Greenland's decision to allow uranium mining, Blog by Mia Bennett
Norway:  Svalbard coal mine cuts 100 jobs to reduce costs, Barents Observer
Russia: Analysis – Putin shutters Russian indigenous peoples', Blog by Mia Bennett
Sweden:  Artists boycott market in Arctic Sweden over mining conflict, Radio Sweden
United States:  Alaska – Judge temporarily halts EPA process on Pebble Mine, Alaska Dispatch