Novaya Zemlya: From nuke testing to lead-zinc mining in Russian Arctic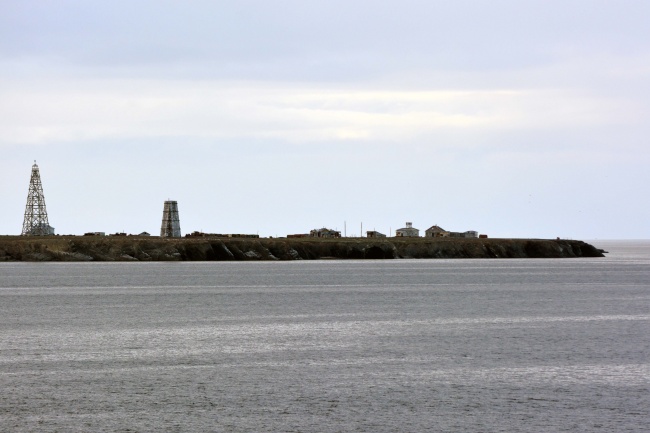 A Rosatom owned mining company will start production of lead and zinc ores on the southern part of Novaya Zemlya where the Soviet Union made seven giant underground nuclear explosions.
Novaya Zemlya in the Russian Arctic is likely the largest closed off area in the world. The 900 kilometer long archipelago has since 1954 been controlled by the armed forces and no civilian companies have earlier been allowed to develop any kind of businesses in the area.
The permission to mine and process lead and zinc ore is not either given to any kind of company.
Murmanski Vestnik reports the license to develop the Pavlovsk deposit on the southern island of Novaya Zemlya is given to Pervaya Gornorudnaya Kompanya.
According to the portal of the Russian nuclear society, this company is a fully owned subsidiary of AtomRedMetZoloto (ARMZ), Russia's only company for uranium mining. According to Wikipedia, ARMZ is wholly owned by Atomenergoprom, Rosatom's arm uniting Russian civilian nuclear industry.
In Russia, civilian nuclear industry is closely linked with production of nuclear warheads, which still uses Novaya Zemlya for so-called subcritical tests of different fractions of nuclear bombs.
An agreement with Russia's Ministry of Defense is already settled, Murmanski Vestnik reports
The Pavlovsk deposit has a predicted amount of 9,5 million tons of zinc and lead in an area said to be a relatively simple geological structure. Some 20,000 meters of test drilling has taken place this year and production is planned for 2019.
The nuclear test site on the southern island on Novaya Zemlya was used for underground large-scale nuclear detonations between 1973 and 1975. Several of the seven tests that took place that period had so-called "ventilations" of radioactive isotopes to the atmosphere.
In 1976, the Soviet Union signed an agreement with the United States restricting the explosive force to of tests to 150 kilotons. Since then, all underground nuclear bomb tests on Novaya Zemlya took place in tunnels at the Matochin straight further north.
Related stories from around the North:
Canada: Arctic mining – unexpected social negatives for Inuit women, Radio Canada International
Finland: Finland's Economic Affairs Minister calls for special audit of Talvivaara mining company, Yle News
Greenland: Greenland, Alaska elections bolster Arctic resource extraction, Blog by Mia Bennett
Norway: Svalbard coal mine cuts 100 jobs to reduce costs, Barents Observer
Russia: Analysis – Putin shutters Russian indigenous peoples', Blog by Mia Bennett
Sweden:  Artists boycott market in Arctic Sweden over mining conflict, Radio Sweden
United States:  Alaska – Judge temporarily halts EPA process on Pebble Mine, Alaska Dispatch