Ruble crash will have a huge negative impact on cross-border trade"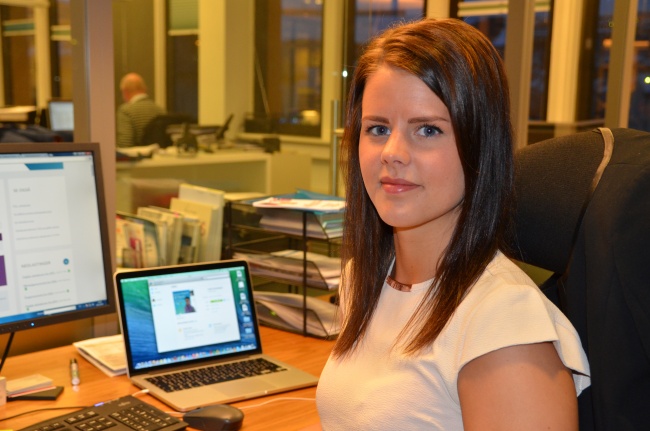 Barents entrepreneurship expert Heidi Andreassen believes trade and investments across the borders in the north are in jeopardy as Russia's ruble is tumbling again in what seems like a market in panic.
The ruble jumped for some few hours Tuesday morning after the emergency move when the central bank increased the interest rate by 6,5 percent to 17 percent. The desperate move didn't work well. By lunch-time, the dollar was again traded at 62,20 and in the afternoon at 73,46  …and counting [at 14:54 Moscow Time].
The central bank's move doesn't impress experts following the economic developments.
"Russia's already unstable financial situation after the drop in the oil prices is threatened further by the central bank rate increase in the attempt to stabilize the ruble. Rising interest rates will have an effect on the liquidity of the business community in Russia and it will mean an aggravated economic situation with huge financial uncertainty," says Heidi Andreassen to BarentsObserver. She is project leader for the Barents-initiated Young Innovative Entrepreneurs, aimed at teaming up young business people in northern Russia with colleagues in northern Scandinavia.
Andreassen is worried that about the consequences for domestic investments in the Russian North.
"The country's economy is in a difficult situation and I think we soon are seeing companies and banks with large credit problems and less willingness to invest domestically," she says.
Warning: Recession will come next year
Following the sharp drop in oil-prices, Russia's central bank has already issued warnings that the economy will sink into recession during 2015.
Russia has since the ruble devaluation in 1998 had a steady economic growth, but is deeply dependent on oil revenues. Since the summer high of $107 a barrel, the price is today down at $56.
Claus Bergersen is business adviser with the Norwegian Barents Secretariat. Earlier he worked in Murmansk for Sparebanken Nord and has in-depth knowledge about the financial situation in the Russian north.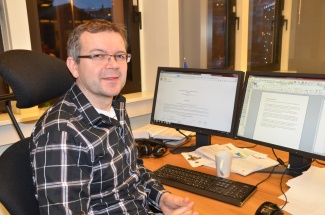 "If we compare the situation now with what happened in 1998, last time the Russians had now faith in the ruble, we will see that products will be priced in units [one unit is normally equal to one dollar], Russian businesses invested in Western countries, and workers got payment in products. That time it ended with devaluation," says Claus Bergersen.
He explains that last night's increase in the interest rate is not so critical.
"Private Russians and companies have small depth to banks compared with Western countries. The critical factor for Russia is the will to invest in business in own country and that young people is worried, and dream to move abroad. This effect slows the development of the country and in worst case it will stop," Bergersen fears.
No panic, but limitations on currency
In Arkhangelsk, the largest city in Barents Russia, there are no panic, but people are securing their cash. Andrey Shalyov is Norway's Honorary Consul receives Schengen visa applications on behalf of the Consulate General in St. Petersburg.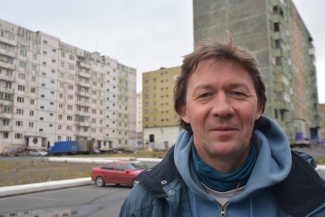 "There is no panic among the people like it was for example in 1998, but obviously people are trying to save their money," Andrey Shalyov says in a Skype conversation with BarentsObserver on Tuesday.
"Those who had bank deposits in dollars or euro try to withdraw the money and keep them in cash. You can still buy cash dollars in the banks, but there are certain limitations in the banks so you can't buy more than $1,000 or $3,000 at once," explains Shalyov.
"But there are no queues outside the exchange offices in Arkhangelsk at the moment," he says.
In Murmansk, Russia's largest city above the Arctic Circle, no panic is observed Tuesday desipte the free-falling value of the ruble.
Ruble crisis is negative for Norway's border region
Based in Kirkenes, Norway's border town to Russia in the north, both Heidi Andreassen and Claus Bergersen are afraid the panic seen with the ruble exchange rate will wave across the border and hurt local businesses.
"With regards to the cross-border trade in northern Norway, an all-time low ruble can have huge negative impact on local Norwegian stores as it gets more expensive for Russians to buy goods in Norway, but on the other hand it will be cheaper for Norwegians to shop in Russia," Heidi Andreassen explains.
Claus Bergersen agrees; "Norwegian products are more expensive, although they are also struggling with high inflation at home."
Prices on food products in Russian retail chains have increased by an average of 20 to 25 percent over the last year. An even sharper increase is expected after Christmas.
Good for cross-border gasoline trade
For Norwegians crossing the border to Russia, the collapse of the ruble means that a full 70 liters tank of gas today costs 2590 rubles, less than 300 Norwegian kroner, or in other words; three times less than home.
Making the difference even bigger, the domestic price of gasoline in the Murmansk region was cut by another 40 kopek this week, according to Severpost.
Less Schengen visa applications
Andrey Shalyov confirms that the falling ruble is impacting travel.
"We get fewer applications now than last year. First, we observed a serious decline in number of applications in August and now the trend is even more negative," he says.
"The tourist industry in Russia is in big trouble. Russian tour agencies go bankrupt nearly every day. At the Norwegian Consulate in Murmansk the number of visa applications is down 25 percent than at the same time one year ago. A similar reduction in number of tourists from Russia to Norway is likely to follow," says Claus Bergersen.
[
During the two hours BarentsObserver spent on interviewing the people here quoted, and writing the story, the ruble falled from 65,22 to 73,46 to the dollar
.]
You can follow the live exchange rate for the ruble to dollars and euros at this link.
Related stories from around the North:
Canada:  Will Russia's actions in Ukraine affect relations in the Arctic Council?, Eye on the Arctic
Finland: "Cold war looming, sanctions our best bet," says Finland's PM, Yle News
Iceland:  From Arctic Circle 2013-2014, a big drop in the price of oil, Blog by Mia Bennett
Norway: Why Barents oil is becoming unprofitable, Barents Observer
Russia: Russia warns of recession in 2015, Barents Observer
United States:  Falling oil prices, revenue forecast paint gloomy picture for Alaska, Alaska Dispatch