Russia, shipping and political crisis in Greenland: 2014 Year in Review (Part 3)
Today is the last  instalment of the Eye on the Arctic  Year in Review  where we checked in with our Eye on the Arctic experts from around the globe.
In Part 1, we looked at the Arctic Council, indigenous issues and energy with Heather Exner-Pirot,managing editor of Arctic Yearbook.
Last week in Part 2, we talk politics, media misinformation and #sealfie with Mikå Mered, a political analyst and CEO of Polarisk Group, a research and political risk consulting firm specializing in the Arctic and Antarctic.
And today, in Part 3, we look at Russia, shipping and what's ahead in 2015 with Mia Bennett, manager of the Cryopolitics Arctic news and analysis blog, and a PhD student in the department of Geography at the University of California, Los Angeles.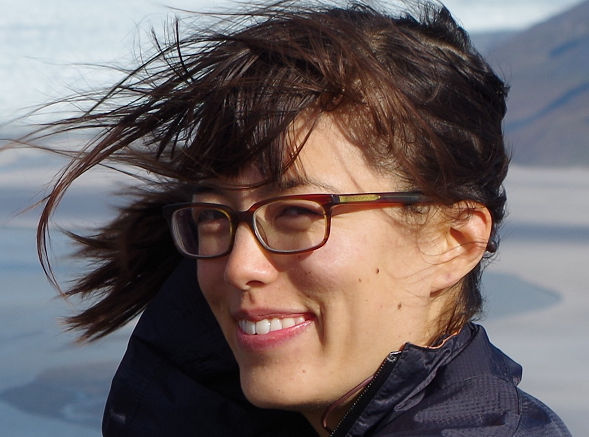 Eye on the Arctic: How would you sum up Arctic news this year in just one word? 
Mia Bennett: Strained. We've all seen the fallout from Russia's activities in Ukraine and Crimea and how the U.S. and Europe have responded. While it hasn't spilled over to the Arctic to the extent that cooperation has stopped,  it's certainly made relations there at lot more strained and difficult.
What were the three most important Arctic stories of 2014?
1) Tensions between Russia and the West: Specifically how they've affected off shore Arctic oil and gas development in Russia. Russia no longer has access to a lot of the U.S. and European technologies that are really needed for this really ground-breaking type of exploration and extraction they're hoping to do on the continental shelf. It's trying to move forward by itself with domestic technologies, or perhaps assistance from the Asian countries which are not necessarily affected by the sanctions.  But it's going to be difficult for Russia.
2) Drop in Northern Sea Route traffic: It came as a shock to a lot of observers.  It's not looking good. And even more severe than the drop in vessels is the drop in the amount of cargo, which has really been significant.
3) Greenland's political crisis and snap election: (Greenland's PM) Aleqa Hammond was found to be misusing public funds and eventually had to resign. This resulted in a snap election in November.  Incredibly, her party Siumut pulled out a close victory. The result of that is uranium mining and rare earth mining will stay on the table. This has been a relief for a lot of foreign investors.
What was the most overlooked northern story or issue of 2014?
Drop in oil prices & their effect on the North: This is going to have a major impact on Arctic oil development. As I've discussed, and a lot of media have discussed, it seems like sanctions and Russia are the main impediment to moving forward on offshore development. But I think it's the price of oil that's straining companies will to go ahead in the Arctic.
What will you be watching for in 2015?  
Arctic Council ministerial meeting: That will really showcase what Canada has done over the past two years in the Arctic Council, which has really been to promote the issue of economic development for the people of the North.  Also, Canada has done a good job holding together the Arctic Council despite all the tension and strained relations in the Arctic.
U.S. Arctic Council Chairmanship: That will be interesting to watch, especially if they decide to bring climate change back to the fore as a priority.  We just had the Lima talks. The Paris climate summit will be happening at the end of 2015. The Pope has just said something on climate change. I  feel like the U.S. will probably push climate change in the Arctic as a major priority despite some pushback from  Alaskan politicans who want to continue the Canadian pattern of economic development. However the U.S. decides, I think it will be interesting to watch.
The above Q&A has been edited and condensed.
Listen to the full Eye on the Arctic feature interview with Mia Bennett below:
To read Mia Bennett's blog on Eye on the Arctic, click HERE
Write to Eilís Quinn at eilis.quinn(at)cbc.ca