Alaska should seize Arctic opportunities, commission report says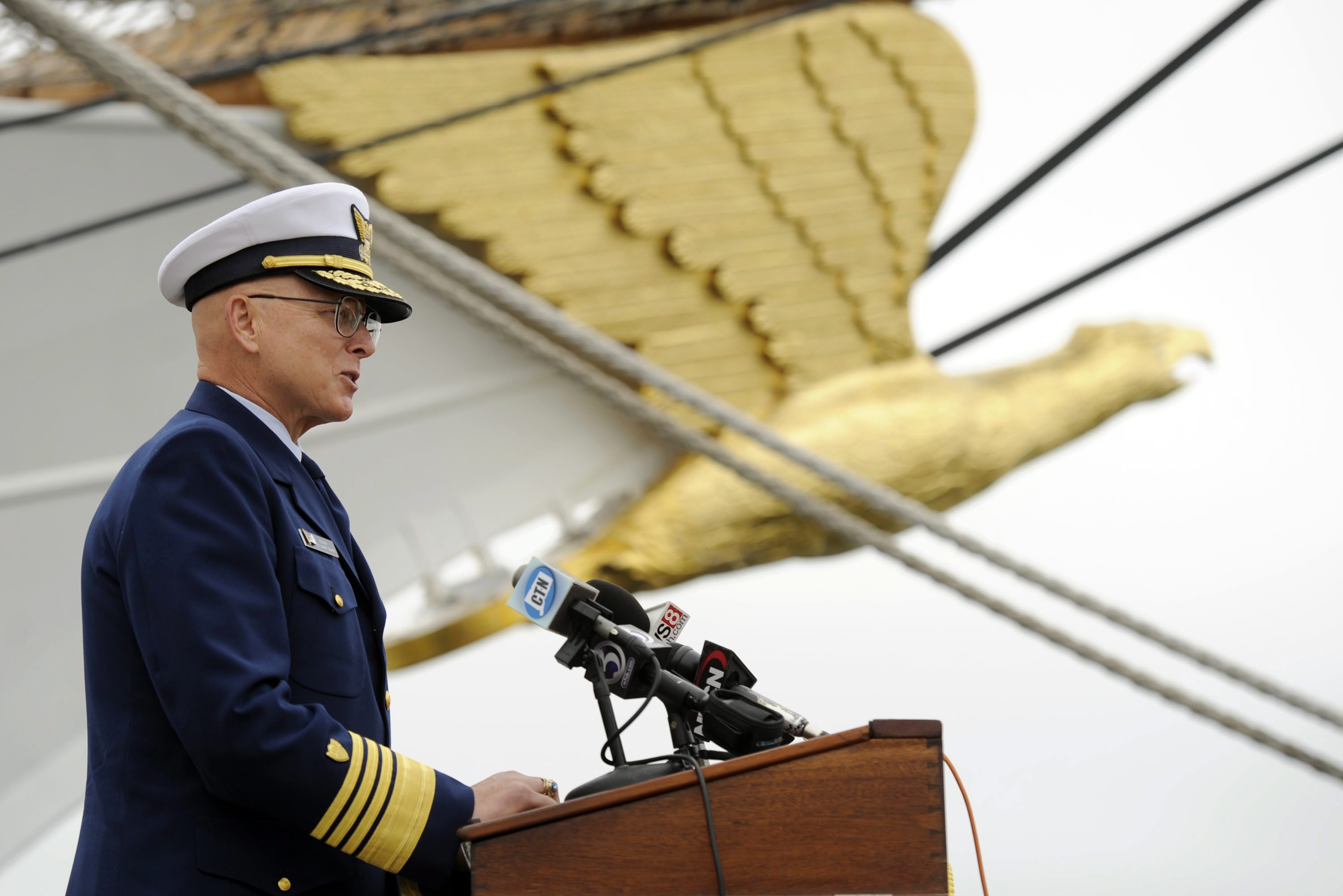 With industry poised to invest billions of dollars in the rapidly thawing and increasingly accessible and resource-rich Arctic, Alaska now has a blueprint to help the state to take advantage of the situation, members of the Alaska Arctic Policy Commission said Monday.
That blueprint comes in the form of the commission's newly released final report, outlined at a Juneau news conference by lawmakers who are members of the organization.
"The development is going to happen with or without Alaska. It's already happening," Sen. Lesil McGuire, an Anchorage Republican who co-chairs the commission, said at the news conference in the Capitol.
The report is the product of two years of meetings and study by the commission, composed of 10 legislators and 16 other individuals with Arctic knowledge.
It includes an implementation plan that lists 32 broad recommendations for action to achieve the commission's goals of promoting economic development, improving health, safety and emergency response and deepening scientific and academic knowledge.
Contentious items
Among the recommended tasks, said the commission's co-chairman, Rep. Bob Herron, D-Bethel, are two that are considered immediate: passage of legislation to put Alaska's Arctic goals into statute, which has already been introduced in both the House and Senate; and formation of a host committee to help the Arctic Council hold the 15 meetings it plans in Alaska starting later this year, when the U.S. is scheduled to assume leadership of the eight-nation organization.
Most of the recommendations, like proposed steps to improve water and sewer service, add to oil spill response capabilities, improve nautical charts and expand workforce training for jobs of the future, appear uncontroversial.
But the list includes contentious items, like continued state support of mining in Northwest Alaska's Ambler district – a project that has bitterly divided the region's residents – and promotion of coal mining in Arctic Alaska.
New resource development, primarily oil extraction but also mining, is necessary for Alaska to achieve its Arctic goals, which include economic prosperity, the lawmakers said.
Offshore Arctic oil drilling also has a positive byproduct of boosting the region's sorely needed capabilities for emergency response, they said.  That was noticeable in 2012, when Shell was drilling in the Chukchi and Beaufort seas, mobilizing a small army of workers and an arsenal of equipment and vessels, they said.
"When we aren't drilling, there isn't anything in place," McGuire said.
A changing climate
Lawmakers on the commission acknowledged that Arctic climate change is real, but they had different takes on the phenomenon.
Rep. Ben Nageak, a Democrat who represents the state's northernmost region, said residents are suffering. Kivalina, a Chukchi Sea coastal village in Northwest Alaska, is "right in the middle of the erosion problem," he said. The Yukon-Kuskokwim Delta region in Western Alaska is plagued by more frequent severe flooding, he said.
McGuire said Alaskans should focus less on the problems created by climate change than on finding ways to live with it.
I think it's more important for us to adapt, because it is here. There's no question that the Arctic climate is changing," she said.
Sen. Cathy Giessel, an Anchorage Republican, said ongoing climate change is a "cyclical thing" that can benefit Alaska.
"It depends on whether you view it as an opportunity or a threat. And I think our commission does view it as an opportunity," she said.
Legislators at Monday's news conference also threw barbs at President Barack Obama for his Arctic policies.
They criticized the president's recent announcement that he is seeking wilderness designation for the Arctic National Wildlife Refuge, an area that Alaska leaders hope will be drilled for oil. "I feel, personally, disappointed," McGuire said.
McGuire also criticized Obama's decision to put retired U.S. Coast Guard Commandant Robert Papp and Secretary of State John Kerry in charge of U.S. Arctic policy. "They're not Alaskans. They're not northerners. And they're not indigenous," she said.
That decision, she said, contrasts with Canadian Prime Minister Stephen Harper's appointment of Leona Aglukkaq, an Inuk from Canada's Nunavut territory, to lead the Arctic Council during Canadian chairmanship.
Commission members had praise for Gov. Walker, who recently proposed a $500,000 state budget allocation for Arctic activities, including resumed state participation in The Northern Forum, a group of regional far-north governments. Participation in that organization has dwindled in recent years and has been limited mostly to regional governments in Russia.
Related stories from around the North:
Canada:  Arctic Council: The evolving role of regions in Arctic governance, Blog by Heather Exner-Pirot
Finland: US seeks Finnish support for Arctic goals, Yle News
Greenland:  Greenland urged to work with Arctic Council, CBC News
Iceland: Iceland conference draws on hopes, concerns for changing Arctic, Alaska Dispatch
Norway:   Permanent Arctic Council Secretariat opens in Tromso, Blog by Mia Bennett
Russia:  The Arctic Council's Immunity to Crimean Flu, Blog by Heather Exner-Pirot
Sweden: Russia still open for cooperation in the Arctic, Radio Sweden
United Kingdom:  The British Invasion – The Arctic Circle and observer states, Blog by Heather Exner-Pirot
United States: Obama issues executive order to better coordinate Arctic policy, Alaska Dispatch