Blog: The evolving role of regions in Arctic governance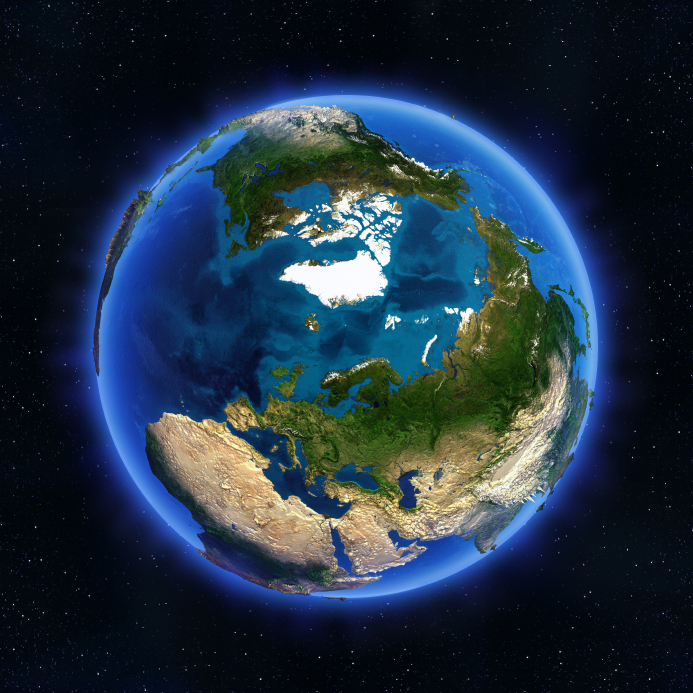 An interesting thing happened last Fall as the US prepared for its upcoming Arctic Council chairmanship.
The Alaska Arctic Policy Commission (AAPC) co-chairs published a letter they wrote to Admiral Robert Papp (US Special Representative to the Arctic) and Ambassador David Balton (expected to chair the Arctic Council SAO) on the AAPC website saying they were "very concerned" that their top priority, jobs and economic opportunity, was "being ignored", and that Alaskans' voices were "being overlooked".
It was surprising to me for a few reasons.  First, it seemed strange that the debate on American Arctic policy should be happening so publicly, and somewhat acrimoniously – perhaps indicating that the process for behind-doors conversations was either not well articulated or received. The raison d'être of the AAPC can perhaps be encapsulated by this phrase from their website: "As Alaskans, we cannot let Washington, DC dictate our Arctic destiny without our influence. If Alaska doesn't weigh in soon, the federal government will be writing the future of our Arctic—on our behalf."
Second, it made the Canadian process of local consultation look comparatively good.  Canada developed a local Arctic Council Advisory Committee, composed of Permanent Participant and territorial government representatives, about 5 years ago, and Leona Aglukkaq did an extensive consultation in the three territories immediately after she was appointed Chair of the Arctic Council Canadian Chairmanship by Prime Minister Stephen Harper, in Fall 2012. I have heard praise from territorial leaders about the Canadian process and direction.  Canada's Arctic policies have been criticized as parochial and inward-looking.  But Alaska has perceived it as a model – and in fact now hosts bimonthly Alaska Ad Hoc Arctic Council working group meetings with relevant federal partners.
Which brings me to the third point.  Alaska representatives apparently feel entitled to a level of influence greater than that which they had been granted in setting American Arctic policy, and seek to be leaders and partners of the US Chairmanship.  The Arctic Council has been a triumph in linking national policies and goals with those of Arctic indigenous peoples – represented by Permanent Participants – in regional governance.  But it can claim no such success with regional, sub-national governments. And that looks set to change, whether on the Council's terms or otherwise.
Northern Voices
It's worth considering why sub-national governments have had such little influence in Arctic politics to date.  It is not because there was no platform: the Northern Forum, an NGO composed of sub-national polities, was established in 1991 in the heyday of Arctic regional cooperation, and became an early Observer to the Arctic Council.   The rationale for the Northern Forum made, and continues to make, sense – northern governments have much common ground including managing resource-based economies, infrastructural challenges due to weather and remoteness, distinct indigenous and other cultural heritages, and a historically peripheral relationship to national/federal decision-making structures.  But the Northern Forum has never found its feet, with very little influence or accomplishments of note.  It has ploughed through members, with usual suspects Alaska, NWT, Lapland and even Alberta having come and gone over the past decade. The Northern Forum is now a primarily Russian organization, with five out of eight members, headquartered and led by the President of Yakutia, Yegor Borisov.  Gangwon in South Korea, Iceland's Akureyri, and the province of Quebec rounding out the bunch.  (Quebec is a relative newcomer but its membership extends logically from its commitment to Plan Nord, with its large delegation at the recent Arctic Circle including Premier Philippe Coulliard also serving those ambitions.)
The Northern Forums' lack of influence may be a result of perennially poor organization.  It may also be due to the fact that the Arctic Council deals primarily with matters that are not within its members' natural jurisdiction, such as ocean governance and trans-boundary environmental regulation, and within a context of foreign policy.  And perhaps there has not been a sufficient level of common interest in regional Arctic issues to justify sub-national governments of the Arctic working together to achieve them.
But it cannot be said that there isn't the capability on the part of northern sub-national governments to collaborate across borders.  The Nordic countries in particular have developed an abundance of regional organizations, several dedicated to northern cooperation.  The Barents-Euro Arctic Council is perhaps the best known, with the Council of the Baltic Sea States and the West Nordic Council serving as other prominent examples.  In North America, the Pacific North West Region (PNWR) composed of the states, provinces and territories in the Northwest of the continent, has developed an Arctic caucus of Alaska, Yukon and NWT.  Meanwhile Greenland and Nunavut have longstanding collaboration due to their common Inuit heritage, along with but to a lesser extent including the other Inuit territories in Canada, Alaska and Russia. The role these sub-regional organizations, and the public governments that make up their membership, should play in the Arctic Council is as yet underdeveloped.
Making Room
One of the defining characteristics of the Arctic Council at its inception was its inclusiveness of indigenous peoples as Permanent Participants, a status that did not give those organizations a vote per se but allowed them a seat at every table of the Council and its working groups.
When it has been suggested that sub-national governments merit a similar voice, I've heard it argued that they can be represented effectively by national states, whereas indigenous peoples have fundamentally different values and perspectives. But there seems to be poor evidence of the former. A strong independent streak runs through most Northerners and there is often weak cultural affiliation with southern capitals even where there is an ethnic one.  But often there are not even those. Russia in particular has a restrictive definition of "indigenous", leaving out significant ethnic minorities from representation in RAIPON (the exclusively Russian Permanent Participant).  What logic would have the Sami, for example, represented directly at the Arctic Council, but not the northern Yakut, a historically semi-nomadic and reindeer-herding culture far removed linguistically and ethnically from the Russians that colonized them?
Assuming that sub-national governments want a greater voice in the Arctic Council, and that the principles of good governance and the values of the Council itself entitle them to it, what practical benefits would be achieved and what would it look like? The debate over the introduction of non-Arctic states is instructive.  Permanent Participants in particular were anxious that their voices would be diluted and influence diminished if actors such as China and the EU became actively involved. The same could apply if any or all sub-national governments were given a seat.  The Arctic Council is struggling even now, at a very practical level, to accommodate everyone who wants to be included in its work. Eight states and six Permanent Participants is a workable number for constructive discussion, but as anyone who has ever been on a committee knows, probably at the higher end of the scale.  Having a formal role for sub-national governments could lead to the development of smaller in-groups where the actual decisions get made, and necessarily a larger group where they are not.
There is also the question of what substantive benefits the inclusion of sub-national governments into the work of the Arctic Council could have. Would they have the capacity to inform decision-making on issues beyond their normal concern?  Would they come up with solutions qualitatively different than that which national governments and Permanent Participants could?  I could only suggest that these same questions were probably asked when indigenous groups sought representation on the Council, and that by all accounts they have had a constructive and unique influence on its work.   Recent priorities of the Arctic Council – suicide prevention, search and rescue, and local black carbon reduction for example – would probably be impossible to implement without the support of sub-national governments.  The status quo is for national governments to include them in their delegations, and maybe the Canadian chairmanship speaks to the adequacy of that approach.  But not everyone has been satisfied with that.  Former Greenlandic Premier Aleqa Hammond infamously sat out of the Kiruna Ministerial because Greenland was allocated representation only as part of the larger Danish delegation, not in its own right.
The only thing I can claim with certainty is that as the Arctic becomes a more important political region, more political actors have wanted to be included in its work.  The trend is now passing from non-Arctic states to sub-state governments. I would expect it to grow, not diminish, during the US Arctic Council chairmanship.  What role these regional governments have both the interest and capacity in playing is still an open question.  But I don't think anyone would argue it has been answered adequately.
Related stories from around the North:
Canada:  Arctic Council, indigenous issues, energy – 2014 Arctic Year in Review, Eye on the Arctic
Finland: Ex-President Ahtisaari calls on Finland to join NATO with Sweden, Yle News
Greenland:  Greenland urged to work with Arctic Council, CBC News
Iceland: Iceland conference draws on hopes, concerns for changing Arctic, Alaska Dispatch
Norway:   Permanent Arctic Council Secretariat opens in Tromso, strengthening Norway's position in Arctic, Blog by Mia Bennett
Russia:  The Arctic Council's Immunity to Crimean Flu, Blog by Heather Exner-Pirot
Sweden: Feature Interview: Sweden wraps up Arctic Council, Radio Sweden
United Kingdom:  The British Invasion – The Arctic Circle and observer states, Blog by Heather Exner-Pirot
United States: 10 takeaways from the 2014 Arctic Circle Assembly, Alaska Dispatch