Sweden: LKAB cuts staff, reduces investments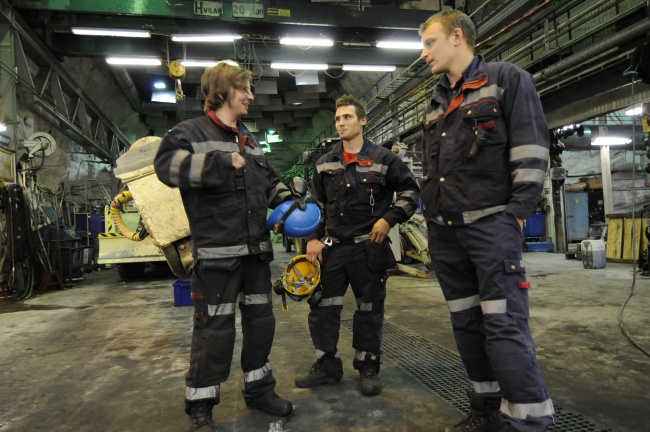 Profits plummet by more than 90 percent and the Swedish mining giant is forced to take a series of crisis measures.
The dramatic drop in iron prices is hitting Sweden's biggest iron miner with full force. In 2014, the company got its year-on-year operating profit cut by 93 percent, the LKAB Year-end Report reads. President and CEOLars-Eric Aaro is now announcing a string of crisis measures, among them cost cuts of 700 million SEK(€73 million) and a staff reduction of 400 people.
The company is still however making good money on its processed products and in 2015 intends to increase its supply of pellets, Aaro says.
Prices on iron ore in late 2014 dropped to USD 66/ton, the lowest level in five years. And the price drop might not yet have reached the bottom. Some analysts believe the price per ton in 2015 will be around USD50/ton and then drop further to about USD 30/ton, DN.no reports. In 2011, the price was as high as USD 185/ton.
The situation is seriously hurting mining companies all over the Barents Region. The price downturn has already lead to the bankruptcy of Northland Resources in Pajala, northern Sweden. In northern Norway, the Northern Iron in Kirkenes, and Rana Gruber are both increasingly fighting to make ends meet. In Russia, iron producer Severstal is saved partly by the low ruble rates which give higher profits on exports.
LKAB, the company which operates the mines in and around Kiruna, northern Sweden, is the biggest iron ore producer in the Barents Region with an annual production of 25,7 million tons (2014). As shown by Patchwork Barents, the regional data portal, iron ore production in northern Sweden has over the last years been stable with only minor fluctuations. In 2013, ore output amounted to 25,3 million tons.
Related stories from around the North:
Canada: Arctic mining – unexpected social negatives for Inuit women, Radio Canada International
Finland: Finland mining CEO charged with environmental crime, Yle News
Greenland: Analysis: Implications of Greenland's decision to allow uranium mining, Blog by Mia Bennett
Norway:  Svalbard coal mine cuts 100 jobs to reduce costs, Barents Observer
Russia: Norilsk, Russia -The inescapability of the company town on Russia's tundra, Blog by Mia Bennett
Sweden:  Bids given for Pajala mine in Arctic Sweden, Radio Sweden
United States:  Alaska – Judge temporarily halts EPA process on Pebble Mine, Alaska Dispatch