Bids given for Pajala mine in Arctic Sweden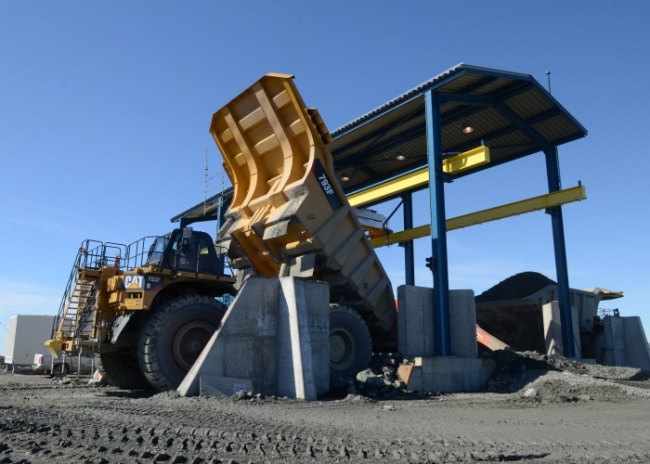 There are bidders for the Pajala mine in northern Sweden, the project sales manager says.
The Kaunisvaara mine in Pajala, Swedish Lapland, closed as mining company Northland Resources bankrupted in December 2014. Bankruptcy trustee Hans Andersson is now trying to get buyers for the abandoned facility.
"I can confirm that there are intersts in the mine", Andersson says to newspaper Svenska Dagbladet. He does not however want to specify whether there are several interests, nor the country of their origin.
The Northland Resources busted as it failed to refinance its operations. With more than $650 million in debt, the board of directors had no other options than filing for bankruptcy.
To be sold as one unit
According to Hans Andersson, the mine and the mining facilities will not be split into parts, but sold as one unit. "The price will be nowhere close to the investments made in the mine", he underlines.
According to Svenska Dagbladet, the Northland Resources was close to striking a deal with new investors ahead of the bankruptcy. A deal with Peas, LKAB and other companies crashed just hours before Northland collapsed.
Reportedly, LKAB, the biggest Swedish iron ore producer, was ready to use Northland's processing plant for its own mine in Svappavaara.
Northland Resources began digging in Pajala in 2010. In classic boomtown style, store houses lengthened and new businesses popped up to support the mine: mechanics, restaurants, and outfitters appeared to take advantage of the influx of workers and cash. When the company was forced to close its doors, Pajala's unemployment rate went from being one of the lowest in Sweden, to become one of the highest. 240 mine workers and 191 ore truck drivers lost their jobs.
Related stories from around the North:
Canada: Arctic mining – unexpected social negatives for Inuit women, Radio Canada International
Finland: Finland's Economic Affairs Minister calls for special audit of Talvivaara mining company, Yle News
Greenland: Analysis: Implications of Greenland's decision to allow uranium mining, Blog by Mia Bennett
Norway:  Svalbard coal mine cuts 100 jobs to reduce costs, Barents Observer
Russia: Analysis – Putin shutters Russian indigenous peoples', Blog by Mia Bennett
Sweden:  Artists boycott market in Arctic Sweden over mining conflict, Radio Sweden
United States:  Alaska – Judge temporarily halts EPA process on Pebble Mine, Alaska Dispatch