Southeast Alaska fund program gets cash infusion from Nature Conservancy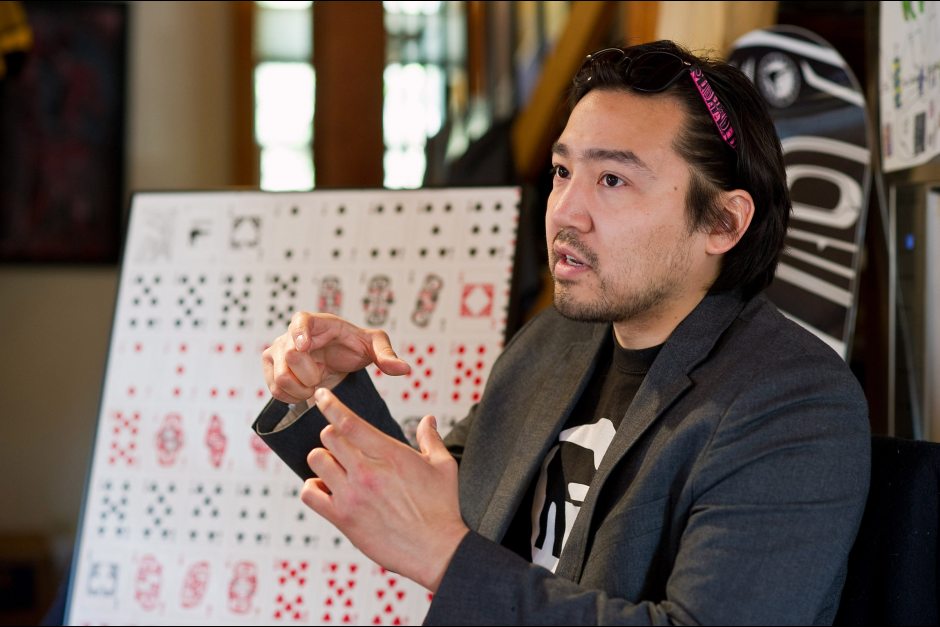 JUNEAU — With sustainable Southeast Alaska businesses as a goal, the Nature Conservancy has partnered with Haa Aani for yet another program.
The conservation organization and the Sealaska Corp. offshoot have announced that the Nature Conservancy is investing $500,000 in Haa Aani's Community Development Fund, a program that loans money to entrepreneurs and shareholders in Southeast Alaska who can't or don't get bank loans. The fund primarily serves rural communities by providing developmental services and capital in the form of small-business and micro-loans.
The two groups already cooperate on the Path to Prosperity contest, which awards prizes to companies that benefit their communities through local employment and other impacts. This year, $40,000 prizes were awarded to Port Chilkoot Distillery and Fairweather Ski Works, both of Haines.
"Haa Aani LLC was established in 2009 with a mission of supporting a prosperous region by developing a healthy and thriving economy," said Haa Aani Economic Development Coordinator Alana Peterson.
The fund was seeded with $500,000 from Haa Aani in February 2012 and received nonprofit tax-exempt status in February 2013. Today, the fund contains well over $2 million, and the additional $500,000 from the Nature Conservancy is expected to allow it to support more Southeast businesses.
Peterson said the partnership, and the cash investment, seemed natural because the organizations "have such similar goals."
TNC's Southeast Alaska Program Director Norman Cohen echoed the sentiment.
"Our goal was to provide capital in the region for economic development purposes that would not otherwise be funded by banks," Cohen said.
The Nature Conservancy is perhaps best known for buying land for the purpose of preserving it, but that's only part of what it does to follow its mission of conserving the lands and waters.
"We see that investments in economic development are a way to get the kind of change we're looking for," Cohen said.
"Sustainability" has several meanings for Haa Aani and the Nature Conservancy. It refers both to environmental practices and stable economies.
According to state of Alaska Department of Labor and Workforce Development economic data, 19 of 32 rural communities in Southeast Alaska region have lost jobs since 2003.
Southeast Alaska is rich in natural resources, which Haa Aani and the Nature Conservancy hope to see used for lasting economic opportunities.
One example of sustainable development that the Nature Conservancy and Haa Aani are both working toward is a transition from old-growth to young-growth logging in the Tongass National Forest. That might include supporting companies that turn young-growth timber into finished products instead of operations that ship logs elsewhere to be processed.
"People say they can't transition to young growth because they don't have capital, so we say we're going to help fund a loan fund that has that capital available," Cohen said.
The partnership even has a stamp of approval from the Obama administration.
"The Obama Administration and Secretary Vilsack strongly support the partnership between The Nature Conservancy and Haa Aani LLC to provide a revolving loan fund for sustainable businesses in Southeast Alaska," Department of Agriculture undersecretary Robert Bonnie said. "In particular, these funds have the potential to advance a range of economic opportunities, complementing the Forest Service's efforts to transition away from old-growth forest management and towards young-growth management on the Tongass National Forest as well as supporting other investments such as recreation and fishing."
So far, Peterson said, the fund has made four microloans, each under $25,000. Three of the four were to businesses in rural communities, defined as being outside Juneau, Sitka and Ketchikan.
The fourth recipient was Rico Worl's Trickster Company in downtown Juneau, which offers Northwest Coast art and design.
Still a startup, Worl's shop carries his own art and designs, as well as art from his sister and a few other artists from Juneau and a couple outlying communities. His goal is to carry more art from all around Southeast Alaska.
Worl had sought traditional loan funding through a bank but said he liked that Haa Aani's process offered more than just an exchange of funds.
"I liked how Haa Aani felt more engaged here in Southeast Alaska and more personal," Worl said. "It was more than just a loan, more engagement and support for a business as a whole."
Business planning and financial modeling were some of the offerings, and Worl said they also asked some poignant questions that he hadn't necessarily thought about, like how he would handle being alone most of the day.
The greatest benefit to his involvement with Haa Aani is the networking, he said. That has allowed him to work with some Path to Prosperity participants, including recent winner Fairweather Ski Works of Haines, which creates artisanal skis from Sitka spruce and paper birch trees native to Southeast Alaska. That company can use salvage from logging or trees that have fallen naturally for its skis.
Environmental sustainability is ingrained in the history of indigenous art. Worl recalled a story he heard a lot growing up.
"When the weavers would go collect spruce roots, they would only take as much as they needed … they want to make sure the tree would always have more," he said. "Sustainability is part of the indigenous lifestyle."
Worl also believes the network of Southeast Alaska entrepreneurs is good for business in the region.
"They're creating something bigger than loans and the (Path to Prosperity) contest," Worl said. "I think that itself will lend to the sustainability of the economy, that ability to network."
Though the revolving loan fund has a rural focus and Haa Aani is a subsidiary of a regional Native corporation, any Southeast Alaska businesses can apply.
The funds are available now and interested businesses or entrepreneurs can apply through Haa Aani.