Application for Russia's Arctic shelf claim out on tender
Russia has announced a tender for preparation of documents to back its claim with the UN to expand the boundaries of its continental shelf in the Arctic.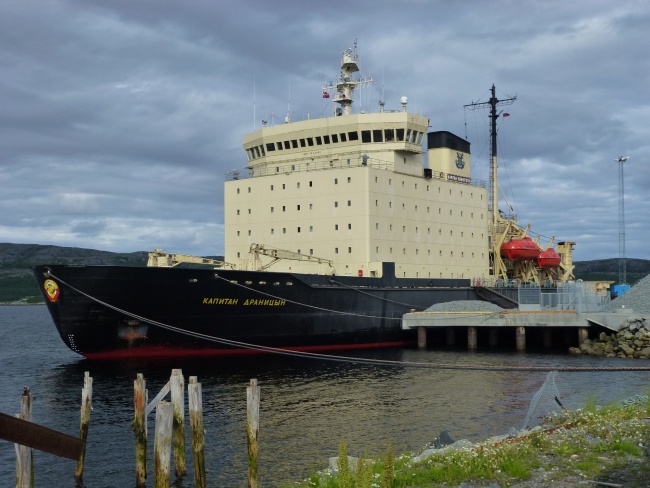 The Ministry of Natural Resources has announced a tender on edit of the application for extension of the Russian shelf in the Arctic. The tender, which has a 120 million rubles (€1.65 million) price tag, closes on March 13, RIA Novosti reports.
According to the tender, the Ministry of Natural Resources wants to have a draft application updated to include new data gathered during scinetific expeditions in 2014. The application should take into considerationDenmark's application materials, as well as comments from Ministry of Natural Resources and other interested parties.
Based on the new data, the winner of the tender should prepare documents for backing of Russia's position in its Arctic claims, and have all material translated into English.
The winner of the tender is expected to work in close cooperation with geological services of the other Arctic countries, and follow the whole process while the UN Commission on the Limits of the Continental Shelf considers Russia's application.
According to the tender, the application will be delivered to the commission in the beginning of 2016.
It has earlier been said that Russia would file its claim by the end of March 2015. Minister of Natural Resources Sergey Donskoy in December 2014 said that his ministry was drafting a document together with the Defense and Foreign Ministries and the Russian Academy of Sciences for submission to the UN, as BarentsObserver reported.
The claim will expand Russian territory by 1.2 million square kilometers and significantly increase the area of the country's hydrocarbon production.
According to Donskoy, 594 oil fields and 159 gas fields as well as two major nickel fields and more than 350 gold deposits had been discovered in Russia's Arctic zone. Initial recoverable fuel resources are estimated to 258 billion tons of fuel equivalent, representing 60 percent of Russia's total hydrocarbon resources.