Aurora tourism numbers on the rise in Yellowknife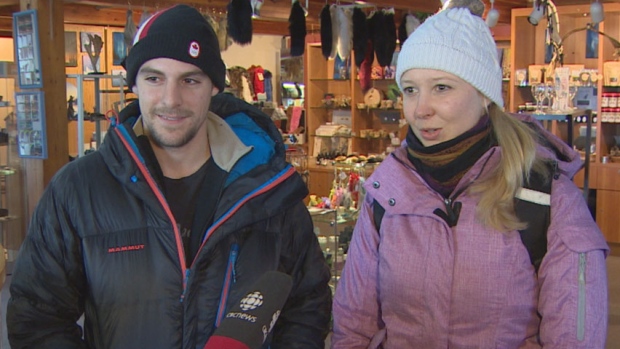 The Northern Frontier Visitors Centre in Yellowknife says tourism is on the upswing this year.
"[In] September we were up 1,235 visitors over last September," says Tracy Therrien, executive director of the Visitors Centre.
"This January we were up by a thousand visitors over last January, and last week we had already surpassed the previous February's numbers."
Therrien says there is a growing number of visitors coming from Vancouver, who are realizing aurora viewing is one direct flight away.
This includes Petra Hartl andEric Hagmann, who are visiting Yellowknife this week. Hagmann says a friend of his visited the Northwest Territories previously and talked about the sights he had seen.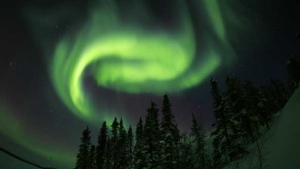 "He gave me the idea to come here," he says.
​Hartl says she had always wanted to see the northern lights in Scandinavia, "but I never made it and never had time," she says.
"Then I met Eric and he was always talking about the northern lights and about going to Yellowknife. After we only knew each other for two weeks he said: 'do you want to join my trip to Yellowknife?'
And I said: 'OK, why not? Let's book the flight.'"
Therrien also credits the territorial government's marketing push into Asia with contributing to the increasing numbers. During the 2013/14 season, more than 56,000 people visited the Northwest Territories, up eight per cent from 2012/13.