Address Arctic on campaign trail says Nunavut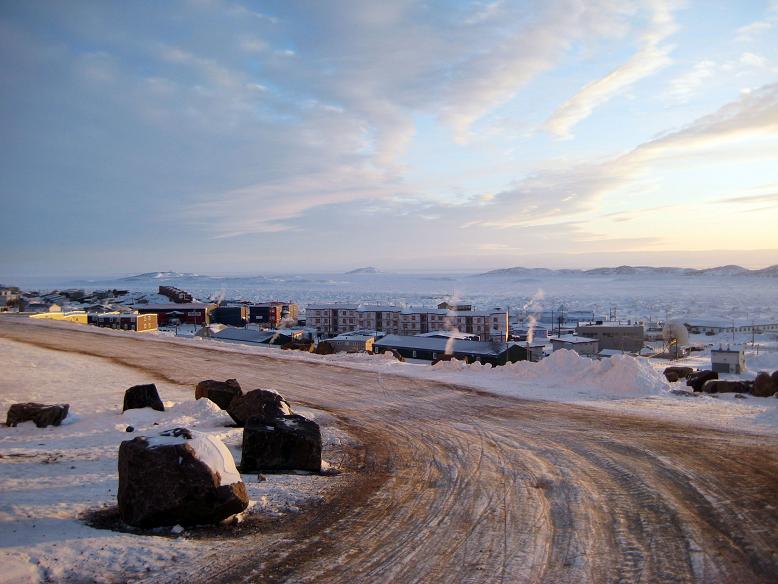 The premier of Canada's eastern Arctic territory of Nunavut is calling on Canada's political parties to clarify their positions on Arctic issues during the current federal election campaign.
"Nunavut is an integral part of Canada and Canada's identity as an Arctic nation," Nunavut Premier Peter Taptuna said in an open letter this week.
"It is also a unique part of Canada with specific concerns and challenges."
Economy
In his letter, Taptuna focused on areas like resource development, infrastructure, housing and devolution that would drive jobs, business and prosperity.
Nunavut has a population of approximately 37,000 people and has an unemployment rate of 18.1 per cent.
"Nunavut needs an economic development strategy that includes policies that encourage investment and a commitment to infrastructure expansion and improvement," Taptuna said.
"Important drivers of growth include mineral development, fisheries and the cultural sectors. Strategic investments in these areas will reduce dependence on income support by providing much needed employment and business opportunities in Nunavut."
Environment
Taptuna also stressed the importance of a federal strategy for addressing the effects of climate change on the Arctic where regions are facing crumbling infrastructure due to thawing permafrost and changing weather patterns.
"Roads, airport runways, schools and most Northern infrastructure presently in our communities is already facing impacts by melting permafrost and changes to the land and seascape," he said.
"A proactive plan in cooperation with all three Northern territories is needed to address changes we see now and for the future."
More discussion needed
Following up on the open letter this week,  environmental group Greenpeace also called for more discussion on issues facing the North.
"At a time when environmental issues are top of mind for many Canadians, the absence of an Arctic discussion on the election trail leaves an obvious gap in the campaign discourse," said Greenpeace Arctic campaigner Farrah Khan in a news release from Clyde River, Nunavut.
The focus on resource development in the North also drowns out discussion on areas like renewable energy that could also boost economic development, she said.
"Party leaders should commit to investing in renewable energy in the North to help reduce reliance on expensive and polluting diesel imports. The people of the Arctic are already living with the effects of climate change and out of control fossil fuel extraction, and they deserve to be among the first to benefit from the transition to a clean, renewable energy economy."
Canadians go to the polls on October 19, 2015.
Related stories from around the North:
Canada: Conservatives' federal election campaign heads North with infrastructure announcement, Eye on the Arctic
Finland:  Sámi Parliament elections begin, Yle News
Norway: Alarming situation for indigenous peoples in Russia, Barents Observer
Russia: Russia to give indigenous peoples priority in Barents chairmanship, Barents Observer
Sweden:  Sami demand rights as indigenous people, Radio Sweden
United States: Arctic conference spotlights indigenous issues, Alaska Dispatch News