Blog: China – Mining & housing in the Arctic
In its first full year as an Arctic Council observer, a status it won in May 2013 along with four other Arctic countries, the country carried out an Antarctic rescue, purchased a stake in an Icelandic offshore oil field, and carried out an Arctic icebreaker expedition to name just a few activities. Although the Year of the Sheep has barely begun, China is already off to an explosive start in the Arctic.
Mining the Arctic
Earlier this year, General Nice, a Chinese company headquartered in Hong Kong, purchased the recently bankrupt London Mining Company. The defunct British-based company had two main projects underway: one in Greenland at the Isua iron ore mine and one in Sierra Leone at the active Marampa iron ore mine. Due to the drop of iron ore prices and the ebola outbreak in Sierra Leone, where the bulk of the company's efforts were focused, the company was forced into administration and taken over by PricewaterhouseCoopers. Soon thereafter, the Marampa mine was taken over by the Africa-focused mining company Timis Corporation in November for a mere $20 million. Completing London Mining's dismantling, in January, General Nice decided to purchase the Isua project for an undisclosed amount.
According to Bloomberg, General Nice engages in "engages in coke production, metal scrap operation, non-ferrous metal processing, and ore mining." It is one of China's largest domestic traders and exporters of coke, a material made from bituminous coal used in iron smelting. Iron, in turn, is used for making steel. In 2013, China produced nearly half of the world's steel. The iron-carbon alloy is used in building ships, icebreakers, tanks, airplanes, and all sorts of other construction. As this primer on the steel industry explains,
"Steel production at an integrated steel plant involves three basic steps. First, the heat source used to melt iron ore is produced. Next the iron ore is melted in a furnace. Finally, the molten iron is processed to produce steel. These three steps can be done at one facility; however, the fuel source is often purchased from off-site producers."
For General Nice, those off-site producers of fuel are largely located domestically in Shanxi, Hebei, Inner Mongolia and Shandong.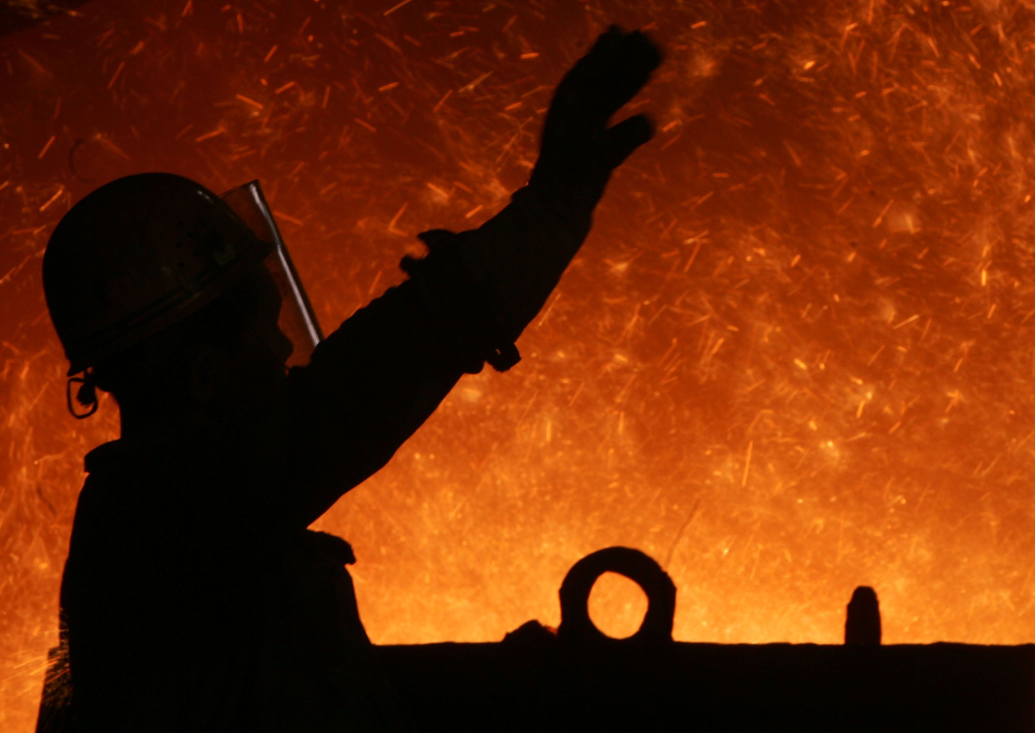 So why did General Nice buy out London Mining's Isua project? In short, to pursue what appears to be a strategy of vertical integration. Right now, General Nice imports most of its iron ores from India, Australia, Chile, Indonesia and Mexico. But as a growing company, it needs more sources of the silvery-orange mineral. General Nice's 2008-2018 Mineral Resources Development Plan aims for the company to "rank forefront" in iron ore and import 15 million metric tons per year. Coincidentally (or not), London Mining had projected that the Isua iron ore mine, with 1.1 billion tons of iron ore deposits, would be capable of exporting 15 million tons annually. The Isua iron ore mine is still very much in its infancy and General Nice faces a difficult situation in bringing down capital costs there, estimated to be well over USD $2 billion. But if it is successful, then the company will add a very high-quality source of iron ore to its portfolio while assimilating the Arctic into the industrial commodity chains that more and more often lead to China. All roads once led to Rome. Now they lead to the Middle Kingdom.
It is important to note that General Nice is a private company, unlike, say, China National Offshore Oil Corporation (CNOOC), which holds the stake in Iceland's Dreki field. This distinction is important, as it is somewhat erroneous to say that the Isua iron ore mine is "the first Arctic resources project to come under the full ownership of China," as theFinancial Times reports. This type of rhetoric by the media feeds into Western fears of China taking over the Arctic. China does not own the iron ore mine; instead, General Nice, as a private company, does (more on the company management team here).
Housing the Arctic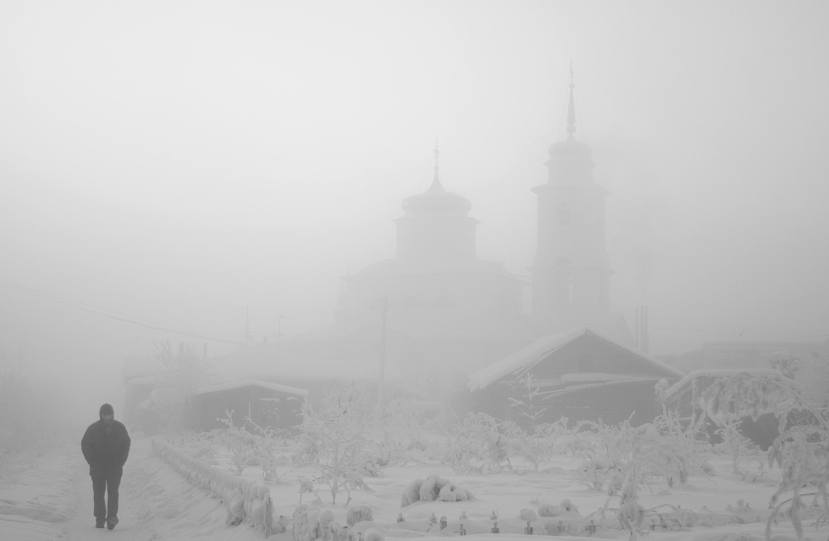 Amidst the frenzy over a Chinese company's designs in Greenland, the story that may have fallen by the wayside is Zhuoda Group (桌达)'s plan to spend 40 billion rubles over the next six years building much-needed homes and social infrastructure in Yakutsk, the capital of the Sakha Republic (Yakutia). Located in the Russian Far East, the city is closer to Beijing than Moscow. I first came across the story on Jichang Lulu's blog, which regularly posts fascinating tidbits about Asian involvement in Arctic development. The construction costs will probably be a steal for Zhuoda Group given the 40% plunge of the ruble over the past six months. A back-of-the-envelope calculation shows that the project, which would have cost a little over USD $1 billion half a year ago, will only cost $640 million now.
Zhuoda Group has managed several projects abroad before including in Malaysia and Russia. The company's core development philosophy is "to follow the strategies of the State." The website goes on to describe that the company's projects and operations "are all developed to meet the needs of the country and the future of the Group," a statement which signals that private Chinese companies are more closely linked to the state than their Western counterparts.
All of the steel that China is producing has to go somewhere. Other Chinese companies like Landsea have announced billion-dollar housing projects in places like California. An article in DV Kapital (in Russian) notes that Zhuoda Group will build 300 homes, kindergartens, and schools. The construction in Yakutsk will take place atop permafrost, which will prove challenging. But the project is timely and will meet many local needs, provided construction is tough enough to withstand the local environmental and climatic conditions. As I wrote in 2011 in a post called "Pollution, Shipping, and Kindergartens in the Russian Arctic," a survey in Arkhangelsk found housing and kindergartens to be residents' main priorities. Lack of housing and overcrowding has historically been a severe problem across much of the Arctic from Canada to Russia, even though it is somewhat counterintuitive given the region's sparse level of population. Paul Josephson writes in his book, The Conquest of the Russian Arctic, "With their interest in creation and resurrection of heavy industry Soviet leaders rarely gave housing the investment it needed or, if so, as an afterthought." Even though many cities in the Russian Arctic have experienced dramatic depopulation since the collapse of the Soviet Union, however, Yakutsk's population has grown in recent years.
In 1992, an article in Bloomberg (with a headline, "A Crumbling City Built On Diamonds And Ice," typical of Western newspapers in the early 1990s that triumphantly describes the decaying decadence of the collapsed Soviet Union) described the sorry situation in Yakutsk. Not having been there, I'm not sure whether the city really is "a dump" 23 years on. But I imagine still some of what is quoted below still holds true today:
"Impoverished local villagers moved to the city in search of a better life. Now, Yakutsk is overcrowded and underdeveloped. "It's a dump," says Tamara Shamshurina, the editor of Youth of Yakutia, a former Communist Party paper that has gone independent. "We're rich in gold and diamonds, and we live in poverty."
Like any business-minded company, Chinese companies like General Nice and Zhouda Group are expanding across the world in search of profits. Zhouda Group's plans, however, run counter to the common narrative of rapacious Chinese companies exploiting the Arctic for raw materials. They are also building much-needed social infrastructure in the Arctic at a time when many governments are not delivering. China may end up as a sort of Arctic middleman facilitating the transformation of Greenlandic iron ore into a home in Yakutsk via a steel mill in Hebei.
This post first appeared on Cryopolitics, an Arctic News and Analysis blog.

Related stories from around the North:
Canada: Severe housing shortage in North say Inuit in Quebec, Canada, CBC News
Finland: Russian property purchases in Finland at near-standstill, Yle News
Greenland: So, I've Heard About This Really Nice Condo in Nuussuaq, Eye on the Arctic
Russia:  Norilsk, Russia -The inescapability of the company town on Russia's tundra, Blog by Mia Bennett
Sweden:  Mining town residents in Arctic Sweden plea for relocation, Radio Sweden
Norway: The new Arctic real estate boom – Tromso, Norway, Eye on the Arctic