Targeted Arctic lease sales could ward off conflicts says U.S. agency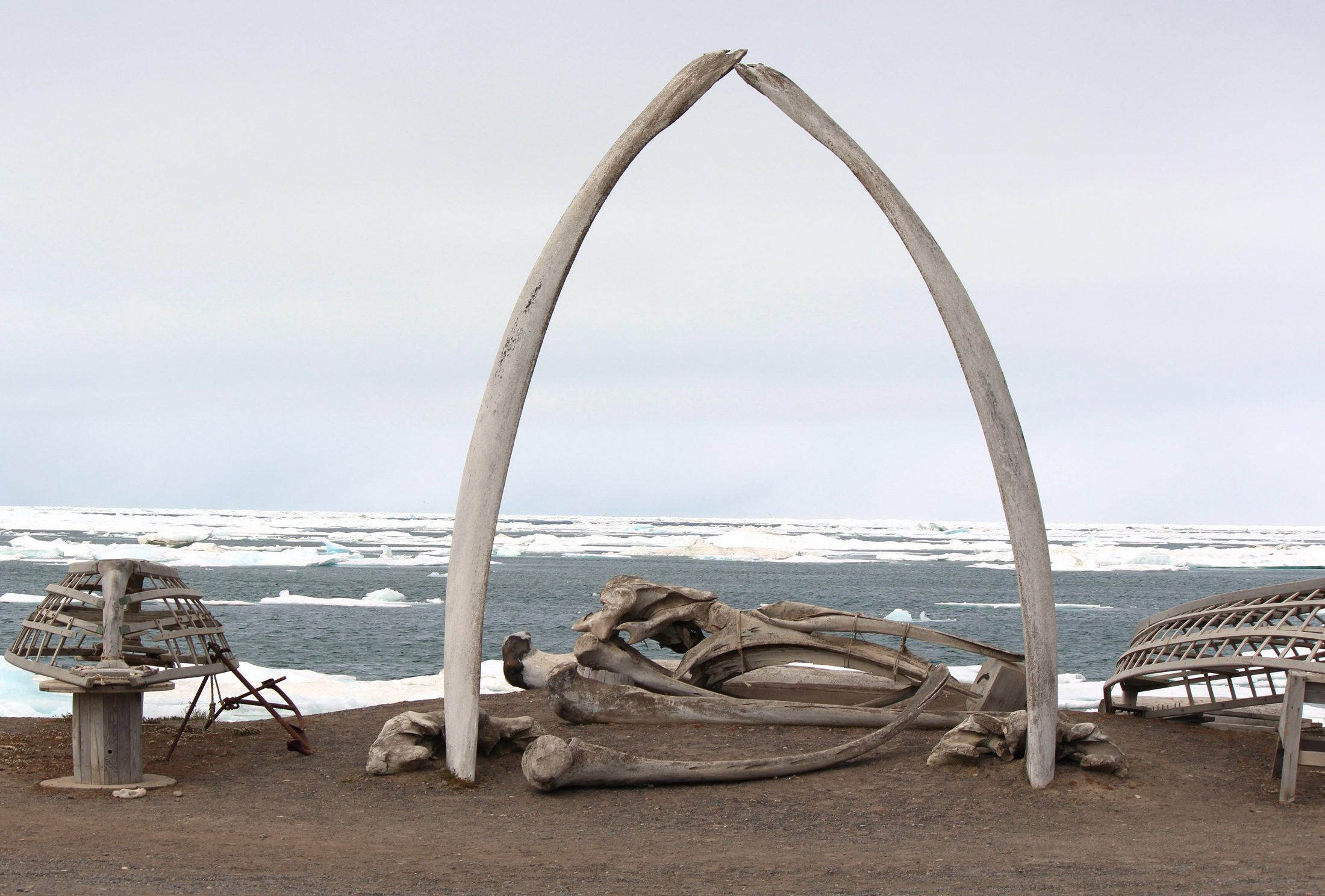 A fresh new five-year plan for oil and gas leasing in the nation's outer continental shelf features what federal officials hope will be a less controversial approach to oil exploration in Arctic waters, the Alaska director of the Bureau of Ocean Energy Management said Monday.
That means future lease sales in the Chukchi and Beaufort seas, icy and remote frontiers that hold great oil potential but also important ecological resources, could span smaller areas than those in the past, said James Kendall, Alaska region director of the Interior Department agency that manages oil and gas development in federal waters.
"We are doing the best we can to pull information together so that we can have more of a targeted leasing program," Kendall said in an interview Monday.
To accomplish that, the bureau is soliciting views from parties with sometime clashing visions for Arctic Ocean management, he said.
"The whole idea is to find the areas where there is significant oil and you also find the areas that are most environmentally sensitive and you find the areas that are important to subsistence – find the sweet spot that would minimize the conflict between all of those forces," he said.
Five-year leasing plan
Kendall spoke at an Anchorage scoping meeting to which members of the public were invited to learn about the newly proposed five-year leasing plan, unveiled by the Obama administration in January, and weigh in on issues related to it.
The new plan proposes one lease sale in each of three Alaska planning areas – the Chukchi Sea, the Beaufort Sea and federal waters of Cook Inlet. The scoping process is part of the formal environmental review that is mandated for federal oil and gas leasing.
The environmental impact statement process, involving a draft report, a final report and periods for required public comment, is likely to take two years, Kendall said. Under federal law, no lease sales may be held outside of a five-year plan, and no new sales may be added to the pending proposal without starting the planning process anew, he said.
Kendall's vision of lease sales that are targeted to cover a consensus sweet spot might strike a sour note for ardent offshore drilling supporters.
The plan, as currently proposed, offers sales that are too few in number and too late, said some speakers at a pep-rally-like news conference hosted by the Consumer Energy Alliance, a pro-industry group.
"The five-year plan coming up, to me, is woefully inadequate," former Lt. Gov. Mead Treadwell said at the event, which featured supporters holding signs that said "OCS YES!".
Obama criticized
He criticized the Obama administration for what he characterized as hesitancy over Arctic drilling.
"Should we or shouldn't we? Because we're not sure. We might feel guilty about climate change, or we might feel guilty about the wilderness, or we might feel guilty about something else," Treadwell said.
And he criticized the president for withdrawing sensitive areas of the Chukchi and Beaufort from consideration for leasing.
"When you're going to take things off the table, why don't you consult with the people and really come out and let people understand the science when you do it? And they haven't done that either," Treadwell said.
A block away from the pro-industry event in downtown Anchorage, opponents of offshore Arctic drilling said no Arctic leasing should happen in the pending five-year plan.
The Obama administration's decision to put some Arctic waters off-limits to leasing is appreciated but does not go far enough, said representatives of The Wilderness Society and the Audubon Society and John Chase, a subsistence hunter from Kotzebue.
They held up maps to make a point that the nearly 10 million acres that President Obama withdrew from the leasing schedule — subsistence whaling areas around Barrow and Kaktovik, the deeper Barrow Canyon area, the strip within 25 miles of the Chukchi Sea shore and the shallow Hanna Shoal — are relatively small compared to the vast areas still being considered for leasing.
"They are little blue marks in a very big expanse," said Chase. "I'm glad that these areas are protected, but you're hitting a needle in a haystack."
The last Alaska outer continental shelf lease sale was held in 2008, when a record $2.66 billion in high bids was submitted for tracts in the Chukchi Sea. Royal Dutch Shell accounted for more than $2 billion of the total amount of high bids; it is the only company that has started to drill on tracts leased in that sale.
Related stories from around the North: 
Canada:  Canada ponders exceptions to relief well rule for Arctic oil drilling, Alaska Dispatch
Finland: Solar and wind power yield cheapest energy say Finnish experts, Yle News
Greenland: #SavetheArctic… from Greenpeace, Blog by Heather Exner-Pirot
Iceland:  From Arctic Circle 2013-2014, a big drop in the price of oil, Blog by Mia Bennett
Norway:  Risks too high with Rosneft, Norwegian drillmen say, Barents Observer
Russia: U.S. companies bid for contracts in Arctic Russia, Barents Observer
United States: Arctic standards won't be ready for Shell's return, Alaska Dispatch