Cheaper ruble boosts Norway-Russia petrol traffic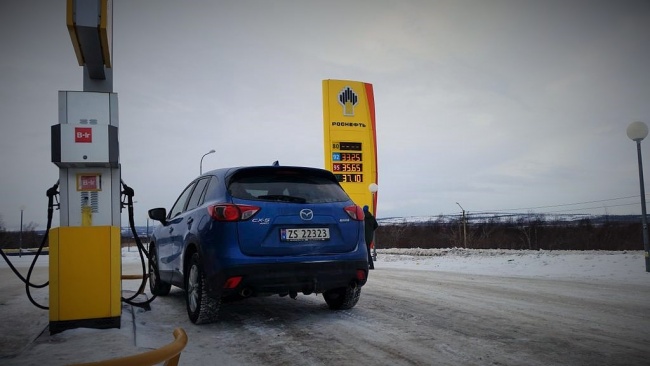 Norwegians living in Eastern Finnmark have access to cheaper petrol than any other places in Western Europe. 36 rubel per litre, or 4,4 kroner.
That is 10 kroner cheaper than in Kirkenes.
Norway is known for having Europe's most expensive petrol. Not necessarily so for those living in the country's northeasternmost corner. The nearest petrol station in Russia is a 40 minute drive from the border. Road authorities on both sides of the border are nowheavily investing in better roads, so the drive will soon be even faster.
In Nikel, Rosneft sells gasoline for 35,65 rubles (€0,51) per litre and diesel for 37,10. In Norwegian kroner that is 4,4 and 4,57. The prices at Shell's petrol station in Kirkenes on the Norwegian side of the border is 14,6 and 13,7 kroner.
With such low prices, people from Kirkenes can fill the tank with gas even cheaper than in the U.S. where a litre now is around 5 kroner.
Although traffic over the Norwegian, Russian border continues to plumb, the numbers of Norwegians driving for cheap gas is on increase.
Border zone travel permit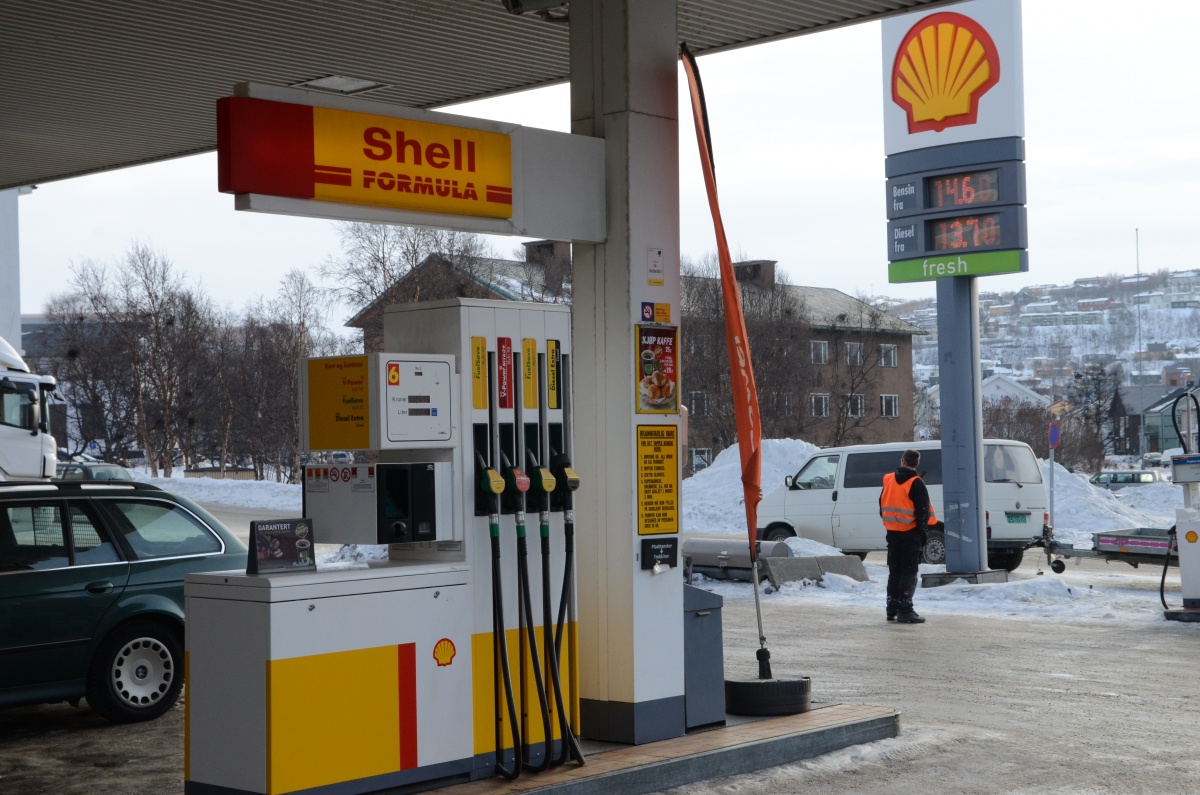 In February, 3,851 of the border crossings counted were made by Norwegians holding the so-called local border zone travel permit. That is up more than 10 percent from January.
With the permit, locals living less than 30 kilometres on each side of the border can travel without holding a visa. The local border zone regime was introduced in 2012 as the first opening for visa-free travel between Russia and a Schengen member state.
The value of the Russian ruble has dropped by more than 40 percent over the last few months, but gasoline prices are more or less stable. Stable fuel prices isone of the tools the Russian government uses to keep control of inflation.
For Russians going for shopping in Norway, the ruble crash is bad news.
The number of border crossings sank by 27,5 percent in February, according to the statistics from the Norwegian police in charge of immigration control. A total of 17,293 border crossings were counted last month, down from 23,851 in February 2014.
The sudden drop in border crossings due to the ruble collapse comes after a steady increase by around 30 percent annually since 2009 as shown in the statistics presented by Patchwork Barents.
Related stories from around the North:
Canada:  Stymied in the Lower 48, Alberta floats idea of moving tar-sands oil through Alaska, Alaska Dispatch
Iceland:  From Arctic Circle 2013-2014, a big drop in the price of oil, Blog by Mia Bennett
United States:  Alaska investors nervous as oil price drop plays out, Alaska Dispatch