Peace and stability crucial for Arctic economy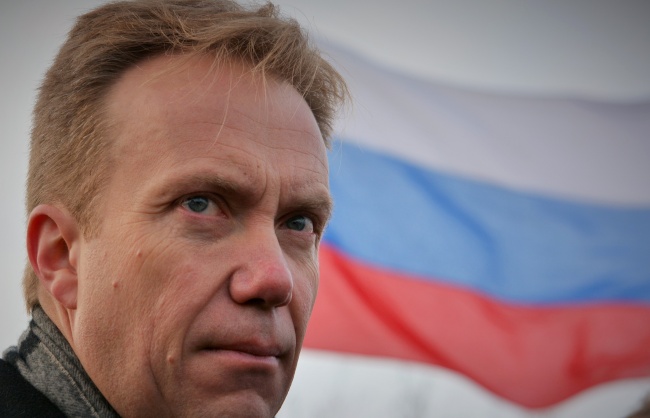 The overall goal for Norwegian Arctic Policy is to ensure that the current geopolitical tensions do not spill over and pose a challenge to peace and stability characterizing the region, says Foreign Minister Børge Brende.
Speaking at the Economist Arctic Summit in Oslo on Thursday, the Norwegian Foreign Minister publicly addressed suggestions of contagion risk to the Arctic from current geopolitical tensions with Russia.
"Some people have suggested that current geopolitical tensions could spill over and post a challenge to the peace and stability that characterise the region. The overall goal for Norwegian Arctic Policy is to ensure that that does not happen," Børge Brende told the audience.
Brende said this is of crucial importance for economic development in the whole region, for research and innovation, for global nutrition, for global environment and for peace and security.
Importance of cooperation
Oil and gas production in the Arctic compels us to improve technology so it survive the judgement of future generations, the Foreign Minister underlined pointing to the sensitive environment. He also said this judgement will also depend on our ability to preserve the Arctic as a region of good neighbours and respect for the rules of the game.
"For Norway's part, our NATO membership has compensated for the lack of symmetry between Norway and its larger neighbour, Russia," Børge Brende explained.
"It has made it easier to cooperate with Moscow."
Having a robust and predictable defence does not prevent cooperation – it enables it," the Foreign Minister continued. Simultaneously as the Economist Arctic Summit took place in Oslo, Norway's largest military exercise in Finnmark since 1967 was in full swing. For the first time, one of the Norwegian navy's brand new frigates made port call to Kirkenes, only a few kilometres from the border to Russia's Kola Peninsula.
New security landscape
Continuing talking about relations in the high north, Børge Brende explained Norway's long history of constructive neighbourly cooperation with Russia.
"On a number of issues, we have been able to find common ground, even in difficult times. Already during the Cold War, scientists and diplomats from Norway and Russia were working together to settle fish quotas that were sustainable."
With the new security landscape in Europe, the Norwegian Foreign Minister gave a clear message to Moscow.
"Russia's violations of international law in Ukraine have unavoidably affected our bilateral relations. … International law is the foundation for peace and prosperity – and we cannot afford to compromise when its very pillars are being rocked."
Norway and Russia have many challenges in common, thus the Foreign Minister said it is in both counties interest to continue cooperation in the north.
"It is in our interest to maintain construction relations with Russia, but the responsibility for improving the current situation rests with Moscow," Børge Brende said.
Related stories from around the North:
Canada:  Canada ponders exceptions to relief well rule for Arctic oil drilling, Alaska Dispatch
Finland: Solar and wind power yield cheapest energy say Finnish experts, Yle News
Greenland: Arctic oil and gas must stay in ground to restrict warming to 2°C says study, Blog by Mia Bennett
Iceland:  From Arctic Circle 2013-2014, a big drop in the price of oil, Blog by Mia Bennett
Norway:  Norway offers 34 Arctic blocks along Russian border, Barents Observer
Russia: Russia wants Total out of Arctic project, Barents Observer
Sweden: Lower electricity bills for Swedes, Radio Sweden
United States:  Keystone XL: Bad for Alaska Crude?, Alaska Dispatch News