Finland's largest solar power unit to be built in Oulu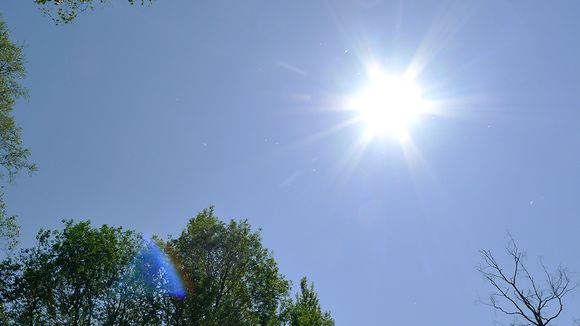 Finland's largest solar power unit, comprising of 1,600 solar panels producing 420 kilowatts of power, will be built in Oulu on the roof of the local printing plant this spring.
The northern city of Oulu is quickly making a name for itself as a pioneer in the use of renewable energy sources.
Oulun Energia Group has announced plans to build a solar power unit on the roof of the local Kaleva newspaper's printing plant in Oulu this spring. The 420-kilowatt unit will have 1,600 solar panels, combining to make a total panel surface area of approximately 2,400 square metres. Along with the support equipment, the setup will cover near to 3,200 square metres, which equals nearly half a football field.
System installation will begin in April, and the objective is for the unit to be operational by June 2015.
"On a clear summer day, we expect to gain up to 90 percent of the electricity required to run the Kaleva printing operations via solar. Annually, the solar energy obtained should cover about 10 percent of the printing house's electricity costs," says Kaleva's CFO Esko Jokelainen.
The manufacture of solar panels in Finland is only in its early stages, so the panels for a project this large must be ordered from Germany. All of the other labour for the installation, from transport to assembly, will be carried out by local employees from the northern Finland region.
"Solar energy and other distributed energy production solutions will proliferate in the next few years and therefore create more jobs in northern Finland as well," says Oulun Energia Group's Sales Director Seppo Tuomi.
Oulun Energia Group generates, transmits, distributes and sells electricity and district heating in the Oulu region and is owned by the city of Oulu.
Why Oulu?
Located in North Ostrobothnia, Oulu is the largest city in northern Finland and the sixth largest city in the country, with a population over 200,000. It is one of the northernmost larger cities in the world. Situated this far north, one could wonder how a solar plant could be feasible with so many dark winter months in the year.
But the city of Oulu has taken on the role of a 'living lab', where residents experiment with new technologies from ICT to cleantech. Consequently, in per capita R&D spending, it ranks first in Finland and fifth in Europe. Oulu also has Europe's largest technology park.
Oulun Energia Group conducted a pilot project for solar energy, testing the efficacy of 16 customer solar systems installed on local homes.
The pilot was surprisingly successful, producing results that were comparable to solar energy production conditions elsewhere. If properly situated, a 5-kilowatt system of 20 panels produced up to 4,500 kilowatts of electricity, which directly corresponds to a similar system in northern Germany.
In the Oulun Energia Group's report on the pilot project, Tuomi is confident that there is significant potential for growth for photovoltaic systems in Finland.
"Solar energy systems are suitable for both businesses and consumers. Using them in the summer time to cool down property is particularly profitable. The cost of the panels is low, the payback period is reasonable and in ideal locations, the costs are clearly cheaper than grid electricity."
The EU has set a climate target that 38 percent of member countries' electricity consumption should be obtained from renewable energy sources by the year 2020.
Related stories from around the North:
Canada: #SavetheArctic… from Greenpeace, Blog by Heather Exner-Pirot
Germany:  Acid Arctic Ocean and Russell Brand?, Deutsche Welle's Iceblogger
Norway: Oil, Industry and Arctic Sustainability, Deutsche Welle's Ice-Blogger
Russia: Kremlin supports Lukoil's Arctic ambitions, Barents Observer
United States: Lego cuts ties with Shell after Greenpeace campaign, Eye on the Arctic