U.S. Interior Secretary affirms 2008 Chukchi lease sale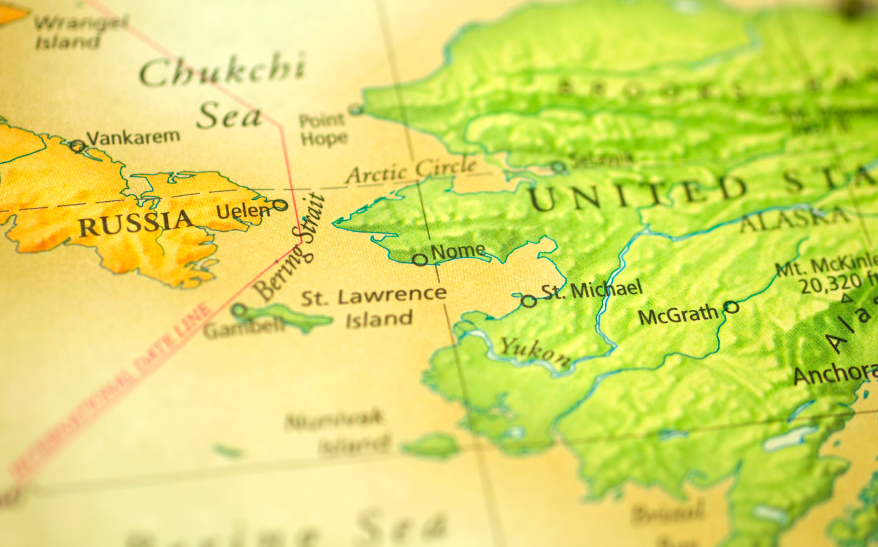 U.S. Interior Secretary Sally Jewell on Tuesday validated the 2008 sale of oil and gas leases in the Chukchi Sea, a decision that brings Royal Dutch Shell a step closer to winning approval of drilling in those remote Arctic waters.
Jewell issued a record of decision approving a court-ordered revision of the environmental impact statement that was supposed to have been completed prior to the Feb. 6, 2008, lease sale held by the Bush administration's Minerals Management Service. It was the second court-ordered rewrite completed by the Bureau of Ocean Energy Management, the agency that replaced the MMS. A previous supplemental environmental impact statement was issued by BOEM in 2011 and approved by then-Interior Secretary Ken Salazar.
The new supplemental environmental impact statement is a thorough analysis of the impacts oil leasing is expected to have in the Chukchi region, Interior officials said in a statement.
"The Arctic is an important component of the Administration's national energy strategy, and we remain committed to taking a thoughtful and balanced approach to oil and gas leasing and exploration offshore Alaska," Jewell said in the statement. "This unique, sensitive and often challenging environment requires effective oversight to ensure all activities are conducted safely and responsibly."
Shell hoping to drill this year
Jewell's record of decision is not about Shell's plan for exploratory drilling in the Chukchi. But it allows BOEM to proceed with its formal process of reviewing Shell's most recent Chukchi exploration plan, which envisions two drill rigs operating simultaneously to complete six wells, likely over multiple seasons. While the supplemental environmental impact statement was pending, all exploration activities on the leases sold in 2008 were suspended, under court order.
Shell is hoping to drill this year, resuming operations that started in its ill-fated 2012 season, which ended with the grounding and wreck of the Kulluk drill ship. The company has already begun mobilizing ships and equipment in anticipation of winning approvals to drill. Before it is allowed to do so, Shell must get BOEM approval of that plan, along with approvals from BOEM's sister agency, the Bureau of Safety and Environmental Enforcement and various approvals from other agencies.
 Environmental groups disappointed
The original environmental impact statement for the Chukchi Sea lease sale was issued by MMS in 2007.
The two rewrites resulted from a lawsuit filed in early 2008 by environmental and Native groups that alleged the Chukchi lease sale was rushed and that pre-sale environmental studies had been inadequate. Federal courts, on separate occasions, agreed in part. The first supplemental impact statement, which expanded analysis of oil-spill risks, was written after U.S. District Court Judge Ralph Beistline in 2010 ruled that the pre-sale studies lacked some important elements. The 9th Circuit Court of Appeals ruled in January of 2014 that the Beistline-ordered rewrite still needed improvement because it analyzed only one production scenario.
Representatives of the environmental groups that filed the lease-sale lawsuit said they were disappointed with Jewell's decision, and they cited BOEM estimates of oil-spill risks as justification for keeping the Chukchi leases on hold. BOEM's revised analysis predicts two large oil spills are likely to happen over a seven-decade period, should exploration occur and production follow.
"The industrial oil development that Interior hopes will flow from its decision to approve the Chukchi lease sale gives us a 75 percent chance of a large oil spill and a 100 percent chance of worsening the climate crisis,"  Rebecca Noblin, Alaska director for the Center for Biological Diversity, said in a statement. "I don't like those odds."
'Still time to make a better decision:' lawyer
Erik Grafe, staff attorney for Earthjustice and one of the plaintiff attorneys in the lawsuit challenging the lease sale, said he hopes federal regulators will be stricter when evaluating Shell's proposed Chukchi drilling. "Interior still has time to make a better decision when evaluating Shell's drilling plan, and we sincerely hope it says no to Shell's louder, bigger, and dirtier tactics, loaded with potential environmental harm," he said in the statement. "The region is suffering dramatically under climate stress, and drilling will only further stress the region's wildlife and people and ultimately worsen climate change. The Arctic Ocean's fossil fuels must remain in the ground if we are to avoid the worst effects of climate change."
The lead plaintiff in the lawsuit, the Native Village of Point Hope, earlier this month dropped out of the complaint. In a resolution passed by the village council, tribal officials said the decision to opt out was justified, in part, because the lawsuit's goals had been accomplished. The Department of Interior has issued new and more-protective Arctic standards for offshore oil development that address many of the villagers' concerns, the resolution said.
An industry spokeswoman hailed the decision.
"This is a step in the right direction," Alaska Oil and Gas Association president Kara Moriarty said in a statement. "The Arctic offshore is the next chapter of Alaska's oil and gas success story, and today's decision clears another significant hurdle."
Related stories from around the North:
Canada:  Canada ponders exceptions to relief well rule for Arctic oil drilling, Alaska Dispatch
Finland: Finns still sharply divided over wind power, Yle News
Greenland: Arctic oil and gas must stay in ground to restrict warming to 2°C says study, Blog by Mia Bennett
Iceland:  From Arctic Circle 2013-2014, a big drop in the price of oil, Blog by Mia Bennett
Norway: Oil, Industry and Arctic Sustainability, Deutsche Welle's Ice-Blogger
Russia:  Who will ship Yamal LNG?, Barents Observer
Sweden: Lower electricity bills for Swedes, Radio Sweden
United States: Alaska – Point Hope opts out of lawsuit over 2008 Chukchi lease sale, Alaska Dispatch News