Sweden: Petrol-tax hike may have marginal impact on climate change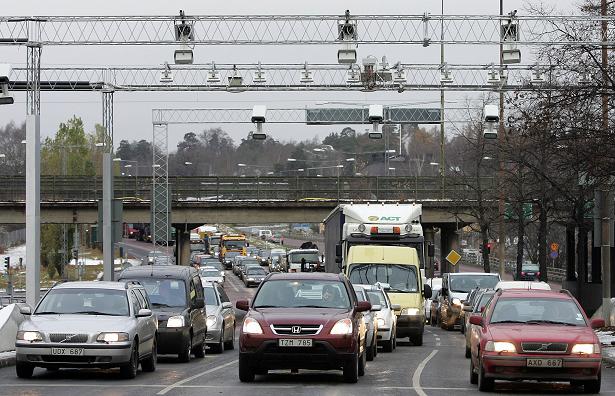 The Swedish government's decision to raise petrol taxes in 2016 could be a toothless measure for reaching the country's climate targets, critics say.
In 2016, energy taxes will be raised by 44 and 48 öre for gas and diesel respectively, but at the same times taxes on bio fuels will go up by about the same amount due to EU regulations. The Social Democrat-Green Party government has admitted that this, to some extent, detracts from the environmental impact of the raised petrol tax.
"We support raising taxes on fossil fuels, but if it's truly to have an impact then fossil fuels must be a lot more costly and there should be noticeable difference compared to renewables," Johanna Grant, chair of the Green Motorists' Association, told Swedish Radio News.
Sweden should be independent from fossils fuels by 2030: Green party
Addressing the criticism, Minister of Finance Magdalena Andersson of the Social Democrats, said: "It's unfortunate. We should be able to have a significant cost difference between fuels that emit carbon dioxide and those that do not. We're working actively here in Brussels to encourage an understanding of the fact that we need to be able to have a different system in Sweden."
For the Greens the raised petrol tax marks a success in the party's budget negotiations, but before the election the Green Party wowed a nearly twice as high tax hike. Now, Karin Svensson-Smith, a Green Party MP, wants the government to implement a new law for Sweden to become independent from fossil fuels by 2030.
"We also need to set a date for when to allow exclusively fossil fuel-driven vehicles. Only then can one dare to invest in biogas networks, pumps and other essentials," said Svensson Smith.
Related stories from around the North:
Canada: #SavetheArctic… from Greenpeace, Blog by Heather Exner-Pirot
Finland:  Finland's largest solar power unit to be built in Oulu, Yle News
Germany:  Acid Arctic Ocean and Russell Brand?, Deutsche Welle's Iceblogger
Norway: Oil, Industry and Arctic Sustainability, Deutsche Welle's Ice-Blogger
Russia: Kremlin supports Lukoil's Arctic ambitions, Barents Observer
United States: Lego cuts ties with Shell after Greenpeace campaign, Eye on the Arctic