Business and environmentalists unite in Sweden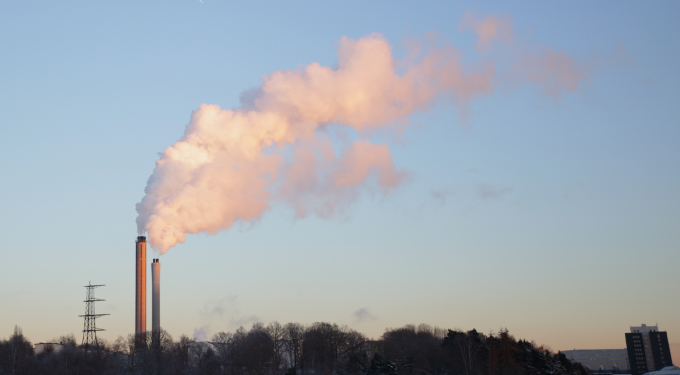 A number of major corporations are calling for higher taxes on carbon dioxide emissions and more ambitious climate goals than the red-green government.
They're part of a network called the Haga Initiative.
Among the companies taking part in the network are the multinationals Statoil, McDonalds and Coca-Cola. The newspaper Svenska Dagbladet writes that they are taking the lead in a campaign that includes calls for higher taxes on carbon emissions.
Svante Axelsson, head of the Swedish Society for Nature Conservation, says that when the environmental movement and businesses are both pushing for something, it's easier for the politicians:
"You can see a tendency today in the business community," he says, "to accept facts and understand that we have to quickly reduce emissions of greenhouse gases if there is to be any development in the world. And then they realize that environmental taxes are a very effective mechanism, and the businesses are confident enough to believe they will win with stronger climate policies."
Svante Axelsson says this is an area that has stagnant for many years. But now the new government is planning to include an increase in the gasoline tax in the upcoming Spring Budget.
Within the European Union, only Belgium and France have lower environmental taxes than Sweden. Where this country was leading in the 70's and 80's, Svante Axelsson says, it has now been overtaken by others, for example, neighboring Denmark:
"We've had a lot of success," he says, "but I think in general we have had a rather overblown view of ourselves about the environment and we're living on past glories. It's important to show that many other countries have actually passed us in a number of areas, so the government wakes up. But it's safe to say that an exaggerated and nonchalant complacency has characterized Swedish environmental attitudes recently."
The Haga Initiative includes a vision that Sweden should have zero carbon emissions by 2030, rather than 2050, which is the goal today.
"It's a rather large challenge, of course," Svante Axelsson says. "But it's important to remember that today we're seeing emissions reductions at a faster pace than we had imagined, so there's a reason to raise our ambition."
And he says Sweden will gain by taking the lead, with more jobs, better competitiveness, and higher profits.
Related stories from around the North:
Canada: Report warns more Arctic shipping will increase warming, affect health, Radio Canada International
Iceland:  Acid Arctic Ocean and Russell Brand?, by Deutsche Welle's Iceblogger
Norway: Emissions speeding up Arctic Ocean acidification, Alaska Dispatch
Russia:  Arctic methane: time bomb or "boogeyman"?, Analysis from Deutsche Welle's Iceblogger
Sweden: Introduce carbon tax on meat and flights say Swedish researchers, Radio Sweden
United States:  NASA findings show no excessive methane emissions from Alaska, Alaska Dispatch News