Hot and dry July saw temperature records topple in the Yukon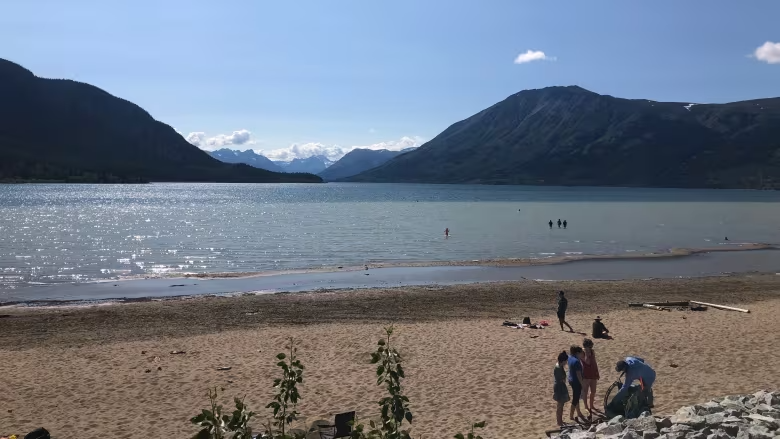 Carmacks among several communities that smashed single-day temperature records, hitting 35.5 C on July 7
You weren't imagining it — last month was an unusually hot and dry July in the Yukon.
"Well, it was warmer in June, but boy did [temperatures] ever take off in July," said David Phillips, senior climatologist with Environment Canada.
"We saw temperatures in the Yukon that were two to three-and-a-half degrees warmer than normal."
Phillips said the heat, particularly in early July, toppled "a dozen or more" single-day records for some communities.
"The one that everybody was shaking their head about in Canada was at Carmacks. The incredible temperature on July the 7th got up to 35.5 degrees," Phillips said.
"It broke the record by six degrees. I mean come on, you don't do that! And it was said to be the third-warmest moment in Yukon history over all of those years."
Community record 
Yukon's northern-most community also broke a record last week, hitting 29 C on Thursday, making it the hottest July 27 there in nearly 30 years of record-keeping.
Phillips also pointed out that Mayo saw the mercury top 30 C on four days in July, while Dawson had five days above 30 C.
"You normally would see maybe two of those the whole summer," he said.
The heat has also increased water temperatures in many parts of the territory. According to Phillips, some lakes are four to five degrees warmer than normal.
"They're like hot tubs," he said.
"Half a degree is considered to be above normal but boy, four or five degrees — the colours on those water maps are like pink and purple they're so warm."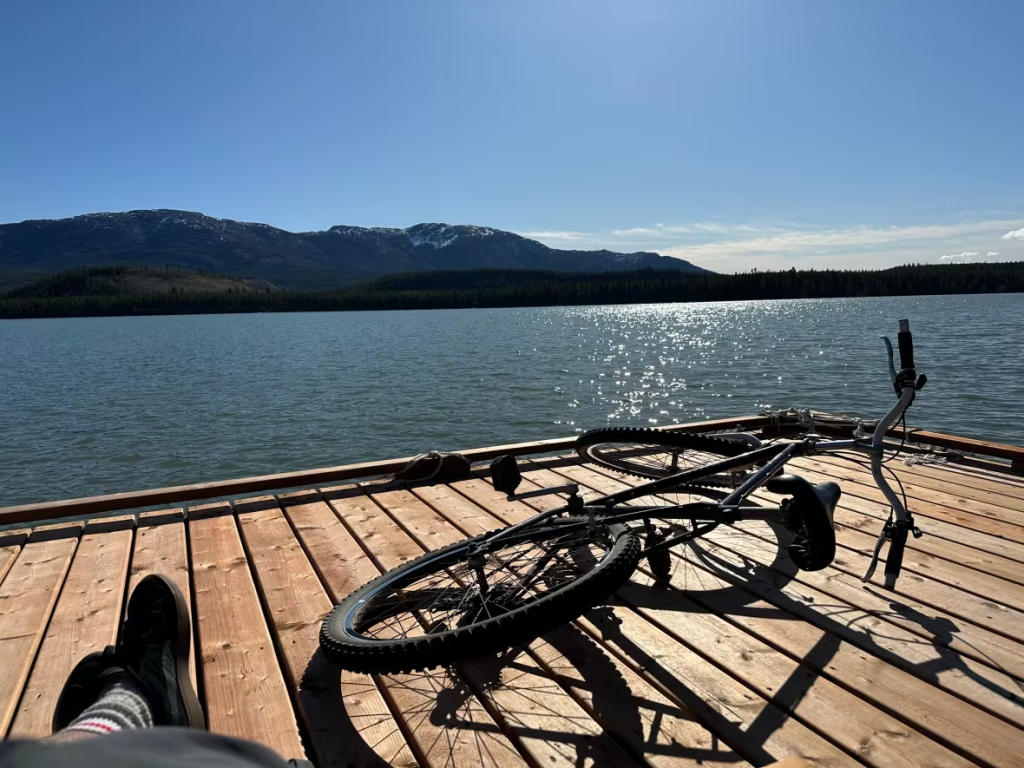 The July heat — along with some lightning storms in the last week — has significantly amped up Yukon's wildfire season in recent days. On Monday, fire officials said 80 new fires had started across the territory over the last week.
Phillips said the forecast for the coming days and weeks does not look good for the wildfire situation. There are more hot days ahead in August, he said, with mostly dry conditions expected to continue.
"So my sense is the forest fire season is going to go on. We're not going to see the end of it because with the warmer temperatures and drier conditions, there doesn't seem to be any relief in sight for that," he said.