Report warns more Arctic shipping will increase warming, affect health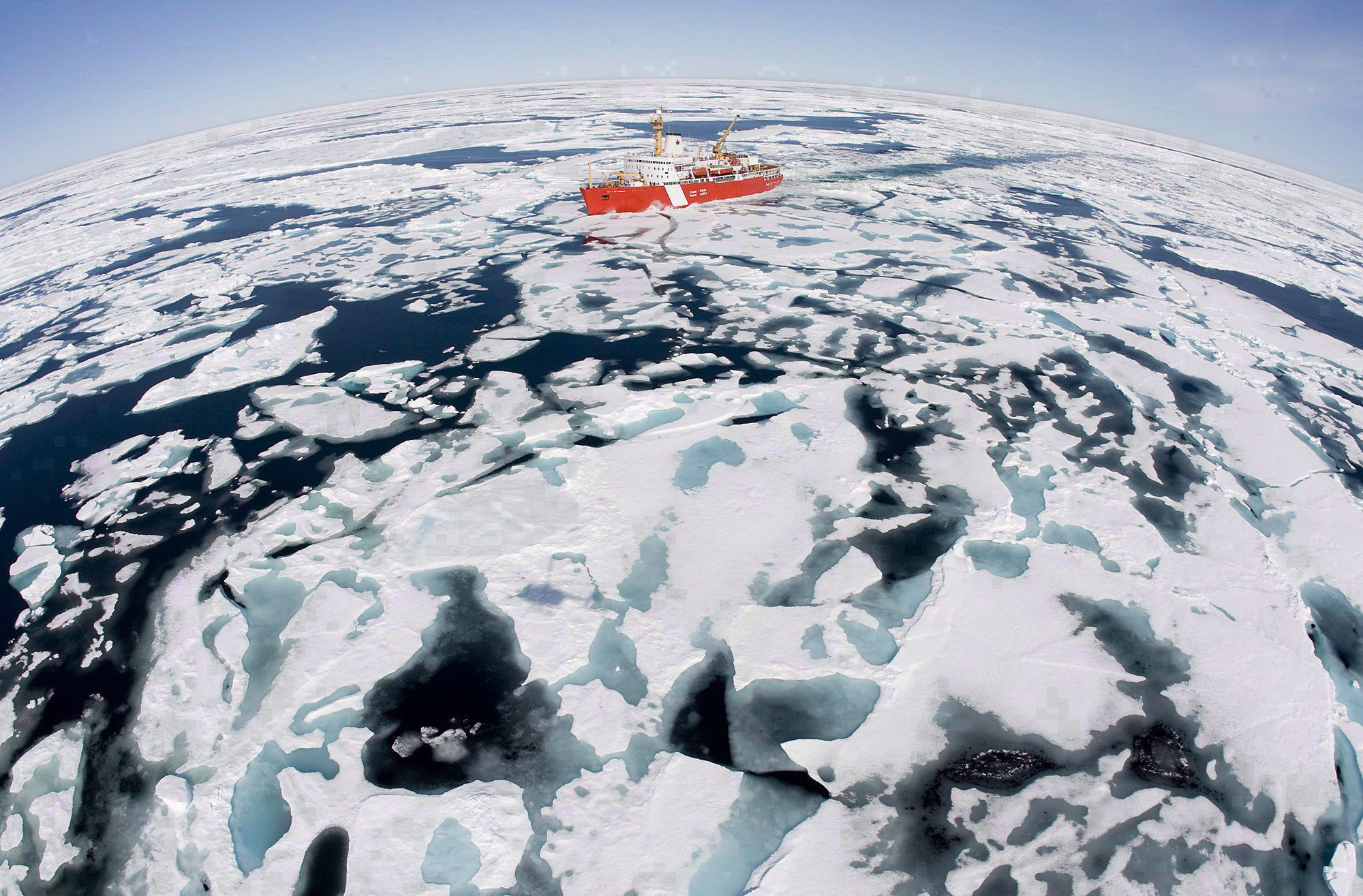 A new report on air pollution from ships in the high Arctic warns of huge increases in air pollution from shipping.
Although the report by the the International Council on Clean Transportation (ICCT) is called "Air pollution from marine vessels in the U.S. High Arctic in 2025", it's findings are of concern to the entire Arctic region.
The report estimates that due to Arctic ice melt, shipping could increase in the next ten years anywhere from 150-600 percent.
Ships burn a high-sulphur content bunker fuel and in addition to various greenhouse gasses known to contribute to global warming, the engines also emit soot (black carbon-BC/particulate matter-PM). In addition to the low-quality fuel there are virtually no emission controls on the huge marine diesel engines.
The ICCT executive summary of its report begins by saying, "Marine vessels are a large source of greenhouse gas and air pollutant emissions, including CO2, NOX, SOX, particulate matter and black carbon, which impact local air quality, human health, and the global climate."
Many scientists have pointed out that soot covering snow and ice surfaces reduce sunlight reflection and result in an increased rate of heat absorption and melting.
Recommendations
This latest report notes that earlier studies of increased shipping in the Arctic dealt with issues of infrastructure needs and projections of shipping estimates based on potential oil and gas exploration and other development, but did not address the issue of air pollution or its affects. In fact it notes that, "The potential increases in vessel activity associated with oil and gas exploration as outlined in the DOT report would increase emissions from vessels beyond those estimated in this paper."
The report notes that switching to higher quality low-sulpher fuel would have a very noticeable beneficial effect.
In a 2011 presentation to the American Chemical Society, Dr. Mark Z. Jacobson of Stanford University said his study shows indicate that controlling soot could reduce warming in the Arctic by about 2 C within 15 years.
"That would virtually erase all of the warming that has occurred in the Arctic during the last 100 years", he said in a news release on the presentation.
"No other measure could have such an immediate effect," said Jacobson. "Soot emissions are second only to carbon dioxide in promoting global warming, but its effects have been underestimated in previous climate models. Soot emissions account for about 17 per cent of global warming, more than greenhouse gases like methane. Soot's contribution, however, could be reduced by 90 per cent in five to 10 years with aggressive national and international policies."
There have also been calls to find alternatives to the many diesel generators currently in use throughout Arctic communities which are also known to be a considerable source of greenhouse gasses and soot.
Snow Water Ice Permafrost in the Arctic (SWIPA) 
Related stories from around the North:
Asia: China's silk road plans could challenge Northern Sea Route, Blog by Mia Bennett
Canada:  IMO completes Polar Code environmental rules, Barents Observer
Finland: New Finland icebreaker can operate sideways with asymmetrical hull, Yle News
Iceland: 10 takeaways from the 2014 Arctic Circle Assembly, Alaska Dispatch
Greenland: Study finds increase in litter on Arctic seafloor, Blog by Mia Bennett
Russia: Submariners feed polar bears with garbage, Barents Observer