Microplastics new threat to Baltic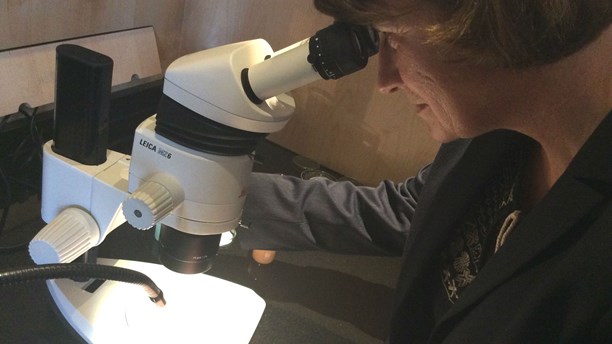 There's a new ecological concern about the troubled Baltic Sea.
A report says there's a threat now from substances found in ordinary items from the bathroom shelf.
Microplastics are small particles of plastic, just 1 to 5 millimeters thick. They're found in ordinary hygienic products, like toothpaste and deodorant. And according to a new study, they are affecting the environment of the already threatened Baltic Sea.
The report is from the Baltic Eye think tank at Stockholm University, and shows that every year 40 tons of microplastics from hygienic products alone are ending up in the sea. There they can adversely affect reproduction and can even interfere with feeding among fish, shellfish, plankton, and other organisms. Katja Broeg is an ecotoxicologist at Baltic Eye, who led the study. She says microplastics are a major threat to animal life in the sea.
The study found that sewage from Swedish households every year contains 130 tons of microplastics from hygienic products. Of that around 40 tons makes it through the treatment plants and into the sea.
It takes a long time for the tiny particles to break down, and the Baltic, having just a narrow outlet to the sea, has a very slow water exchange with the oceans outside. That means the plastic particles, which function as magnets for bacteria and toxins, continue to circulate for a long time.
Because the particles from hygienic products are so small, Katja Broeg tells Swedish Radio's Science Department, there's a greater risk that very small organisms mistake them for food.
The study is just a first step in tracking microplastics in the sea, and focuses on those found in products like toothpaste and deodorant. Swedish Radio's Science Department says that if consumers want to know if their products contain microplastics, look for polyetheline or the abbreviation PE, on the list of ingredients.
And that may not be the worst threat to the Baltic reported in the Swedish media today. The newspaper Expressen warns of a pending ecological disaster emanating from the small Russian enclave of Kaliningrad, just 300 kilometers from the Swedish coast. There, the newspaper says, new sewage plants are releasing oil, toxins and even human excrement from nearly one million people every day into the sensitive marine Environment.
Expressen cites a new report from Tranparency International that says the sewage plants built five years ago aren't working, and besides human wastes, extremely high levels of sulfates, ammonium, and phosphorus are being released into the Baltic.
Related stories from around the North:
Canada:  Plastic microbeads- a toxic substance in waterways-from the Great Lakes to the Arctic, Radio Canada International
Finland:  New measures to protect the Saimaa seal in Finland, Yle News
Iceland: Endangered whale meat shipped from Iceland via Halifax, The Canadian Press
Norway:  Rapid growth in Svalbard walrus population, Barents Observer
Sweden: Sweden's mountain hares changing fur color too early, Radio Sweden
United States: Scientists seek cause of patchy baldness in some Beaufort Sea polar bears, Alaska Dispatch