Norway summons Russian Ambassador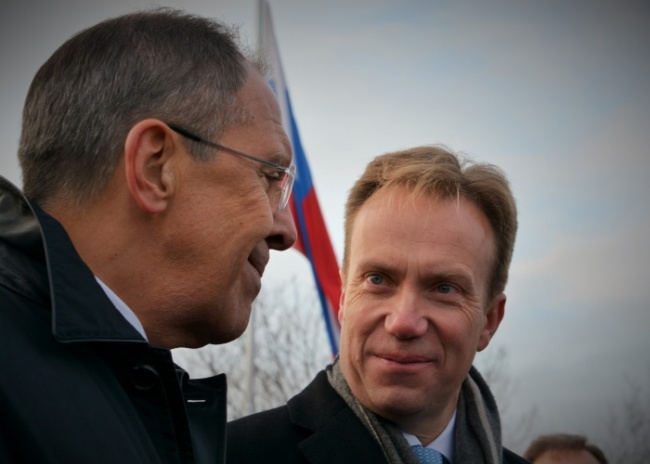 The Foreign Ministry wants an explanation from Russia's ambassador to Oslo after minister visited Svalbard despite being on the list of people sanctioned after Russia annexed Crimea from Ukraine.
In Moscow First Deputy Chairman of the State Duma Committee on International Affairs, Leonid Kalashnikov, is questioning Norway's sovereignty of Svalbard.
"It is sure that Svalbard, a free economic and political area, is not covered by the full sovereignty of Norway," says Lenoid Kalashnikov in a statement that was first quoted by Govorit Moskva. Kalashnikov represents the Communist Party.
The statement comes in response to the diplomatic crisis between Norway and Russia that is evolving after Deputy Prime Minister Dmitry Rogozin on Saturday suddenly appeared on the Norwegian Arctic Svalbard archipelago.
"For Russia, the Barents Sea and the whole Arctic, this is the only, in fact, access to two oceans. We should never be held accountable to no one. In this sense, Rogozin is absolutely right," Kalashnikov argues.
Svalbard Treaty
It is the 1920 Svalbard Treaty that recognizes Norwegian sovereignty, and the 1925 Svalbard Act that make the archipelago a full part of Norway. They also establish Svalbard as a free economic zone and demilitarized zone.
Leonid Kalashnikov himself, is like Dmitry Rogozin, on the EU and Norwegian sanction list of individuals not allowed entry. The Norwegian regulations published in Lovdata argues that Kalashnikov "On 20 March 2014 voted in favour of the draft Federal Constitutional Law 'on the acceptance into the Russian Federation of the Republic of Crimea and the formation within the Russian Federation of new federal subjects- the republic of Crimea and the City of Federal Status Sevastopol'.
Norway's Foreign Minister Børge Brende says to TV2 Nyhetskanalen Sunday evening that his Ministry summons the Russia's Ambassador Vyacheslav Pavlovskiy on Monday to answer why Dmitry Rogozin went to Svalbard.
It was BarentsObserver that first reported about sanctioned Rogozin's visit to Longyearbyen and Barentsburg on Svalbard before he late Saturday evening took off towards Russia's drifting ice-station North Pole-2015 in the High Arctic.
Ironic tweets
Well back on the Russian mainland on Sunday, Dmitry Rogozin started to post ironic tweets.
Linking BarentsObserver and different Russian media-articles on the Norwegian reactions to his Svalbard visit, the Deputy Prime Minister says Просто завидуют, что мы на Северном полюсе купались …(Just jealous that we were swimming at the North Pole). A second tweet reads После драки кулаками не машут" ("After a fight, its too late to wave your fists" in the understanding "No use to cry over spilt milk" or "The bus is gone").
Related stories from around the North:
Canada:  The Canadian Arctic Council Ministerial – What to Expect, Blog by Heather Exner-Pirot
Denmark:  Nordics to step up security cooperation on perceived Russian threat, Yle News
Finland:  Survey – More than half of reservists in Finland pro-Nato, Yle News
Norway:  Peace and stability crucial for Arctic economy, Barents Observer
Russia: Fire-struck nuclear submarine to be repaired, Barents Observer
Sweden:  Russia concerned by Finland, Sweden moves towards closer ties with NATO, Radio Sweden
United States: U.S. Arctic rep: Russia's Arctic buildup not necessarily martial, Alaska Public Radio Network