Shell's Chukchi exploration plan wins federal approval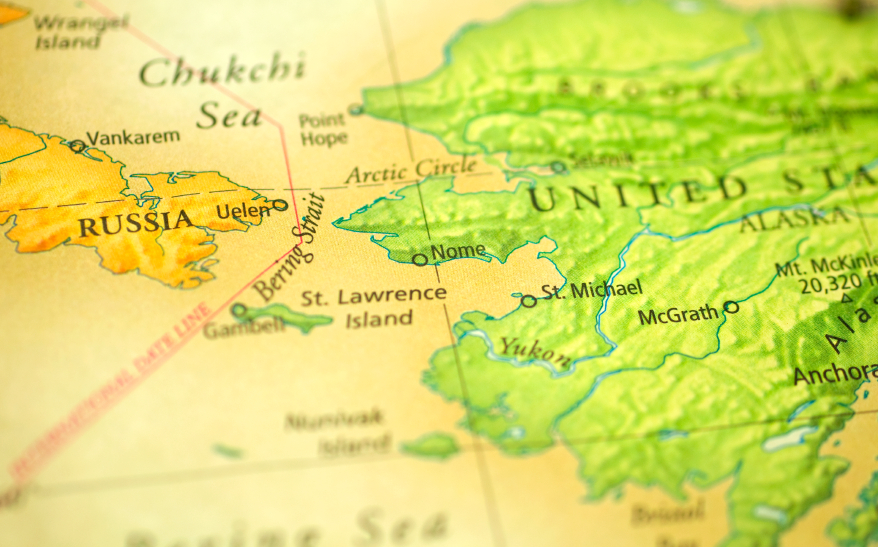 Federal regulators on Monday approved Royal Dutch Shell's plan to resume oil exploration in the Arctic Ocean three years after a series of mishaps, mistakes and legal problems forced the company to temporarily shelve its drilling program.
The U.S. Bureau of Ocean Energy Management's approval for Shell's drilling plans in the Chukchi Sea off northwestern Alaska is conditioned on additional permits from government agencies and on adherence to special rules crafted for Arctic conditions, officials said.
"We have taken a thoughtful approach to carefully considering potential exploration in the Chukchi Sea, recognizing the significant environmental, social and ecological resources in the region and establishing high standards for the protection of this critical ecosystem, our Arctic communities, and the subsistence needs and cultural traditions of Alaska Natives," BOEM Director Abigail Ross Hopper said in a statement. "As we move forward, any offshore exploratory activities will continue to be subject to rigorous safety standards."
Project will require multiple seasons
Shell is seeking to drill at its Burger prospect about 70 miles offshore from the Inupiat community of Wainwright. The company plans to complete the well begun in its trouble-plagued 2012 season and to complete five additional wells at the prospect. That drilling program is expected to require multiple seasons, according to Shell's plans.
The company has already poured about $6 billion into its offshore Alaska exploration program, but has yet to complete a single well.
The newly approved Shell plan calls for two drill rigs to be working simultaneously in the Chukchi. In 2012, Shell used only the Noble Discoverer in the Chukchi and the Kulluk in the Beaufort, but the Kulluk was damaged beyond repair in a Dec. 31, 2012, grounding in the Gulf of Alaska. The new plan substitutes Transocean's Polar Pioneer drill rig for the Kulluk, with the Discoverer and Polar Pioneer designated as each other's backup rig to be available to drill a blowout well if necessary. Shell has put its ambitions for Beaufort exploration on hold and is concentrating on the Chukchi, which is believed to hold more oil.
Approval conditions
Shell's new exploration plan also calls for beefed-up support from aircraft and for more people stationed onshore than in 2012.
The special conditions attached to BOEM's approval are, for the most part, similar to those imposed in 2012, and similar to those detailed innew Arctic-specific standards the federal agency released in February.
Shell must have contingencies in place to drill a relief well before the winter pack ice returns, according to the attached conditions. That means that Shell will have to cease its drilling into oil-bearing zones more than a month before freeze-up.
The BOEM conditions require Shell to stop this year's drilling on Sept. 28 if both the Polar Pioneer and the Noble Discoverer are in close proximity to each other. If one of the drill rigs is in Dutch Harbor by that time of the year, drilling into oil-bearing zones must cease on Sept. 24, according to the conditions attached by BOEM.
Future trigger dates will depend on ice conditions but will still require cessation of drilling 34 to 38 days prior to freeze-up, BOEM said in its approval letter.
Environmentalists criticized the approval.
"It's deeply troubling to see the Obama administration give the oil industry the green light to drill in the Arctic. Not only does it put the Arctic's pristine landscapes at a huge risk for oil spills and industrial development but it's utterly incompatible with President Obama's rhetoric to address the climate crisis," Rebecca Noblin, Alaska director of the Center for Biological Diversity, said in a statement. "The Interior Department bent over backward to rush Shell's permit through the regulatory process so it could move its drillships into the Arctic this summer. Considering Shell ran its drillship aground in Alaska in 2012, it's hard to fathom how the federal government can rationalize rubber-stamping Shell's second try at Arctic drilling."
This is a developing story. Check back for updates.
Related stories from around the North: 
Canada:  Canada ponders exceptions to relief well rule for Arctic oil drilling, Alaska Dispatch
Finland: Finns still sharply divided over wind power, Yle News
Greenland: Arctic oil and gas must stay in ground to restrict warming to 2°C says study, Blog by Mia Bennett
Iceland:  From Arctic Circle 2013-2014, a big drop in the price of oil, Blog by Mia Bennett
Norway: Oil, Industry and Arctic Sustainability, Deutsche Welle's Ice-Blogger
Russia:  Russian drillship returns to Arctic, Barents Observer
Sweden: Lower electricity bills for Swedes, Radio Sweden
United States:  U.S. agency explains report on Arctic oil spills, Alaska Public Radio Network