Most luxury cruise liners still dumping sewage in Baltic Sea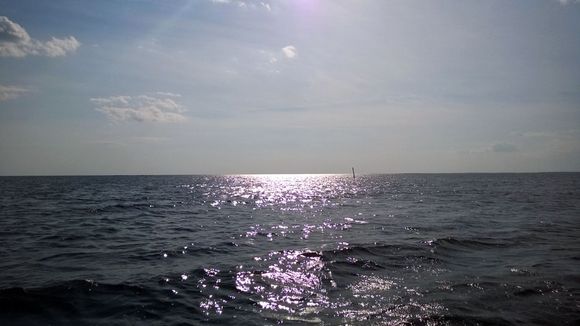 The international cruise season in the Baltic has just begun, and several hundreds of thousands of cruise tourists are expected to stop off in Finland this year.
Most of these international cruise ships still dump their waste water directly into the Baltic Sea – a fact that few of their passengers are aware of.
Last year Helsinki was visited by 261 international cruise ships, which left behind a mountain of 1,365,365 kg of waste.
Nevertheless, according to a report by the Baltic Marine Environment Protection Commission, HELCOM, only 30% of international cruise vessels ships use facilities available in port cities to safely empty their waste water tanks.
Finnish cruise lines stopped dumping waste water in the Baltic in 2007.
In particular, the nutrients in this sewage add to the environmental strain.
"It increases the eutrophication of the Baltic Sea and blooms of blue-green algae, says Sanna Kuningas, a maritime specialist with WWF Finland.
No ban yet
When the cruise ship Celebrity Silhouette dropped anchor in Helsinki's Hernesaari harbour on Sunday, representatives of the WWF were on hand to ask passengers if they were aware of the waste water issue.
About 200 passengers were surveyed. Only 25% of those interviewed knew that cruise ships dump sewage at sea. 95% said that they did not approve of ships discharging their waste into the Baltic Sea.
It is legal to discharge untreated waste water in international waters, as long as long as it is done at least twelve kilometers from the nearest coast.
In 2011, a group of Baltic Sea coastal states pressed the International Maritime Organization, IMO, for a ban on dumping sewage at sea. One requirement was that the ports of the Baltic Sea region would have sufficient capacity to receive the waste.
The ban did not go through.
Among other matters influencing the failure of a then ban was that Russia announced that it would not be able to fulfill a commitment on waste water reception capacity.
In the meantime, the WWF hopes that international shipping companies will voluntarily take responsibility for not polluting the sea.
"The Baltic is a particularly sensitive sea area. We, of course still hope for a ban, so that no one can dump their waste into the sea. But until then, shipping companies should set an example and drain their sewage while in port." says Kuningas.
Related stories from around the North:
Canada:  Plastic microbeads- a toxic substance in waterways-from the Great Lakes to the Arctic, Radio Canada International
Finland:  New measures to protect the Saimaa seal in Finland, Yle News
Norway:  Rapid growth in Svalbard walrus population, Barents Observer
Sweden: Sweden's mountain hares changing fur color too early, Radio Sweden
United States: Scientists seek cause of patchy baldness in some Beaufort Sea polar bears, Alaska Dispatch