North Pole nuclear cruises season started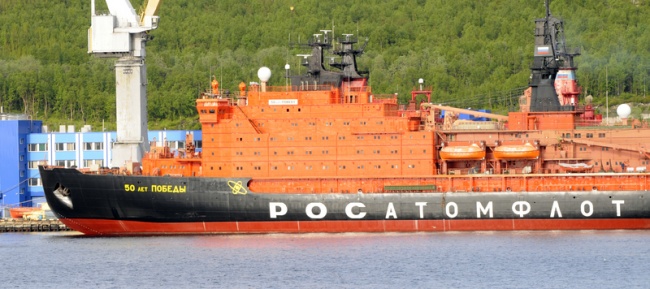 Russia's largest nuclear powered icebreaker is currently crushing the Arctic sea ice with 117 tourists on board.
Powered with two nuclear reactors, the "50 Let Pobedy" is one of the most powerful civilian vessels ever built.
This season marks the 25th year in a row when the Murmansk-based nuclear icebreaker fleet brings wealthy passengers to the top of the planet.
"50 Let Pobedy" will make seven voyages from Murmansk to the North Pole, some including stops around Russia's Arctic archipelago of Franz Josef's Land.
Rosatomflot, the state own company operating the icebreakers, says on its portal that all tourists cruises will take place in the summer and be completed by the end of August.
The first tourist cruise to the North Pole took place in August 1990 with the nuclear powered icebreaker "Rossiya".