China eyes Arctic Norway infrastructure projects

As local politicians in the Norwegian Arctic town catfight over alternative sites for new ports and maritime infrastructure, Chinese investors confirm their interest in the area.
"Chinese companies and investors are well aware of what is happening in Kirkenes", Rune Rautio says. He has just come back from a business trip to China, where he was warmly greeted by representatives of several investment companies.
"They are interested in investing in local infrastructure ", the representative of the Norwegian company Aquaplan-Niva says to BarentsObserver. Rautio has for many years worked with business developments in the Barents Region, the area comprising northern parts of Norway, Russia, Finland and Sweden.
According to Rautio, the Chinese are interested both in the local Kirkenes sea port and in a projected railway line to Rovaniemi, Finland. If such a port and railway connection is built, China would have access to a new piece of infrastructure which easily can bring goods to and from the whole North and Central European market.
While relations between Beijing and Oslo have been deadlocked following the Nobel Peace Prize award to dissident Liu Xiaobo, there has been continued contact between the countries in the north.
Commercial shipping
Rune Rafaelsen, former leader of the Norwegian Barents Secretariat, has over several years nursed close contact with Chinese authorities and hosted a number of visits of Chinese delegations to Kirkenes. "Chinese companies are interested in the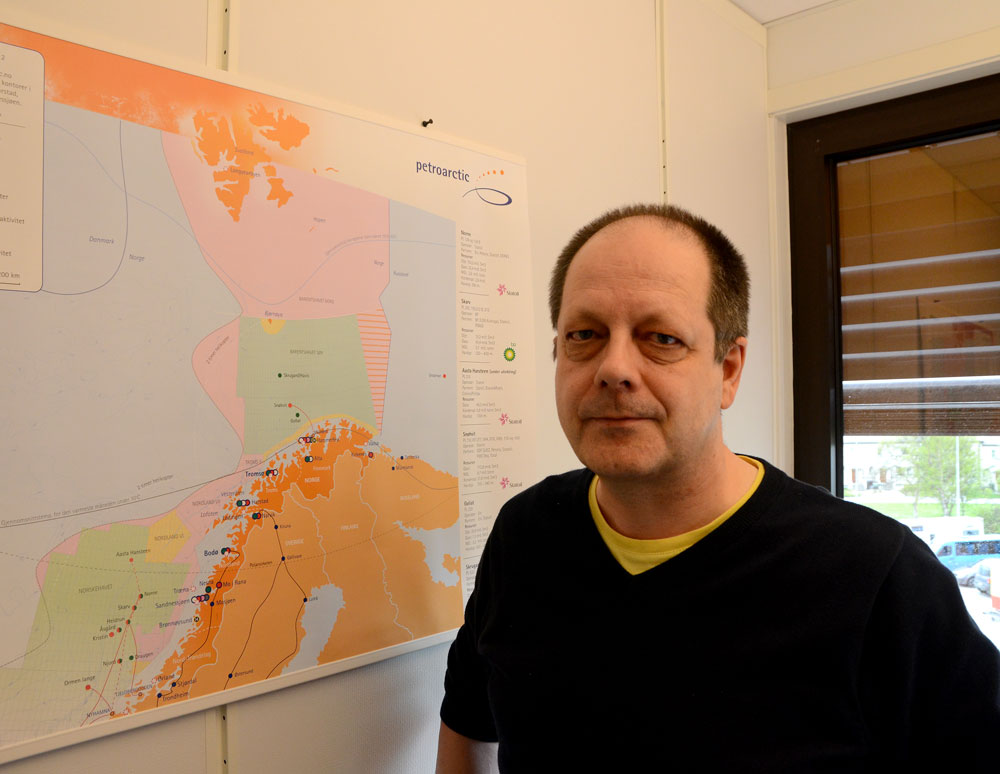 development of commercial shipping along the Northern Sea Route, as well as in local Kirkenes plans for new port and port infrastructure, the projected oil terminal, base activities and a railway to Finland", he maintains. "It is important that we from the Norwegian side now present our ports, and display the potential which lies in maritime cooperation with China and Russia", he adds.
However, before any new port development in the area can start, local Kirkenes politicians will have to take several key decisions on site localization. And that is not coming easy.
Decisionmakers in the local town administration and council are at odds over where to build the new pieces of infrastructure. This week, the municipal council decided to postpone a decision on development model for the area. That was badly perceived by investors. Among them is the Norterminal company, a Norwegian oil storage and reloading company which plans the construction of a major new terminal in the area.
Meanwhile, China is keeping an eye on local developments, but is hardly in a hurry. Chinese companies have long-term perspectives for the region and take gradual steps to strengthen its presence.
Chinese interest in Iceland, Greenland, Russia
The country is nursing close relations with Iceland, and a Chinese company will soon engage in a major mining project in Greenland. In Russia, the country is heavily involved in the Yamal LNG project, both through its company CNPC and through a wide rage of contractor companies. Among the latter is the ZPMC-RED BOX Energy Services , which is in the process of building four heavy lift vessels designed for Arctic operations, heavyliftpfi.com informs. Likewise, Chinese companies will build as many as 12 of the gas carriers needed for the Yamal LNG project.
"China is now first of all interested in showing presence in the region", Rune Rautio argues.
That presence was shown also in 2012, when the country sent its icebreaker, the  "Xue Long" ("Snow Dragon") to the North Pole, the first Chinese polar expedition to sail all along the Northern Sea Route into the Barents Sea and upon return sailing a straight line from Iceland to the Bering Strait via the North Pole.
In 2014, China was included in the Arctic Council as permanent observer.
Related stories from around the North:
Canada:  Construction season ends on Arctic Canadian highway, Eye on the Arctic
Norway: Norway delays bridge-building to Russia on road to Crimea, Barents Observer
Russia: Murmansk, Russia: Transport hub trouble, again, Barents Observer
United States:  Plans to raise Arctic Alaska highway with 2 million tons of gravel, Alaska Dispatch News