Asia ahead on preparing for polar climate change, says U.S. Arctic rep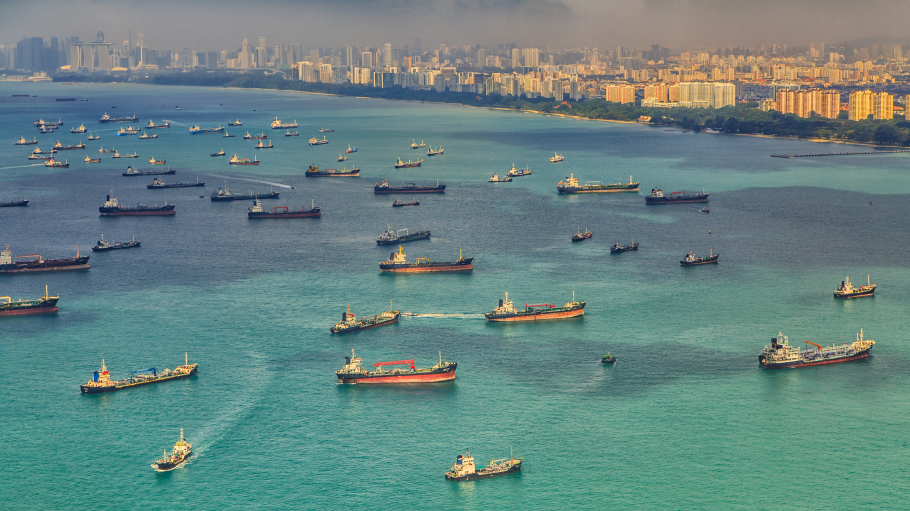 Asia has lessons to teach other countries when it comes to preparing for polar climate change, says the U.S. special representative to the Arctic.
While western nations are quick to engage with hot button issues like war in Afghanistan, terrorism and nuclear proliferation, they've been slow to plan and adapt to the changing global dynamics of climate change when compared to countries like China and Singapore, said retired Coast Guard Commandant Robert Papp, the United States top Arctic official since 2014.
"It's very difficult within our western countries to look beyond the current situation or the 12-month budget cycle or the current  issue we're currently confronted with," Papp said to an audience at the Centre interuniversitaire de recherche sur les relations internationales du Canada et du Québec at the École nationale d'administration publique (National School of Public Administration) in Montreal, Canada on Friday.
"The Asians on the other hand, they have a 100-year plan. They're looking at what do we need to be doing now in order to be successful 100 years from now.  What I'm suggesting is that western countries that are part of the Arctic Council, need to be thinking that way as well."
Ports of the future
Shanghai, Singapore, Shenzhen and Hong Kong are among the busiest container ports in the world.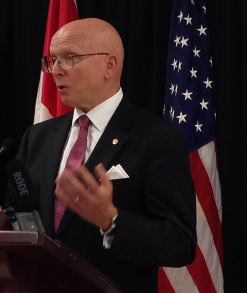 But with diminishing sea ice in the Arctic, the possibility of a trans-polar shipping route running from the Atlantic Ocean to the Pacific Ocean through international Arctic waters could be a reality as early as 2030-2050 according to some experts.
The new route would bypass the current top Asian ports but could make northern ports like Reykjavík, Iceland a "new Singapore," says Papp.
This is something countries like Singapore and China are already preparing for; establishing a presence in places like Iceland and looking for ways to market their expertise, trade and container experience to polar nations over the longterm.
While the focus of the Arctic Council is often on what is accomplished during its two-year rotating chairmanships between polar nations, Papp said a longview approach to planning should also be incorporated.
"Ultimately what we ought to be doing is being more like Singapore and China, looking out decades in advance," he said. "One of those things that the Arctic Council should be doing now, is to prepare us, and the Arctic, for what is going to occur."
Arctic Council chairmanship
The United States took over the Arctic Council chairmanship from Canada this year.
The U.S. program is titled One Arctic: Shared opportunities, challenges and responsibilites,  with a focus on climate change , maritime safety and security, and improving the living conditions of those in the world's Arctic communities.
This is the second time the United States has headed the international forum.
The U.S. first presided over the Council from 1998 to 2000.
Write to Eilís Quinn at eilis.quinn(at)cbc.ca
QUICK FACTS
Arctic Council Members:
Canada, Denmark (Greenland), Finland, Iceland, Norway, Sweden, Russia, United States
Year formed: 1996
Arctic council permanent participants:
Arctic Athabaskan Council, Aleut International Association,  Gwich'in Council International, Inuit Circumpolar Council, Russian Association of Indigenous Peoples of the North,
Saami Council

Arctic Council observer countries:
France, Germany, The Netherlands, Poland, Spain, United Kingdom, China, Italy, Japan, Korea, Singapore, India
To read the French-language version of this story, click HERE
Related stories from around the North:
Canada: The Arctic Council – What was accomplished and where we go from here, Eye on the Arctic
China: China's silk road plans could challenge Northern Sea Route, Blog by Mia Bennett
Finland: US seeks Finnish support for Arctic goals, Yle News
Norway:  China eyes Arctic Norway infrastructure projects, Barents Observer
Russia:  The Arctic Council's Immunity to Crimean Flu, Blog by Heather Exner-Pirot
Sweden:   Arctic Council – From looking out to looking in, Blog by Mia Bennett, Cryopolitics
United States:  Obama defends Arctic drilling weeks after Kerry promotes clean energy at Arctic Council, Blog by Mia Bennett