Summer weather hits Arctic Finland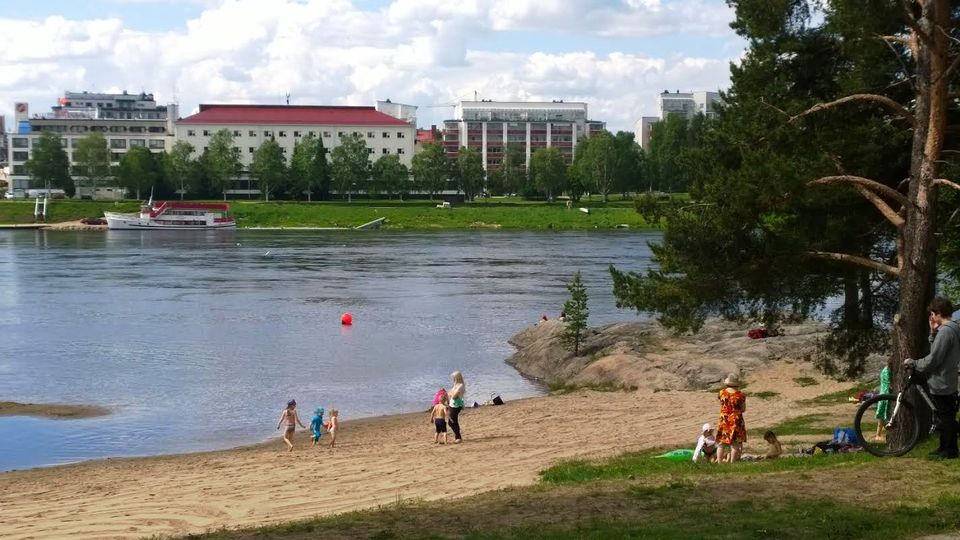 Meteorologists say that Monday could be described as a true summer day in many parts of the country.
The mercury rose above the 20-degree Celsius mark especially in the north and east, with the day's highest temperature recorded at 24.2 degrees in Tornio.
The post-midsummer week began on a promisingly warm note in northern and eastern parts of the country, with temperature readings creeping tantalisingly close to the magical 25-degree Celsius mark that's officially considered "hot" in Finland.
Tornio in Finnish Lapland laid claim to being the warmest place in the country on Monday. Weather stations in the area measured the temperature at a balmy 24.2 degrees. Meteorologist Hanna Valta of the Finnish Meteorological Institute FMI said that the edge of a warm air mass is currently moving along the Lappeenranta – Jyväskylä – Kokkola axel.
Even in Rovaniemi the mercury crept up to the 23.5-degree mark on Monday. The warm weather could also be felt in eastern and northern Lapland as highs in Kemijärvi and Sallas reached a summery 23 degrees Celsius. In Inari and Utsjoki temperatures also hovered above 20 degrees.
The summery conditions have brought new life to beaches and shoreline carpet washing spots all the way up to Lapland.
Summer heat in the east
In spite of the promising weather Finland has yet to break the 25-degree mark into true summer heat. That milestone won't come any time soon, although FMI meteorologists say Monday's pleasant conditions will hold for a couple of days.
According to Valta reason for the bleak and wet start to the summer can be found in the west, where the effects of a springtime low pressure zone have persisted into early summer.
The real summer heat is in the east. Neighbouring Russia is currently enjoying highs of up to 30 degrees Celsius. Finnish residents will have to wait somewhat longer to complain about the heat, since proper summery highs aren't visible on the horizon, Valta said.
Related stories from around the North:
Finland:  Storm in West Finland felled trees, cut power, shut down ferry service, Yle News
Greenland:  Changing Sea Ice: The Ripple Effect (VIDEO), Eye on the Arctic
Norway: 2014 warmest year in history for Norway, Barents Observer
Sweden: Climate change may scupper flood insurance for many in Sweden, Radio Sweden
United States: It was a record-warm May for much of Alaska, but Interior gets chilly again, Alaska Dispatch News