Campaign helps immigrants enjoy Swedish nature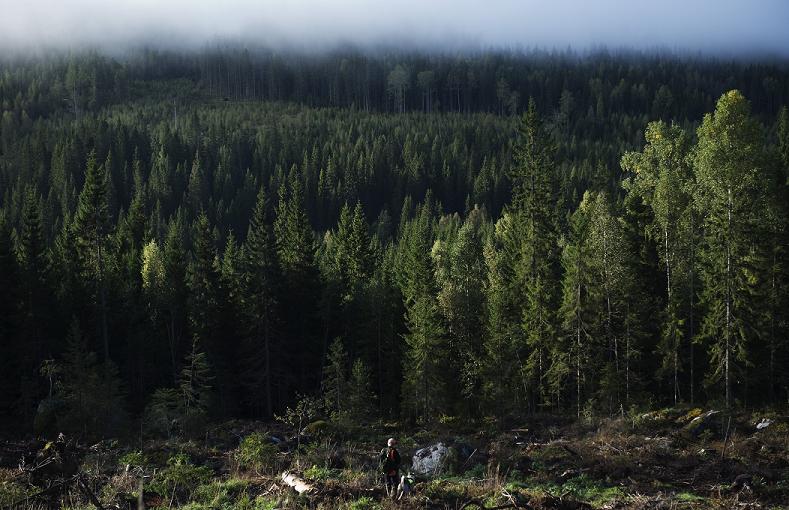 Allemansrätten, outdoor access rights, is an important part of Swedish culture. But what does that really mean in practice?
With hopes of encouraging newly-landed immigrants to go out and experience Swedish nature, a new campaign was launched by the organization Keep Sweden Tidy, together with the Swedish Environmental Protection Agency. The campaign has been translated into many different languages and aims to inform people what they can and cannot do out in nature.
Code of Conduct
Outdoor access rights are written into the Swedish constitution and give anyone the right to walk, cycle, ride, ski and camp on any land, but not in private gardens, near dwellings or on farmland. Anna Grundén is a project leader at Keep Sweden Tidy and told Radio Sweden that they have summarized the outdoor access rights "code of conduct", which tells people what they should think about when they're out in nature or on someone else's land.
Grundén said that they try to answer questions like: "how close to a house can you go? What if it's empty and there's no fence? What's important to think about when you're going out to grill and build a fire?" She said it is also important to reinforce that people should not disturb animals or harm nature in any way.
Translations
New for this year, the campaign to inform people of Sweden's outdoor access rights has been translated into Somali, Arabic, Dari, Tigrinya and Farsi. Grundén said this is because too few newly-landed immigrants receive information about what the outdoor access rights are and what one can and can't do in nature in Sweden.
Grundén said that outdoor access rights are relatively unique in comparison to the rest of Europe and the world. "You can go on someone else's land without asking the owner's permission. You can do quite a lot just as long as you don't disturb or destroy," Grundén said.
'A lot to learn'
Twenty years ago Ida Gure left her home in Somalia to come to Sweden. She thinks the information campaign is a good way to allow newly-landed immigrants to dare to go out and enjoy nature. And she said there's a lot to learn.
"You have to be able to separate mushrooms, which are poisonous and which are not," she said. Other important things to learn, according to Gure, are "knowing which road to take and finding your way into the forest and how you should behave in the forest. There are so many things to learn and they were not part of her upbringing," Gure said.
But the work putting together the campaign material hasn't always been easy. It's not just a matter of translating directly into new languages. Anna Grundén said that they had to think about their target groups and what they might want to do out in Swedish nature.
"In Sweden it's typical to go tent camping, but many people in the target groups think about refugee housing when they see those pictures," Grundén said. They chose instead to focus on things like grilling and hanging out with friend.
Related stories from around the North:
Canada: New national park planned in Canada's High Arctic, Eye on the Arctic
Finland: Five invasive species threatening Finland's nature, Yle News
Norway:  Rapid growth in Svalbard walrus population, Barents Observer
Sweden:  Swedes seek "nature" in times of life crisis, Radio Sweden