Canada to collect more data for continental shelf claim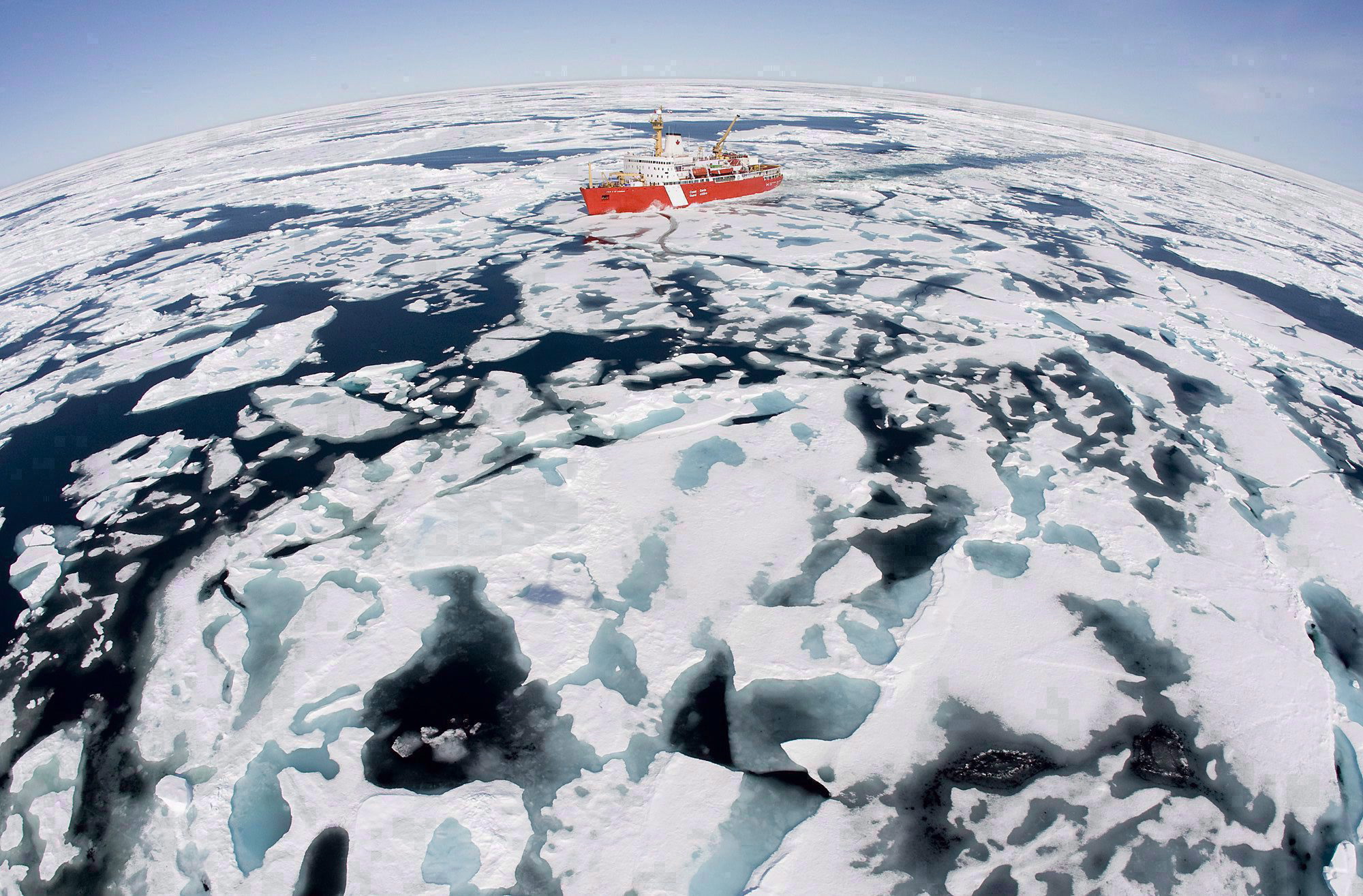 Canada announced a new scientific survey on Friday to contribute to the country's Arctic continental shelf submission.
"This scientific survey is another step toward realizing this government's vision for the Arctic, which includes clearly defined boundaries and recognition of the full extent of Canada's continental shelf in the Arctic Ocean," said Rob Nicholson, Canada's minister of foreign affairs, in a news release.
Canada's coast guard ships Louis S. St-Laurent and Terry Fox will  be involved in the six-week survey in the Arctic Ocean and will return to the community of Kugluktuk in Canada's eastern Arctic territory of Nunavut on September 17, 2015.
Competing claims
As climate change increasingly affects sea ice in the North,  the Arctic coastal states (Canada,  Denmark/Greenland, Norway, Russia and the United States) have been working to settle their various claims to seabed areas that may one day be accessible for resource extraction.
International law already entitles countries to an exclusive economic zone of 200 nautical miles from their coasts. But under the United Nations Convention on the Law of the Sea (UNCLOS), countries can submit scientific data if they believe their continental shelf extends beyond 200 nautical miles.
Norway settled its claim in 2009.
It initially claimed a northern continental shelf area of  250,000 square kilometres, but it accepted modifications by UNCLOS that put the area at 235,000 square kilometres.
Denmark filed its claim with the United Nations Commission on the Limits of the Continental Shelf in 2014. It claims around 900,000 square kilometers of the continental shelf north of Greenland, including the North Pole.
Russia is expected to deliver its application to the commission within the next few months. It claims  1.2 million square kilometers along the Lomonosov and Mendeleev Ridge.
The United States has not yet ratified UNCLOS and cannot make a claim unless they do so.
Canada's claim
In 2013, Canada's then foreign affairs minister John Baird raised eyebrows when, during a news conference, he said the country's scientists and been asked to do further work mapping the continental shelf so it included the North Pole.
Allegations that the request came from Canada's Prime Minister Stephen Harper, after scientists concluded Canada's continental shelf ended south of the pole, were not disputed at the time.
Related stories from around the North:
Canada: Interactive atlas shows Inuit trails, Blog by Mia Bennett
Denmark: Denmark claims North Pole, Barents Observer
Iceland:  Revisualizing the Cryosphere, Blog by Mia Bennett
Russia:  Application for Russia's Arctic shelf claim out on tender, Barents Observer
Sweden:  Swedish ships mapped at bottom of sea, Radio Sweden
United States:  U.S. to collect Arctic data for modern navigational charts, Alaska Dispatch News