Record value for Norway's seafood exports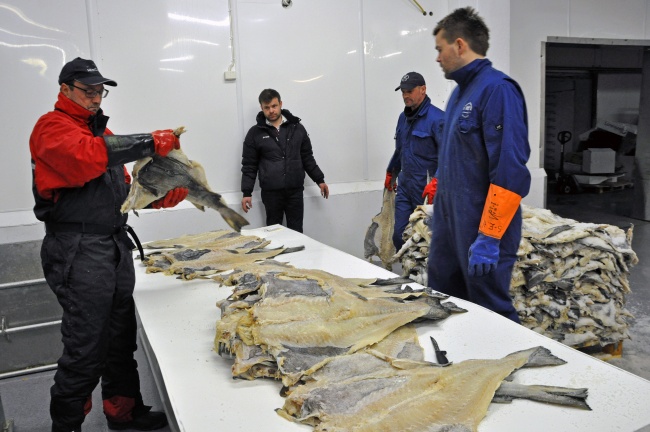 The export values of Norwegian seafood recorded in the first half of 2015 is the highest ever, amounting to €3.78 billion.
The total value of seafood exported in January-June totaled NOK 34 billion and corresponds to five percent more than the same period last year. A new record for the month of June was also recorded. Seafood export in June reached NOK 5.8 billion (€644 million), up 20 percent compared to the same month in 2014.
Both export of salmon, clipfish, saltfish and fresh cod increased in the first half of the year, with the EU and especially countries like Poland, France and the UK as the biggest importers, The Norwegian Seafood Council's website reads.
Also Asia and the US buy more seafood from Norway. The value of the export of salmon to Asia went up 15 percent, while the US bought 18,000 tons of salmon – up 38 percent compared to 2014.
Growth in demand
Norway exported salmon worth a total of NOK 21.9 billion (€2.43 billion) in the first half year, which is also a new record. The export value was up 3 percent, while the exported volume, measured by product weight, was 492,000 tons – an increase of 6 per cent.
"We see a growth in demand for Norwegian salmon within the EU. The European countries have received most of the salmon that would otherwise have been sold to Russia. The price of salmon has gone down, but a weak Norwegian krone promises value for Norwegian exporters", says Paul T. Aandahl, analyst at the Norwegian Seafood Council.
Russia in August 2014 imposed an import ban of several foodstuffs, including seafood from Norway, leading to a crash in Norwegian exports to Eastern Europe and soaring prices of salmon for Russian consumers.
Norway exports seafood to approximately 143 different countries.
Related stories from around the North:
Asia:  Asia ahead on preparing for polar climate change, says U.S. Arctic rep, Eye on the Arctic
Canada:  The return of the Arctic Five, Blog by Heather Exner-Pirot
Greenland: Arctic countries ban fishing around North Pole, Alaska Dispatch News
Iceland:  Iceland blasts Arctic Five for exclusion from fishing agreement, Eye on the Arctic
Russia:  Fishery hopes in Arctic Russia after gas project flame out, Barents Observer
United States:  Alaska: Fisheries board member cited for violating fishery closure, Alaska Dispatch News