Sámi Parliament elections begin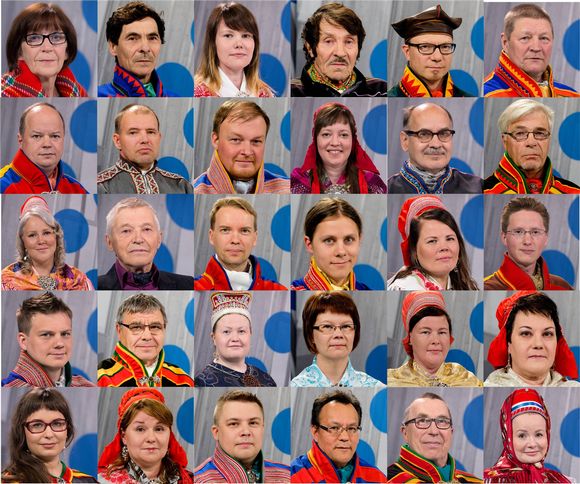 The elections for the next Sámi Parliament began on Monday.
Thirty-six candidates are in the running for the representative body, despite woes of inefficacy voiced by some runners. Yle, Finland's public broadcaster, has launched two new online services to provide information on the elections.
Elections for the next Sámi Parliament, the official representative body of the peoples belonging to one of several Sámi groups in Finland, have begun today Monday. People eligible to vote in the election are those who consider themselves as a Sámi and/or who speak one of the Sámi language varieties as their native language or have parents or grandparents who do.
Weak term with few achievements
Several candidates in the elections are entering the running with somewhat low spirits, saying that the Sámi Parliament's achievements are few and far between.
"This last term has been quite weak, what with us losing the ILO ratification initiative," Jouko Hetta from Sodankylä says, referring to the ILO 169 convention on indigenous rights that Finland has still not ratified.
In early spring 2015 Finnish Parliament also overturned another of its Sámi counterpart's main projects, a reform of the Sámi Parliament Act itself.
21 candidates chosen, 36 run
Despite these and other setbacks, 36 determined candidates will vie for a total of 21 seats and four deputy representative seats in the Sámi Parliament of Finland. The elections are held once in four years. No interest groups or parties are involved in the personal election.
Some members are chosen to sit based on regional quotas, but most candidates say they represent the Sámi peoples in general, not just certain areas.
"I represent the entire Sámi society," runner Ulla-Maarit Magga from Enontekiö says.
Yle launches old services anew
These Sámi Parliament elections are historic at least for the fact that Yle now provides more pre-election coverage on the process than ever before through two services already familiar to followers of Finland's main parliamentary elections, says Yle Sápmi chief Pirita Näkkäläjärvi.
The online Yle Areena service features an election gallery of the 36 Sámi candidates, based on the election galleries of the European and parliamentary elections. The gallery is featured in all three Sámi language varieties spoken in Finland, while the Yle Sápmi website features a voting machine in those three and Finnish – another world first.
The results of the vote will be in on October 5, 2015, and the new term begins in the beginning of next year.
Related stories from around the North:
Canada:  Nunavut gets EU exemption for seal products, Eye on the Arctic
Finland: Sámi petition gains ground in Finland, YLE News
Greenland: What the EU seal ban has meant for Inuit communities in the Arctic, Eye on the Arctic
Norway: Alarming situation for indigenous peoples in Russia, Barents Observer
Russia: Russia to give indigenous peoples priority in Barents chairmanship, Barents Observer
Sweden:  Sami demand rights as indigenous people, Radio Sweden
United States: Arctic conference spotlights indigenous issues, Alaska Dispatch News