Most asylum seekers arrive in Finland via Lapland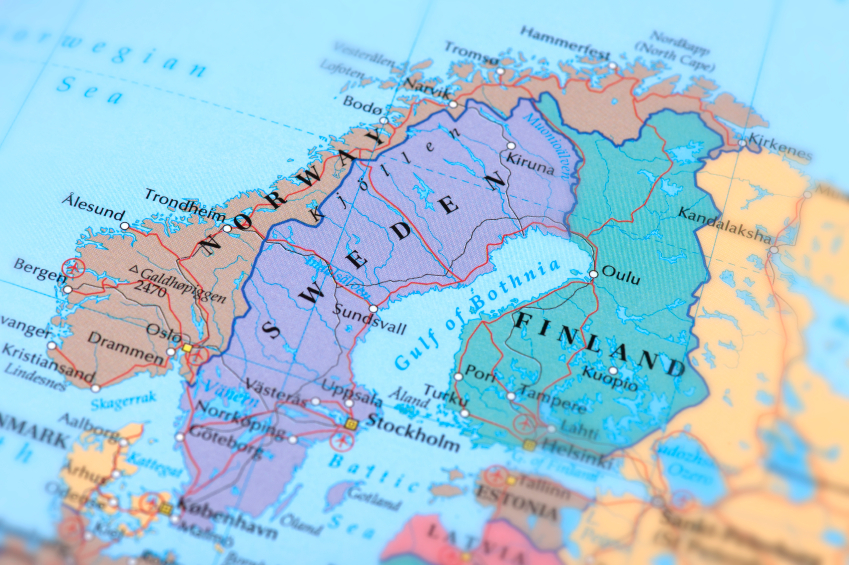 The majority of people seeking asylum in Finland are arriving through the city of Tornio in Lapland, which has an open border with Sweden.
This is a new trend; before summer it was the ports of Helsinki and Turku which were the main points of entry, police say.
Police estimate that as many as 300 asylum seekers are arriving daily to Finland through the city of Tornio, which shares an open border with its twin city Haparanda in Sweden. However, the Finnish Immigration Service told Lännen Media on Wednesday the daily number may not be that large.
Officials are having a difficult time pinpointing the number because of the open border situation in Tornio. People do not necessarily declare that they are seeking asylum right away, police say.
The reason asylum seekers are increasingly using the northern route from Sweden to Finland may be that cruise lines require passengers to have travel documents with them in order to travel by ship between Stockholm and Turku and Helsinki.
Passport checks are not a common occurrence on sea cruises between the two countries, but officials occasionally carry out travel document spot checks.
Growing trend northwards
Mia Poutanen of the National Police Board says that before summer started, the majority of asylum seekers were arriving on boats via Turku and Helsinki, but now there are more people coming through northern Tornio.
Due to Finland and Sweden belonging to the Schengen Area and the Nordic Passport Union, travel documents and border checks are not required for crossing travellers.
Poutanen says that it is more challenging to work with arriving asylum seekers who don't have travel documents than those that do.
Police use the Schengen Area database of fingerprints to see if people not carrying passports or visas may have applied for a visa or asylum in the Schengen area in the past.
If there are no results from fingerprint research, Poutanen says, police rely on traditional investigation to determine the persons' identity.
Related stories from around the North:
Canada: Should Canada have a plan for climate refugees?, Radio Canada International
Finland:  Finland – Russia border control "considerably weakened", Yle News
Norway:  Refugees find Arctic gate to Schengen, Barents Observer
Russia: Looking back at the 2010 Norway – Russia deal on Arctic borders, Barents Observer