Bellona Murmansk dissolved as Russian NGO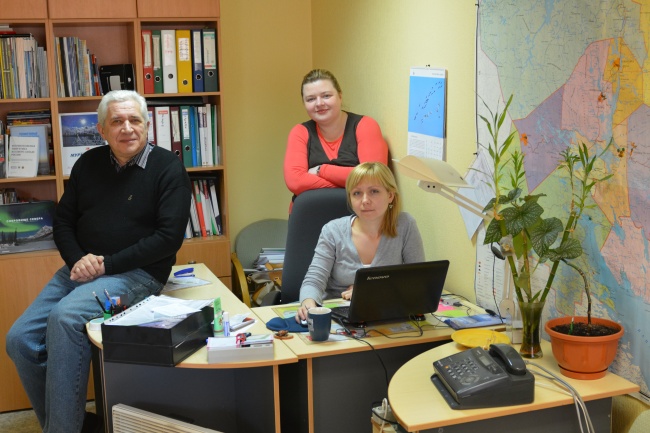 The environmental organization Bellona Murmansk was on Monday dissolved as a NGO after it was declared a «foreign agent» by Russia's Justice Ministry earlier this year.
The organization will still continue its present functions under different auspices.
On Monday Head of Bellona Murmansk Andrey Zolotkov confirmed that the group will stop operating as an NGO. The process of termination started already in April, when the group  was fined 50,000 rubles for failing to register themselves as foreign agent under Russia's 2012 law on NGOs.
The Murmansk division of the Justice Ministry said Bellona Murmansk was suspected of committing two political activities. One involved the publishing a report on industrial pollution in the Barents Sea region, where Murmansk is located. The other, according to the petition, was that Bellona Murmansk conducted a public roundtable discussion on best practices for limiting that industrial pollution.
Work will continue: director
Bellona Executive Director Nils Bøhmer confirmed that as of Monday Bellona Murmansk is no longer a Russian non-profit, but would still continue its present functions under different auspices.
"Bellona Murmansk will continue its work under a different kind of bureaucratic structure that will free it from the yoke of being branded a foreign agent," said Bøhmer.
"It is yet another challenge the group has had to face, but we are again rising above it and we are still doing the hard work of enumerating radiation threats in an atmosphere that is hardly conducive to transparency," he said to the organization's website.
Related stories from around the North:
Greenland: Research ship returning from Greenland echoes worries about ocean plastics, Radio Sweden
Norway:  The new face of climate change?, Alaska Dispatch News
Russia:  Ancient virus found in Arctic permafrost, Alaska Dispatch News
Sweden:  Sweden backs EU climate line for Paris, Radio Sweden
United States:  Alaska scientist teaches Church about climate, Alaska Dispatch News