Icelandic volcano erupts for first time in 6,000 years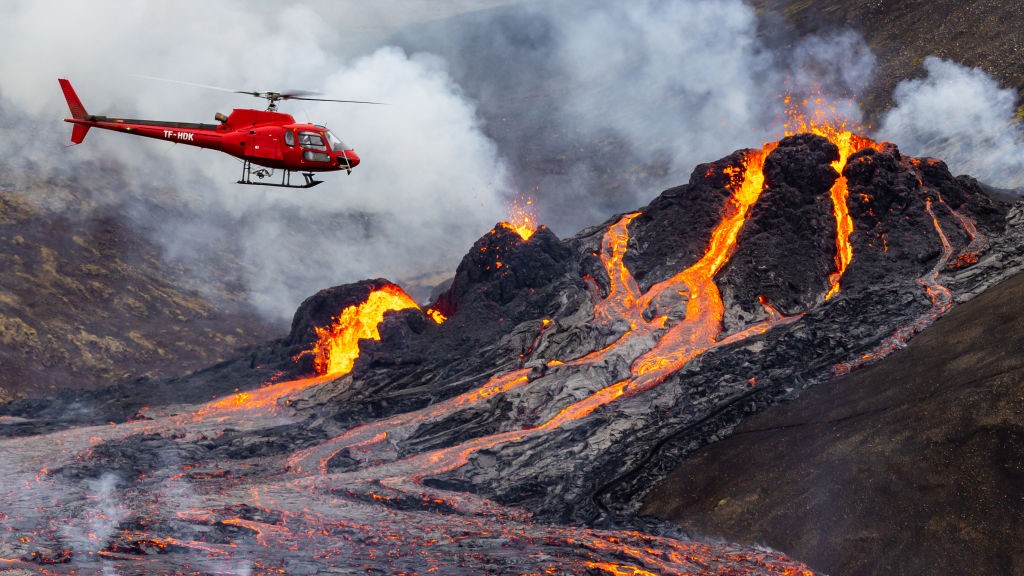 Fagradalsfjall, a mountain on the Reykjanes Peninsula in southwest Iceleand, erupted on Saturday for the first time in 6,000 years. 
Dramatic images of the eruption have been circulating all weekend. Authorities stress the eruption is considered small and, as it's far from populated areas and important infrastructure, it's not considered a concern.  
The event has been classified by authorities as a fissure eruption, meaning large explosions are not expected. Large-scale ash pollution and projection is also not typically associated with this kind of eruption.
On Saturday, the Government of Iceland closed roads in the area and told people to stay away from places near the eruption including places like valleys where toxic gases can accumulate.
RUV - Volcano Livefeed
RUV, Iceland's public broadcaster, has a live feed from the eruption site:
Escalating seismic activity
The eruption comes on the heels of escalating seismic activity in Iceland over the last month, starting with a 5.7 magnitude earthquake on February 24.
"This type of eruption in a location like this does not cause worry in Iceland," said Prime Minister Katrin Jakobsdottir in a news release on Saturday.
"We have been expecting the ongoing seismic activity to result in a volcanic event such as this. Due to the fortunate location of the fissure, the eruption presents a respite from ongoing seismic activities, which have been highly uncomfortable for the people living close to the event. We will continue to monitor the eruption and ensure the safety of the people living in the area."
As a precaution, air traffic was temporarily halted at Keflavik International Airport when the eruption began but resumed later on the same day.
Gas pollution no danger in capital area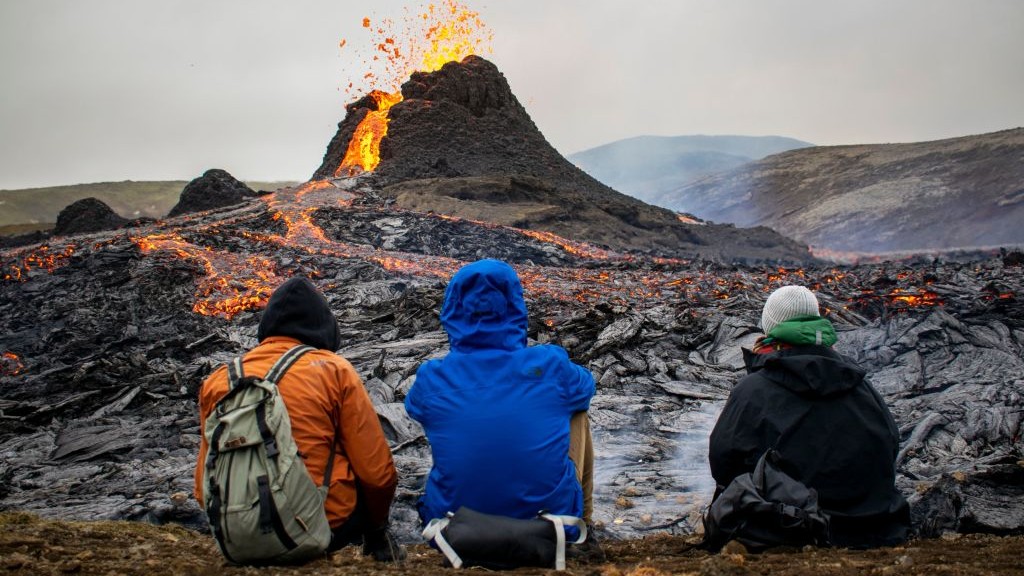 On Monday, the Icelandic Meteorological Office said in a statement on their website that gas pollution is expected close to the eruption. The gas was being dispersed to the northwest towards the Reykjavik capital area, but authorities say low concentrations means dangerous pollution is unlikely. 
The Icelandic Meteorological Office said on Sunday that the eruption is expected to peter out over the next days or weeks.
Write to Eilis Quinn at Eilis.Quinn(at)cbc.ca
Related stories from around the North:
Canada: What ancient earthquakes along the Denali fault in Yukon can tell us about what could come in Canada, CBC News
Denmark/Greenland: Ice-Blog: Greenland earthquake and tsunami – hazards of melting ice? Irene Quaile
Iceland: Quaking in their beds, sleepless Icelanders await eruption, Thomson Reuters
Sweden: Sweden's Arctic : Earthquake rattles workers inside Arctic iron mine, Radio Sweden
United States: Powerful 7.8 earthquake hits Alaska isles; tsunami threat over, The Associated Press