Finland: Health threat as wood heat gets popular?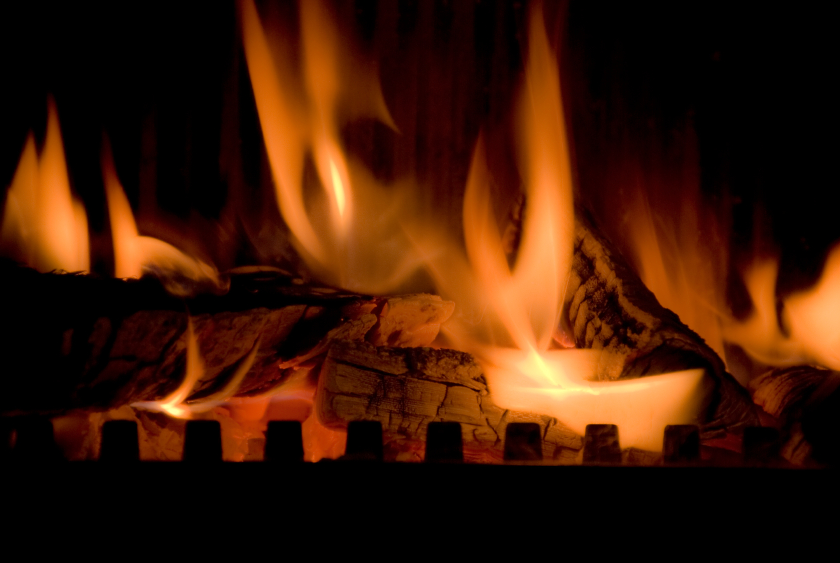 Wood use has risen in the past decade, but officials warn that its emissions may cause hundreds of deaths annually.
As temperatures drop, more and more people in Finland are relying on wood to heat their homes. They include Maria Käld of the south-western city of Turku.
"Every other day or so, I put about six pieces of wood in the stove and that keeps me warm for a couple of days," she says. In the winter, she also lights the fireplace daily.
Wood use has risen in the past decade, driven by higher electricity costs, lower timber prices and ecological concerns. Wood pellets, for instance, are categorised by the EU as a renewable, carbon-neutral energy source. There is however debate on that point, as it depends on many factors.
In any case, though, burning wood does produce unhealthy fine particles and other forms of air pollution. Authorities are concerned that the growing popularity of wood heat will spur a spike in health problems.
Cocktail of particles and carbons
According to the National Institute for Health and Welfare (THL), wood heat is responsible for 40 percent of fine-particle emissions in Finland – in addition to 55% of black carbon (BC) emissions and 80% of polycyclic aromatic hydrocarbon (PAH) emissions. It estimates that these cause more than 250 deaths annually from heart and lung diseases.
Despite such figures, Käld says she's not overly concerned.
"Traffic worries me much more than that, and all the poisons in the food we eat nowadays, all the pesticides, I think that's much worse than me burning a few logs in my woodstove," she says.
Chemistry Professor Anders Brink, a combustion specialist at Turku's Åbo Akademi, warns that smouldering fires in particular create dirty smoke.
"It's because of incomplete combustion, because it's cold, and it isn't getting enough air to burn up complete, that's when you get a lot of particles," he tells Yle.
Besides using a state-of-the-art burner and installing a filter on your chimney, Brink says the best way to avoid the problem is to burn smart – "using dry wood, that may be the most important, and also making sure that there is sufficient ventilation."
Related stories from around the North:
Canada: Energy challenges in Canada's North, Eye on the Arctic
Finland: IEA under-estimates renewable energy: expert, Yle News
weden:  Will Sweden be able to produce enough energy in the future?, Radio Sweden
United States:  Reindeer, oil at Energy Summit, Blog by Mia Bennett