Oil & gas industry messages Alaska students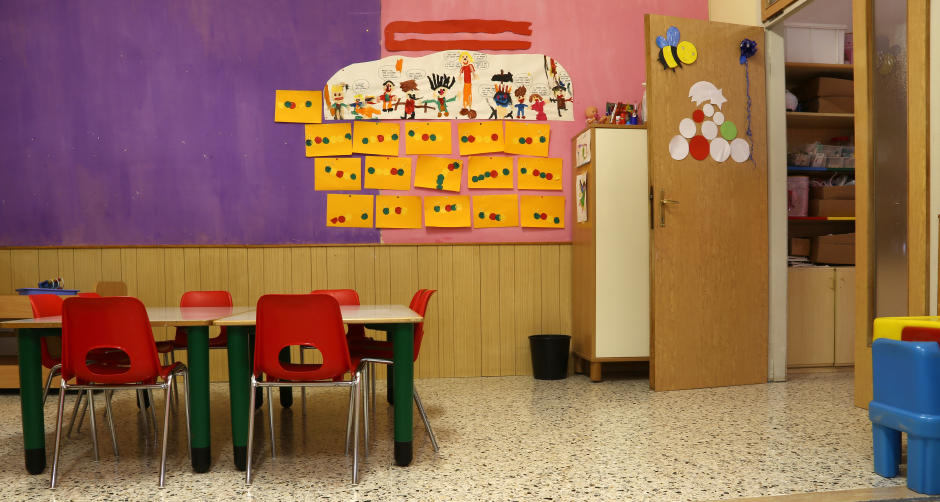 With talk of taxes on the rise and Alaska struggling with massive deficits, an oil and gas trade association representing some of the state's largest taxpayers has reached into elementary schools to deliver a message it calls educational but some call political.
The Alaska Oil and Gas Association, whose member companies include ExxonMobil and BP, mailed 6,300 pamphlets containing information about science experiments to 16 elementary schools in Palmer and Wasilla in the Matanuska-Susitna Borough School District.
The school district has apolicy against distribution of politically related materials, said Catherine Esary, the district's public information officer. But she said the flier is not political at all. It's centered on fun science projects for kids, such as learning how fat helps keep Arctic animals warm.
"In my mind, I saw nothing political about it," she said, adding that the district accepts information from a wide variety of organizations. "These are things that are useful to families and have some educational value."
Directed to visit website
To learn how to conduct the science experiments, students are directed to visit a website, brainiAK.com. The website was recently featured in a radio ad from AOGA defending the state tax credits that the Walker administration is considering reducing.
The flier also directs recipients to test their "oil and gas IQ" at the website and enter to win a $500 gas card.
Among other information, the site says the 2013 oil-tax overhaul and industry tax credits are working for Alaska and have led to new investments. The quiz says the tax change has sparked $5 billion in investment announcements, while the state's tax credits are designed to encourage oil exploration and production.
AOGA, funded by member companies, was created to foster the long-term viability of the oil and gas industry for Alaskans' benefit, according to its website. It is a tax-exempt nonprofit allowed to do some lobbying under its designation with the Internal Revenue Service.
'No call to action'
Kara Moriarty, AOGA president and a registered lobbyist, said the brainiAK.com site is factual, with information collected from third-party sources like state agencies and consultants such as the McDowell Group and Enalytica, which provides oil and gas advice to the Alaska Legislature.
The site was designed last spring to educate the public about the oil and gas industry, she said. If the organization had sought to spread a political message, it would have directed people to the AOGA website.
"It has no call to action at all," she said.
Asked what elementary school students would do with the gas card prize, Moriarty said the pamphlets were left over from an Anchorage Centennial event this summer in downtown, when they were handed out at a booth. She said students don't need to take the quiz — the drawing for the gas card will be held in November — to participate in the science experiments.
'Clearly about politics'
Rep. Les Gara, D-Anchorage, said the brainiAK effort is clearly about politics. He said the state's current oil-tax policy is not working for Alaska.
"Alaskans are being served very poorly by an oil tax law that gives oil companies $700 million more in tax credits over two years than we get back in production taxes," Gara said.
Gara, who has introduced legislation to change the state's tax policy, said projects that are being described as new efforts in the wake of the tax change were advancing before the Republican-led Legislature altered the oil tax system.
"AOGA has an incentive to mislead people and say projects were not happening before Senate Bill 21 was passed," he alleged.
Moriarty said oil and gas companies, utilities, and people involved in arranging project financing have recently told a legislative working group that the tax credits are key to exploration and production efforts.
She said AOGA asked school districts if it could share the science experiments with children. It had heard good things about them from parents who had seen the pamphlets.
No complaints from parents or teachers
The Matanuska-Susitna School District responded, and the association shipped the fliers this month along with safety reflectors, Moriarty said.
Scott Nelson, principal at Iditarod Elementary School, said the pamphlet looked "pretty innocent" and the reflectors are cool for kids, helping them stay visible as daylight wanes. He said he has not heard complaints from parents or teachers.
Moriarty said the effort was strictly academic.
"These are geared toward young kids, frankly, because we all have younger kids," she said of herself and other AOGA employees. "So for us it's a very organic project. It's part of what we do in providing factual information."
Related stories from around the North:
Canada: Energy challenges in Canada's North, Eye on the Arctic
Finland:  Experts question Finland's energy decisions, data, Yle News
Sweden: Town in northern Sweden leads the pack of best schools, Radio Sweden
United States:  Revolution in rural Alaska education? Many embracing regional schools, Alaska Dispatch News