Baltic Sea health shows improvement: researchers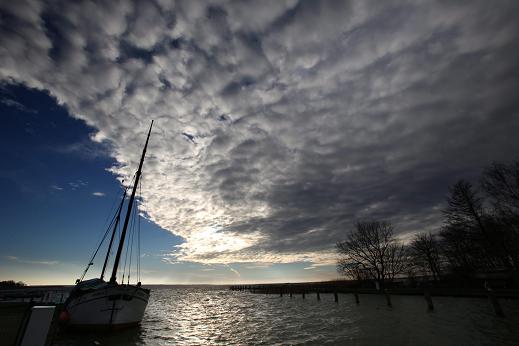 The health of the highly-polluted Baltic Sea appears to be improving.
Despite continuing periodic algae blooms and dead zones in the waters, researchers say the Baltic is showing signs of recovery.
The shallow, brackish Baltic Sea still takes a beating from commercial agriculture and industry, but scientists from Finland, Sweden and Denmark say the improved health of the sea is directly related to actions taken in the 1980s to reduce pollution of the sea, particularly from agriculture.
One of the chief authors of the report, chief scientist at NIVA Denmark Water Research, Jesper Andersen, says the study shows the very first sign of recovery in the Baltic Sea.
"It is a relief to see that long-term efforts to reduce inputs of nutrients – especially nitrogen and phosphorus, now are having large-scale effects," Andersen says.
The report shows how the effects of nutrient enrichment have affected different parts of the Baltic Sea over a 112-year period, from 1901 to 2012.
Dead zones at record level
Nutrient enrichment of the Baltic Sea is also known as eutrophication. The coverage of areas depleted of oxygen, so-called dead zones, is record high and algal blooms continue to be a significant problem in many areas, the authors of the report say.
"Indicators representing environmental conditions in upper water masses have improved significantly, while the situation nearer the bottom of the sea has worsened," Andersen says. "But overall, he continues, the improvements outweigh the setbacks."
A century ago, the open parts of the Baltic Sea were classified as being unaffected by eutrophication.
The phenomena of eutrophication became a significant, large-scale problem during the 1950s as runoff of phosphorous and nitrogen from the land increased.
Thanks to efforts that began in the 1980s, which included improvements in waste water treatment, reduction of emissions and discharges from agriculture, these external nutrient loads have gradually declined, the report says.
The entire report, Long-term Temporal and Spatial Trends in Eutrophication Status of the Baltic Sea, can be found here.
Related stories from around the North:
Canada:  Plastic microbeads – from the Great Lakes to the Arctic, Radio Canada International
Finland: Microplastics – the latest threat to the Baltic, Yle News
Greenland: Study finds increase in litter on Arctic seafloor, Blog by Mia Bennett
Norway:  Microplastics found in waters off Svalbard, Alaska Dispatch News
Russia: Submariners feed polar bears with garbage, Barents Observer
Sweden:  Sweden tackles microplastics problem, Radio Sweden
United States:  Arctic sea ice littered with tiny bits of 'microplastic' pollution, Alaska Dispatch News