Arctic MP named to federal cabinet in Canada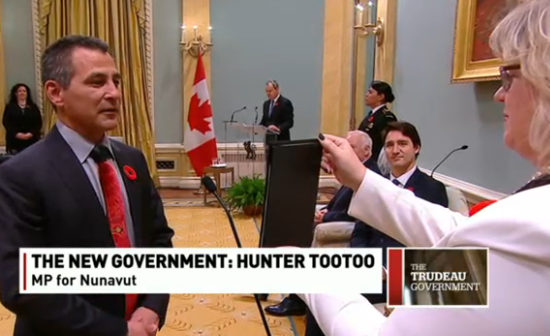 The newly-elected MP from Canada's eastern Arctic territory of Nunavut has been named minister of Fisheries and Oceans and the Canadian Coast Guard.
Hunter Tootoo was sworn in along with the rest of the new Liberal government during a ceremony at Rideau Hall in Canada's capital city of Ottawa on Wednesday.
Nunavut Premier Peter Taptuna tweeted out his congratulations Wednesday morning.

Shortly after the swearing in ceremony, environmental group Greenpeace said the appointment of a northerner to the Fisheries and Oceans post was a positive move for the environment.
"As the MP for Nunavut, Mr. Tootoo is perfectly placed to be a strong advocate for the North, and can ensure that the Arctic Ocean is prioritized as part of the Liberals promise to increase the amount of protected marine and coastal areas from 1.3 per cent to 5 per cent by 2017 and 10 per cent by 2020," Jessica Wilson, head of Greenpeace Canada's Arctic campaign, said in a news release.
Second Inuk to serve in cabinet
Tootoo is the second Inuk to serve in a cabinet position.
Leona Aglukkaq, also a former Nunavut MP, served both as minister of Health and minister of Environment under the previous Conservative government.
Tootoo defeated Aglukkaq on the October 19 elections with a campaign highlighting Liberal promises like increasing benefits for northern residents and investing $40 million in the Nutrition North program that subsidizes healthy food shipped to Canada's remote communities.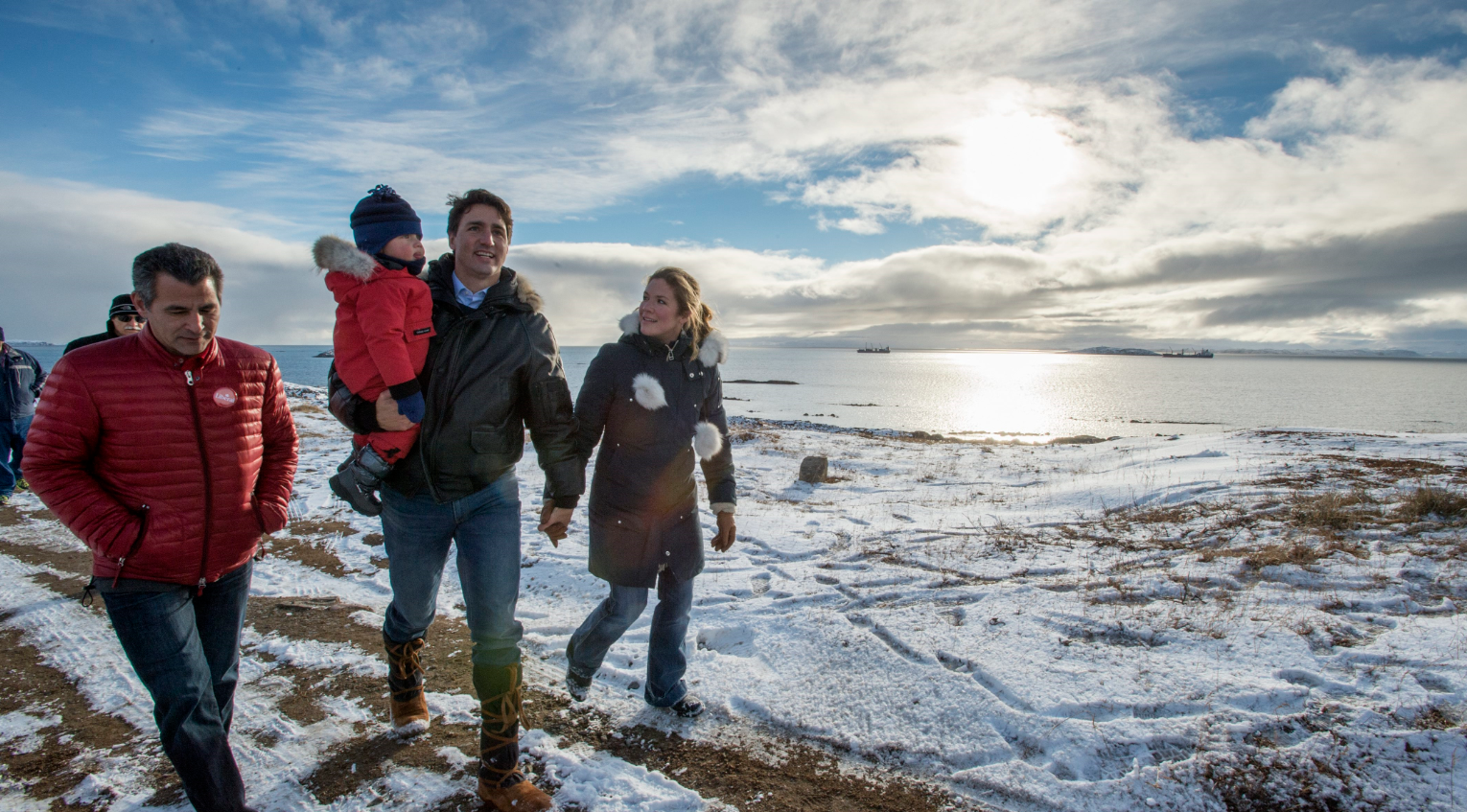 Aboriginal affairs and environment
Other cabinet appointments closely watched by the North include indigenous affairs and environment.
Ottawa Centre MP Catherine McKenna was sworn in as minister of Environment and Climate Change.
Carolyn Bennett, an MP for the riding of Toronto-St-Paul's, was named Minister of Indigenous and Northern Affairs.
Related stories from around the North:
Canada:  What does Trudeau win mean for Arctic?, Blog by Mia Bennett
Finland: UN rep. urges suspension of Sámi elections, Yle News
Greenland:  Greenland, Alaska elections bolster Arctic resource extraction, Blog by Mia Bennett
Norway: Conservative victory in Norway: What does it mean for the Arctic?, Blog by Mia Bennett
Sweden:  Land, water rights big issues in Sweden's Sami elections, Radio Sweden
United States: Feature Interview – The politics of climate, Eye on the Arctic