Löfven still trying to break Sweden's coalition deadlock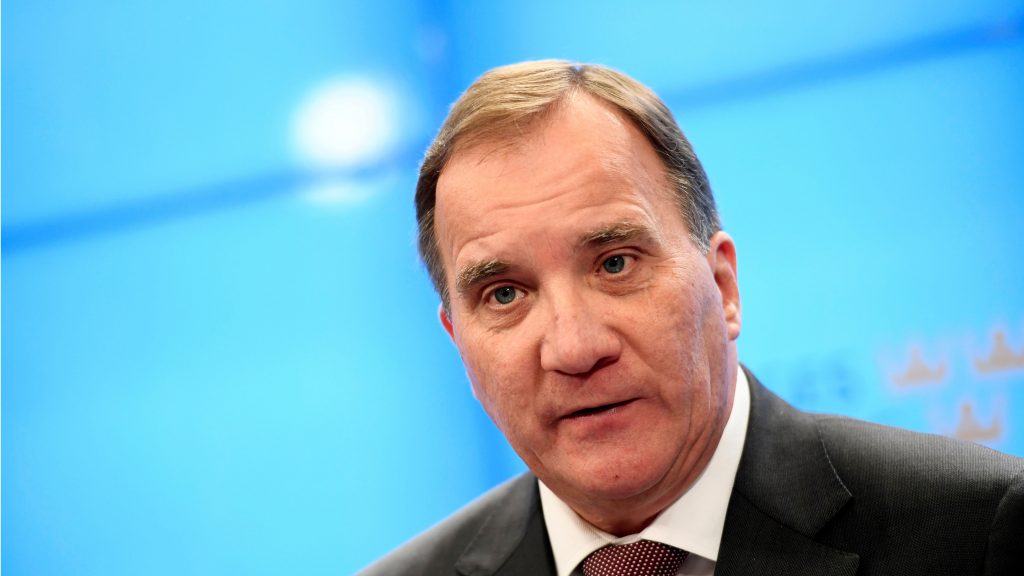 Stefan Löfven says he will continue with his attempts to try and form a government. In his half-time report to the speaker of parliament, the leader of the Social Democrats said talks so far have been "difficult" and "complicated".
Stefan Löfven is the second party leader to be given a two week mandate by the speaker to form a government. Having reached the halfway mark, Löfven today gave a progress report to speaker Andreas Norlen.
At a press conference afterwards, Löfven told reporters that he has had confidential talks with each of the leaders of the four centre-right parties as well as the Greens and the Left Party.
He several times stressed the importance of confidentiality in these talks and called for understanding that 'complex processes' need to take place.
"If you are to change your position, there are internal processes to deal with in each party. There are difficult adjustments on policy, but also the overall picture, and you need to build as much trust as possible," Löfven said.
Löfven stays hopeful, Sweden Democrats call for speaker's intervention
Despite the lack of concrete results, Löfven wants to continue his attempts for another week.
But the leader of the anti-immigration Sweden Democrats, Jimmie Åkesson, thinks it is pointless for Löfven to continue. "It is clear that Stefan Löfven has failed, but instead of admitting that, he will let another week go by," Åkesson told the tabloid Expressen.
The Sweden Democrat leader said that "we cannot explore the government options all the way to the next election" and called for the speaker of the house to break the deadlock by forcing a vote in parliament, or call for a new election.
Related links from around the North:
Canada: Dan Curtis wins third term as mayor of city of Whitehorse, in Canada's Yukon, CBC News
Finland: Historic first round victory for incumbent Sauli Niinistö in Finland presidential election, Yle News
Greenland: Greenland braces for coalition talks to cut through election result murk, Eye on the Arctic
Sweden: Swedes aren't used to waiting so long for a new government, Radio Sweden
United States: Alaska Governor Walker drops re-election bid and backs Democratic candidate, Alaska Public Media