Arctic missing from Paris climate agreement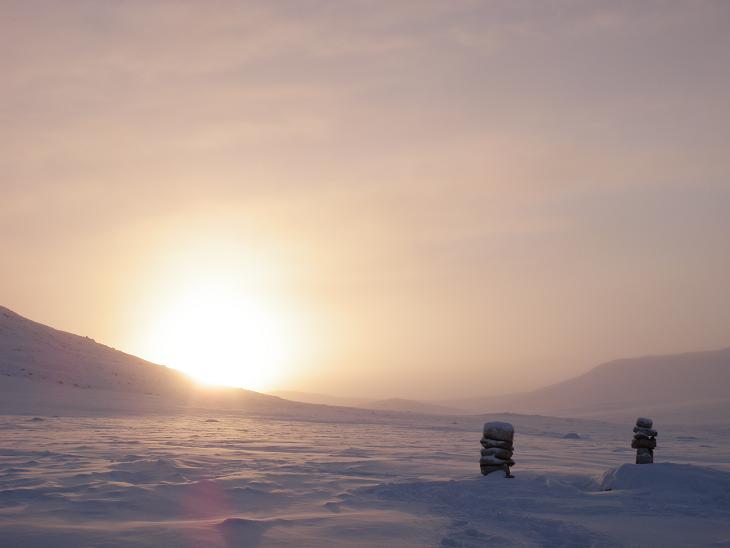 While the United Nations climate change agreement was praised when it was reached this month, the omission of the word 'Arctic' from the final agreement, and the lack of discussion around Arctic warming at the conference, has many northern indigenous leaders concerned.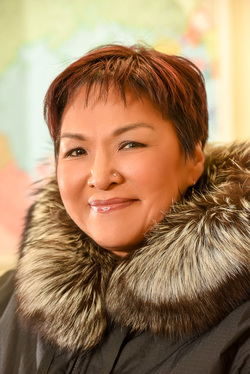 "(The agreement) was historic, yes," said Okalik Eegeesiak,  chair of the Inuit Circumpolar Council (ICC), the organization that represents the world's approximately 155,000 Inuit living in Canada, Greenland, Russia and the United States.
"(But) Inuit and Saami peoples wanted to have more recognition and respect for Arctic peoples," she said in a phone interview. "There is some mention of indigenous peoples and our rights and our role in climate change (issues) but there isn't much commitment to work with us."
Josefina Skerk, vice-president of Sweden's Saami parliament, agrees.
"The agreement was received with disappointment from the Saami leaders," Skerk said in a phone interview from northern Sweden.
"If we are to find a way out of this climate change disaster that we are living through right now, I think it's crucial to do it through respect and  finding a new way; not the path that led us here to where we are. The respect for each other and each other's knowledge will be key elements in that."
'Arctic communities  are developing communities'
The Arctic is warming twice as fast as other global regions and has long been held up as a symbol of global warming.
But northern indigenous peoples and experts have noticed the region all but disappears when it comes to international climate negotiations. And this, despite the fact that the majority of the world's Arctic communities face similar challenges to developing nations when it comes to the negative effects of climate change on infrastructure, economies and cultures.
"For some reason everything was so silent about the Arctic during the negotiations," said Skerk."And we saw a very weak outcome in the document on indigenous rights for example."
And while developed countries, including Canada, pledged funds in Paris to help developing nations with climate adaptation and mitigation, similar pledges were not made for Arctic communities.
"We keep reminding our respective governments that Inuit, Saami and northern indigenous Peoples should be considered underdeveloped communities," Eegeesiak said. "We will be going after the funds that were announced as well."
Feature Interivew: Okalik Eegeesiak
Role of indigenous rights plays in fighting climate change
While the COP21 agreement lays out a framework, it's up to individual states to implement it on a national level.
ICC issued a position paper on COP21 where it called on global leaders to, among other things, include Inuit at all levels of climate discussions and programs whether regional, national and international.
Not including Arctic indigenous leaders in decisions around climate mitigation strategies and green energy projects has already had dire consequences for some northern European communities.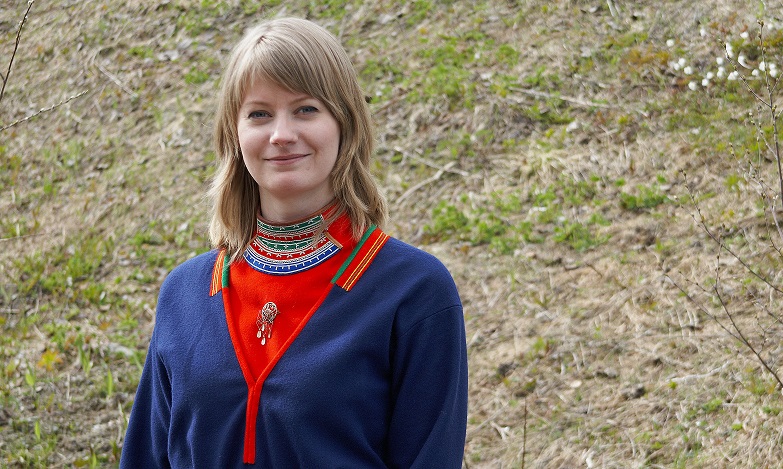 The Saami are an Arctic indigenous People whose traditional homeland, Sapmi, straddles Arctic Norway, Finland, Sweden and northwestern Russia. They were traditionally semi-nomadic reindeer herders.  There are an estimated 80,000 Saami living in northern Europe today.
Skerk says there are already numerous examples of governments making so-called `green' decisions that have devastated Saami communities and culture.
"We suffer both from climate change and mitigation (to stop it)," Skerk said.
Wind parks have been installed on traditional lands in parts of Arctic Europe like Norway and Sweden without consulting local Saami populations. Some of these parks have not only destroyed reindeer habitat but caused financial and mental health issues among the reindeer herders who can no longer continue their livelihood as before.
"It would be a terrible thing if a question that unites us like the struggle against climate change would be the tipping point for actually eradicating indigenous culture," Skerk said.  "We already see people forced out of their traditional livelihoods that they have been doing for generations because of mitigation efforts like windmills and windpower."
"The risk is, of course, when we aren't at the table, when we cant tell our perspectives or be a part of the decisions, is that when political leaders in our states, our countries make decisions that perhaps protect their future generations , they are at the same time, destroying the future for ours."
Feature Interview: Josefina Skerk
 'Polar bears aren't spokespeople for Arctic'
Eegeesiak says this is an issue indigenous Peoples continue to face and that consultation is not enough; the perspectives and realities of Arctic People's must be integrated fully into policy, whether in the areas of climate mitigation or northern development.
Nowhere is this more important than in the Arctic, an area where polar bears are the dominant image used to illustrate media reports on climate change in the North- rather than the people that live there.
"Polar bears aren't the spokespeople for climate change in the Arctic, it's the Peoples of the Arctic," said Eegeesiak.  "So stop using polar bears and seals as the emotional icon and use Inuit as fact-based traditional knowledge holders."
Doing otherwise not only hurts the survival of indigenous peoples and cultures, but excludes the thousands of years of environmental knowledge that northern peoples have of their lands and regions – knowledge that the international and scientific community need more than ever in order to develop successful climate mitigation and adaptation strategies, Skerk said.
"(Respect) the people that have lived on the lands and waters for thousands of years and actually know it, and know it like like you would know a family member," she said. "The respect of that knowledge will be key I think in finding a way forward (on climate change). And that is especially true for the Arctic."
Related stories from around the North: 
Canada: Q&A – What's at stake for the Arctic at COP21?, Eye on the Arctic
Finland:  Mixed reactions in Finland to Paris climate accord, Yle News
Greenland:  Paris – A COP-out for Arctic Peoples?, Ice-Blog
Sweden: Positive reaction to climate deal in Sweden, Radio Sweden
United States:  Warming evident in Arctic air and waters: report, Alaska Dispatch News