Positive reaction to climate deal in Sweden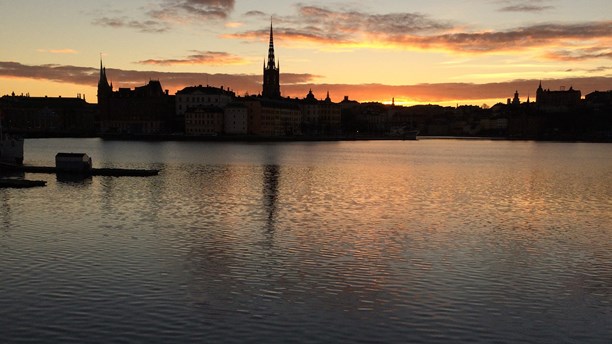 The climate deal reached in Paris has been mostly welcomed by climate experts in Sweden.
"It's a historic moment but it is a bit too early to tell whether it is going to save the world," says Robert Watt from the Stockholm Environment Institute.
Nearly 200 countries took part in the negotiations in Paris, culminating in Saturday's first deal to commit all nations to cut emissions.
The agreement – which is partly legally binding and partly voluntary – will come into being in 2020. It set a new goal of reach net zero emissions in the second half of the century.
Deal 'historic'
Robert Watt, director of communications at the Stockholm Environment Institute, tells Radio Sweden that there are a number of reasons why the deal is historic.
"It is historic for three reasons. Science has really informed this agreement and we have some clear language in what the world and some of those island states can bear in terms of average temperature increase.
"Also, this time round the politics and diplomacy has succeeded compared to Copenhagen. The USA has embraced China.
"Thirdly, this is the time when finally the world's political leaders have come to recognise that this is a really important threat to humankind over a long period, but that it's not just a matter of classifying it as an environment problem, something that is green, something that is marginal but something that is about the mainstream of economic decision making, about where we get our energy from, about our lifestyles."
He was, like many climate experts, concerned about a lack of timescales and how little will happen until 2020.
"I am concerned about the lack of immediate and urgent action. While the agreement provides a five yearly review of these national plans, those won't start until just before 2018, so yes, there is a danger that we are going too slowly to meet these targets, but having said that it is just one part of it."
'Could have been better'
Johan Rockström, Professor of Environmental Science at Stockholm University, was also positive.
"This is a tremendous step forward. All countries clearly say with one voice that now we turn the page to a fossil free, sustainable climate future on Earth," he tells Swedish Radio News in Paris.
Björn-Ola Linner, a professor in climate politics at Linköping University, spoke to Radio Sweden after the final draft text was presented before ministerial approval. He said it was a marvellous achievement to get all countries to agree, but it could have been much better.
"It's marvellous to get 196 countries to agree but it could have been much better. Earlier, there were drafts which were much stronger, in particular with carbonisation.That went out of the text and that is a negative thing."
Related stories from around the North:
Canada: COP21 – View from Canada's Northwest Territories, Eye on the Arctic
Finland:  Finland at COP21: 'Small steps will no longer do', Yle News
Greenland: Will COP21 turn down heat on Arctic?, Eye on the Arctic
Sweden: Paris climate talks enter last week, Radio Sweden
Sweden:  Swedish PM underlines importance of COP21, Radio Sweden
United States:  Cleaner atmosphere means more Arctic ice melt: study, Alaska Dispatch News