COP21: View from Canada's Northwest Territories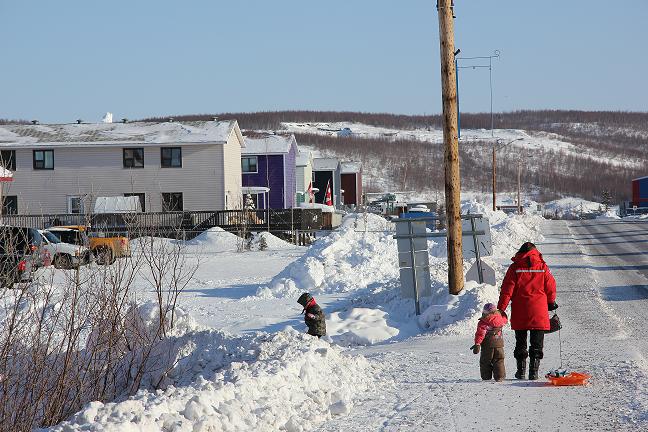 On the occasion of the United Nations climate change conference in Paris (November 30- December 11), Eye on the Arctic has been speaking with different indigenous leaders from across Canada's North.
In this interview series we explore how climate change is affecting Canada's Arctic and whether international conferences like COP21 can actually make a difference in the day-to-day lives of northern Peoples.
In this instalment, Part 3 of our series  (click here for Part 1 and here for Part 2), we turn our attention to Canada's Northwest Territories.
Norman Snowshoe, the vice-president of the Gwich'in Tribal Council in the Arctic town of Inuvik, says global warming is effecting everything from water levels to traditional hunting and trapping activities in traditional Gwich'in lands.
"We're having weather unpredictability, and we have a lot of concern about that," he said in a phone interview from Inuvik. "Normally we'd be pushing -30 (degrees Celsius), but for the last month we've been hovering around -10 (degrees Celsius), so that's quite evident to our elders.
"Normally the Gwich'in people would be out trapping and doing the winter activities that happen this time of year but due to the warm weather and they can't do it."
Feature Interview
To find out more about how global warming is affecting traditional Gwich'in lands and why he thinks conferences like COP21 are so important, listen to our full Eye on the Arctic interview with Norman Snowshoe, vice-president of the Gwich'in Tribal Council:
Related stories from around the North:
Canada: Q&A – What's at stake for the Arctic at COP21?, Eye on the Arctic
Finland:  Finland at COP21: 'Small steps will no longer do', Yle News
Greenland: Will COP21 turn down heat on Arctic?, Eye on the Arctic
Sweden: Paris climate talks enter last week, Radio Sweden
Sweden:  Swedish PM underlines importance of COP21, Radio Sweden
United States:  Cleaner atmosphere means more Arctic ice melt: study, Alaska Dispatch News