Don't overdramatize planned Russian ballistic missile salvo: Canadian general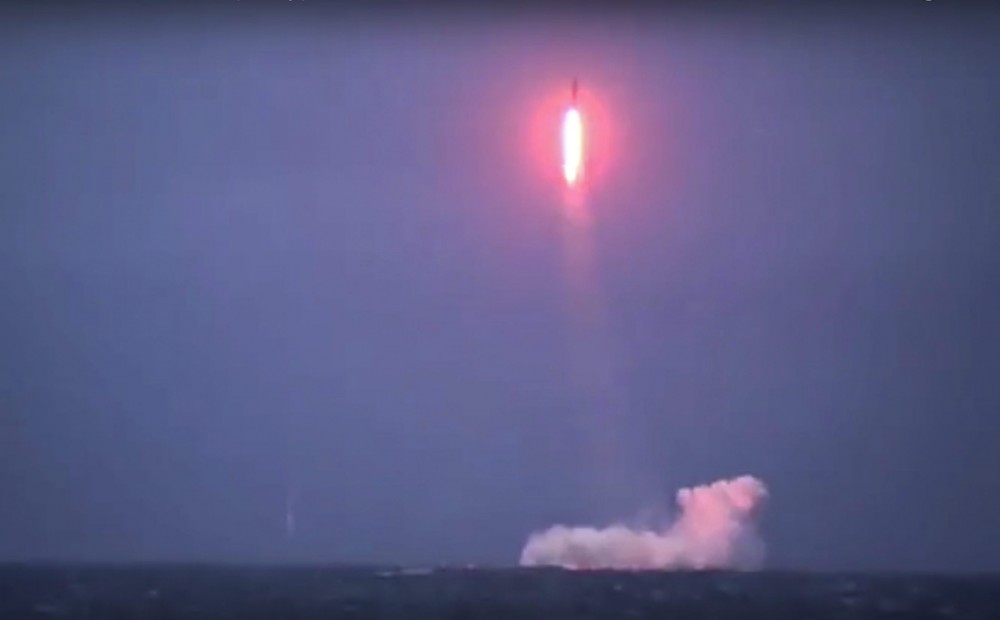 Canada and its NATO allies shouldn't read too much into reports that Russia plans to test the combat readiness of its nuclear deterrence force by firing a salvo of 16 intercontinental ballistic missiles (ICBMs) from a submerged submarine in Arctic waters, says a former high ranking Canadian soldier.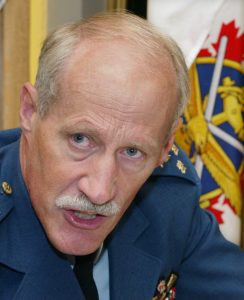 "Every country with military equipment that is complex needs to test it from time to time, so that in it of itself is not necessarily a big surprise," said Lt. Gen. (Retired) Ken Pennie, former commander of Canada's Air Force and ex-deputy commander of the North American Defence Command (NORAD). "These are going to be ongoing things, we cannot pay too much attention to them."
(click to listen to an excerpt of the interview with Lt. Gen. (Ret) Ken Pennie)
The tests simply illustrate an existing military capability that will still be there whether Russia publicises it or not, he said.
Throwback to old glory days?
But Pennie said he doubts the accuracy of Russian media reports of the simultaneous launch of 16 missiles from a submerged submarine – a feat that has not been attempted in 25 years.
On Wednesday, the Russian newspaper Izvestia reported that two of Russia's newest strategic nuclear submarines are ready to leave for the Barents Sea, where one of them is expected to attempt the highly complex and dangerous salvo launch. The Northern Fleet plans to repeat the Soviet military operation "Behemoth," Izvestiya wrote.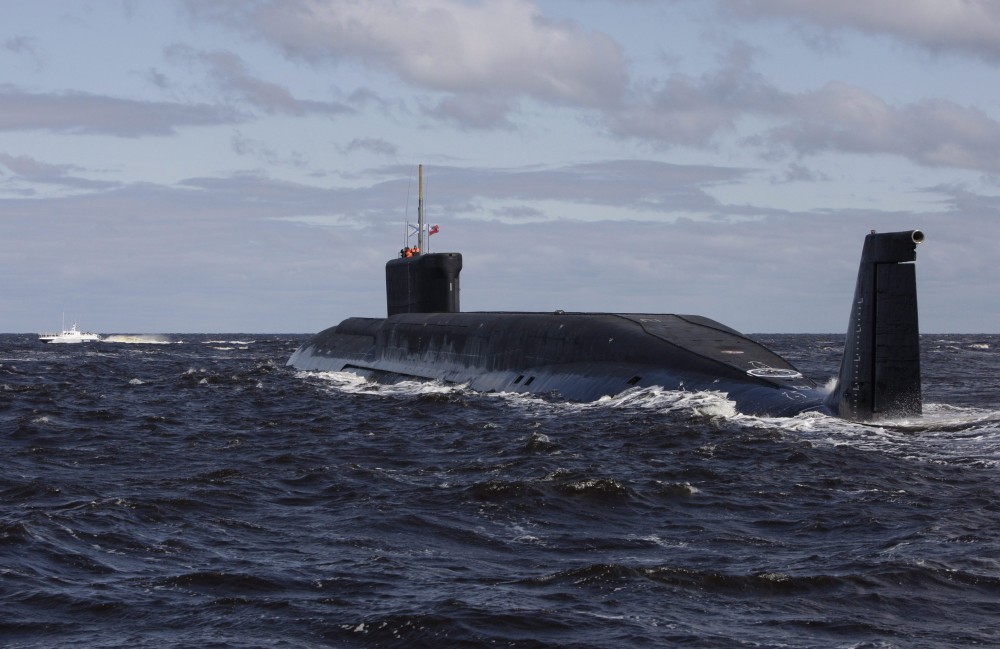 The two Borey-class submarines "Yury Dolgoruky" and "Vladimir Monomakh" are ready to conduct the exercise, but only one of them will be launching all of its 16 Bulava (Mace) missiles in one salvo, the newspaper wrote.
The planned launch was not mentioned on official military websites, and news agency TASS wrote last week that the salvo would only consist of two missiles, not 16, reported The Independent Barents Observer.
"To test a whole boatload of missiles at one time is a fairly expensive undertaking," Pennie said. "It's more logical that they would test one or two missiles at the time, not all 16, but we'll see what they do."
'More assertive and unpredictable'
The reports of the planned missile launch come just a week after the Norwegian Intelligence Service released its annual intelligence assessment where it warned that the West is likely to face a "more assertive and unpredictable" Russia in 2016.
"Russia, certainly President (Vladimir) Putin understands the role of force in terms of supporting his foreign policy," Pennie said. "You see what he did in Crimea, you see what he did in Ukraine, and is still doing, and you see what's he's doing in Syria."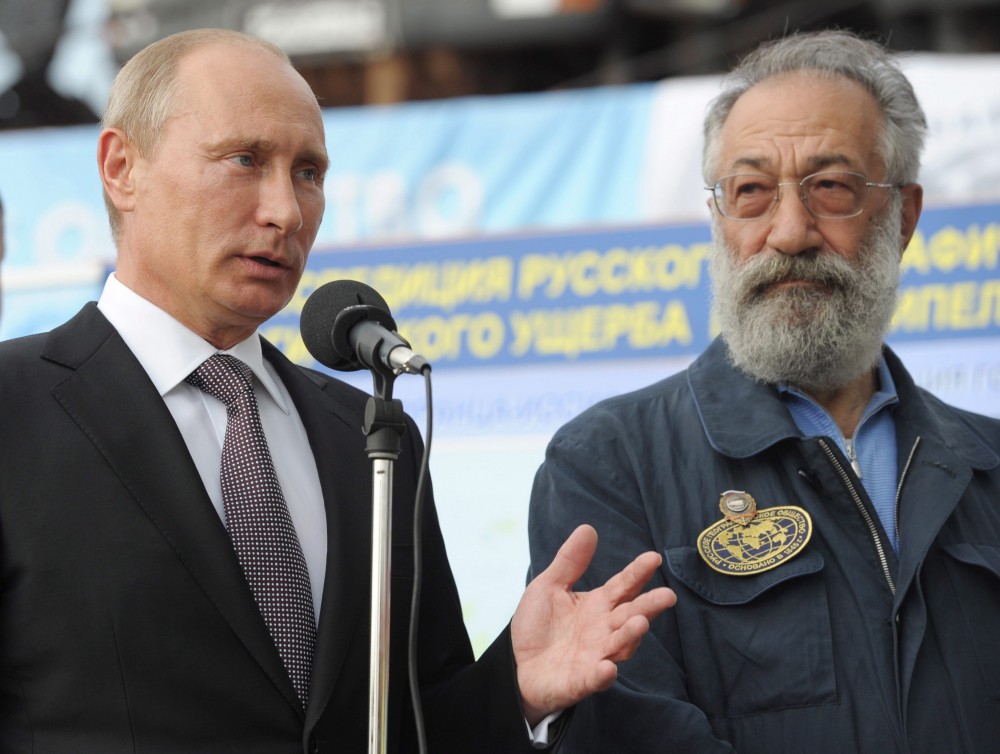 These events are connected but that doesn't mean that any particular test is necessarily directly tied to a particular foreign policy initiative, he said.
The same applies to Russia's recent willingness to show off its military muscle by firing off cruise missiles from strategic bombers and Russian navy ships in the Caspian Sea to hit alleged ISIS targets 1,600 kilometres away in Syria.
"Russia has a military capability, they have foreign policy objectives and they want, especially Europe to understand that they have this capability," Pennie said.
Canada is not a direct target of any of these activities, Pennie said. Russia is simply positioning itself as a world power, he said.
"Part of it is what some people call posturing," Pennie said. "Basically, trying to put pressure on the international community to recognize that Russia has a voice and that voice ought to be heard."
Implications for Canada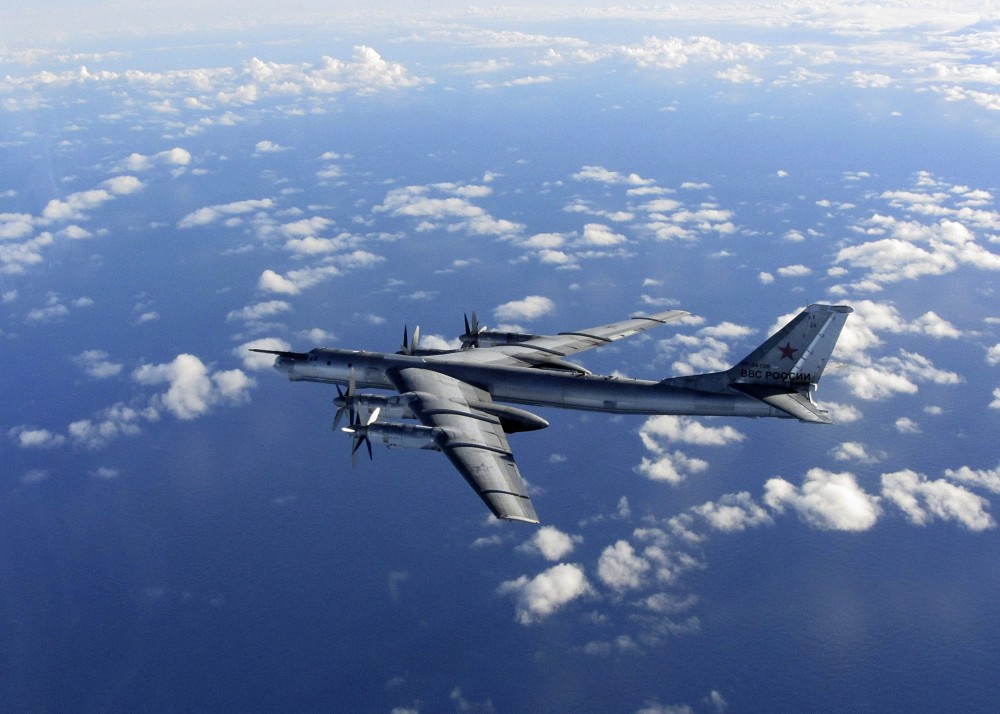 But even though Canada is not the primary target of this more assertive Russian policy, Canadian defence planners need to pay attention, especially because of the implications of Russian cruise missile capabilities for Canadian defence procurement policy, Pennie said.
Cruise missiles can be launched from sea or the can be dropped from bombers.
"NORAD pays a lot of attention to any missile threat but the one that comes from the bombers is linked in to the future fighter that we buy, because these cruise missiles are fairly advanced and they are hard to find, and they are manoeuvrable, and they are fast, and they can carry weapons of mass destruction," Pennie said.
That means that the replacement for Canada's CF-18 fighter jets will have to have the capabilities – the speed, the agility, the range, as well as communications, sensors and other electronic equipment – needed to find and hunt down cruise missiles.
Related stories from around the North:
Canada: Lessons from Norway's Russia assessment, Radio Canada International
Denmark:  Nordics to step up security cooperation on perceived Russian threat, Yle News
Finland: Finland confirms 6th Russian airspace violation in just over a year, Yle News
Norway: Russia is more confident and unpredictable: Norwegian Intelligence Service, The Independent Barents Observer
Russia:  New Russian spy ship to keep tabs on Norway, Barents Observer
Sweden:  NATO agreement won't bring nuclear weapons to Sweden, Radio Sweden
United States: U.S. general says Alaska military cuts not final without Arctic plan, Alaska Public Radio Network