Warm Easter predicted across Finland… even for Lapland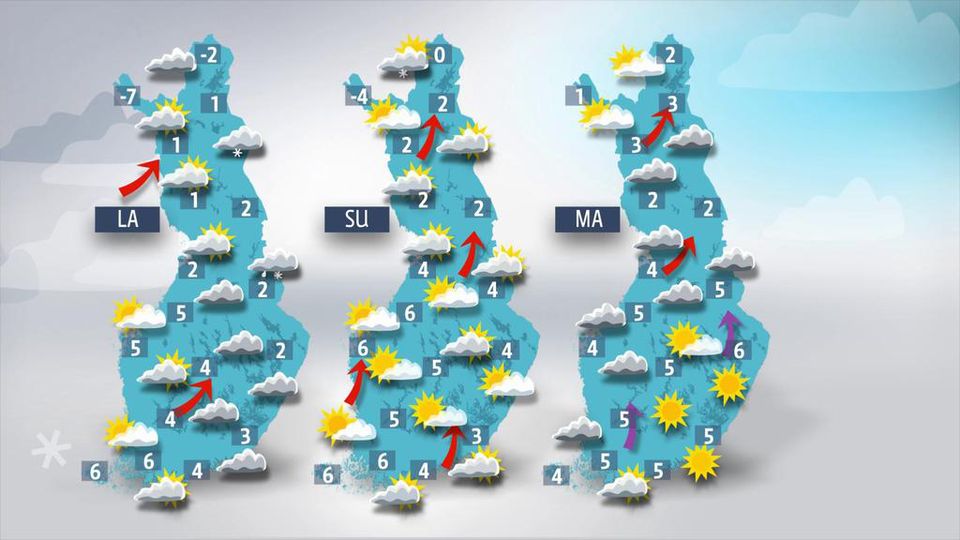 The weather forecast looks fairly bright for the Easter weekend, with drier, sunnier conditions moving in across Finland and temperatures topping ten degrees in the warmest spots.
This Easter looks set to see an upswing in temperatures and brighter conditions for much of the country, according to Yle's meteorologist Joonas Koskela. Before that there could be some sleet and snow, but from Friday the showers will die away.
North Ostrobothnia and Kainuu could see accumulations of between 5 and 10cm of snow.
"Those making outward journeys for the weekend should be cautious, as driving conditions could be poor in North Ostrobothnia and in Kainuu," said Koskela.
Soon afterwards, though, conditions should improve. On Thursday much of the central part of the country should be above zero degrees, and even Lapland will be above freezing point by Saturday.
Warmest day predicted for Sunday
According to the latest forecasts, Sunday is likely to be the warmest day of the Easter holiday. Depending on cloud cover, temperatures will be just below or just above five degrees Celsius, but in the west could rise as high as ten degrees.
On Monday things will still be relatively warm, but not quite as springlike as Sunday.
"On Sunday the sunniest areas are in the south and centre," says Koskela. "On Monday the sun will shine in the east."
There will also be higher winds on Sunday and Monday—but the milder conditions will continue after Easter.
Related stories from around the North:
Finland:  Finland storm knocks out mobile networks, Yle News
Greenland:  Changing Sea Ice: The Ripple Effect (VIDEO), Eye on the Arctic
Norway: 2014 warmest year in history for Norway, Barents Observer
Sweden: Storm Helga weather warning for Sweden, Radio Sweden