Norwegian MP urges collaboration with Russia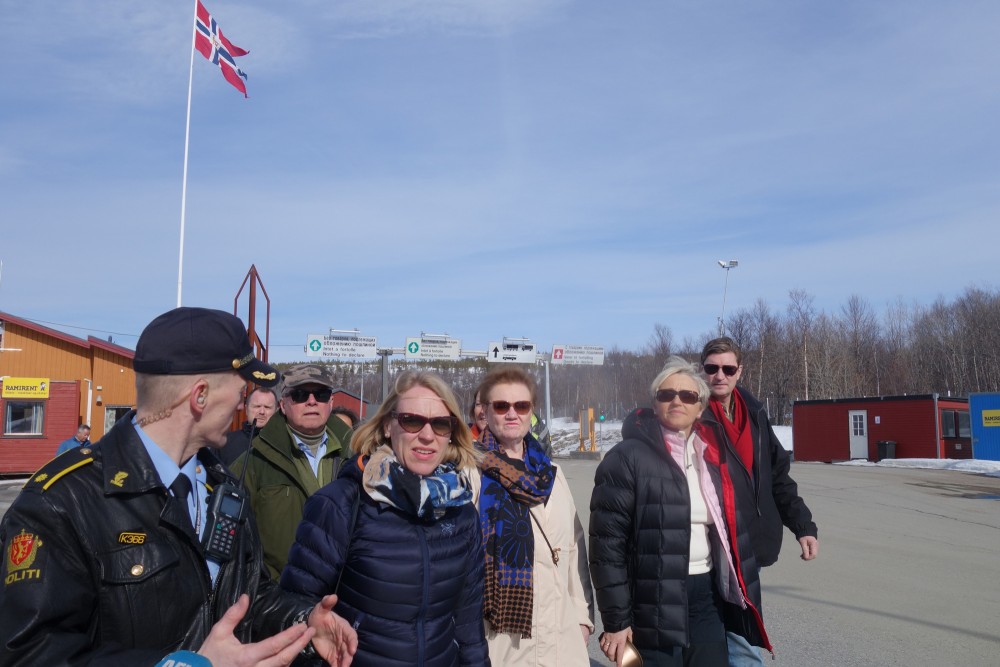 East-West tensions and Arctic militarization notwithstanding, the soft approaches of the Barents Cooperation must be core in relations with Russia, says the leader of Norway's Standing Committee on Foreign Affairs and Defence.
"The concrete collaboration with Russia, the people-to-people cooperation and the political contacts, must continue," Anniken Huitfeldt said Thursday as she visited the Norwegian border crossing point of Storskog. "After what happened in Ukraine, the importance of the Barents Cooperation is even more crucial than before."
Huitfeldt leads a delegation from the Norwegian parliament Standing Committee on Foreign Affairs and Defence as it tours Arctic Norway. Next week, the delegation will proceed to Svalbard, the Arctic archipelago.
As the committee members stood on the border between Norway and Russia, local police officers talked about the challenges during last fall's migrant crisis. In the course of three months, more than 5,000 migrants came across the border and triggering a crisis in Norwegian reception capacities and a political hassle with Moscow.
Testing Russia
A new report from the Police Directorate concludes that Norway reacted far too slowly to the crisis and that there was as a lack of coordination between the Ministry of Justice and Ministry of Foreign Affairs. The report, obtained by newspaper Finnmarken, also says that Minister of Justice Anders Anundsen wanted to "test reactions from Russia" and consequently pushed for the return of migrants across the border. That did not sit well with the Russian side.
The flow of migrants across the border came to a halt on November 27th after political talks in Moscow.
The visit to Storskog by the Foreign Affairs and Defence Committee comes as political relations between Russia and the West are at historical lows. That affects also relations in the Arctic.
Commenting on relations between the two countries at Svalbard, Committee member Liv-Signe Navarseter underlined to the Independent Barents Observer that Norway must "stand firm in its Svalbard policy."
"We must be firm and constructive in our dialogue with Russia, and try to understand the way the country acts and ourselves act thereupon," Navarsete said.
Related stories from around the North:
Canada: Canada's defence review and the Arctic, Radio Canada International
Finland: Finland wants Nordic cooperation in returning rejected asylum seekers, Yle News
Norway:  Refugees find Arctic gate to Schengen, Barents Observer
Sweden:  Sweden cannot receive 140,000 refugees this year: migration minister, Radio Sweden
Russia:  Putin orders security services to strengthen control over refugees in transit to Europe, Barents Observer