Press Freedom Index: Finland climbs to second place, Norway keeps top spot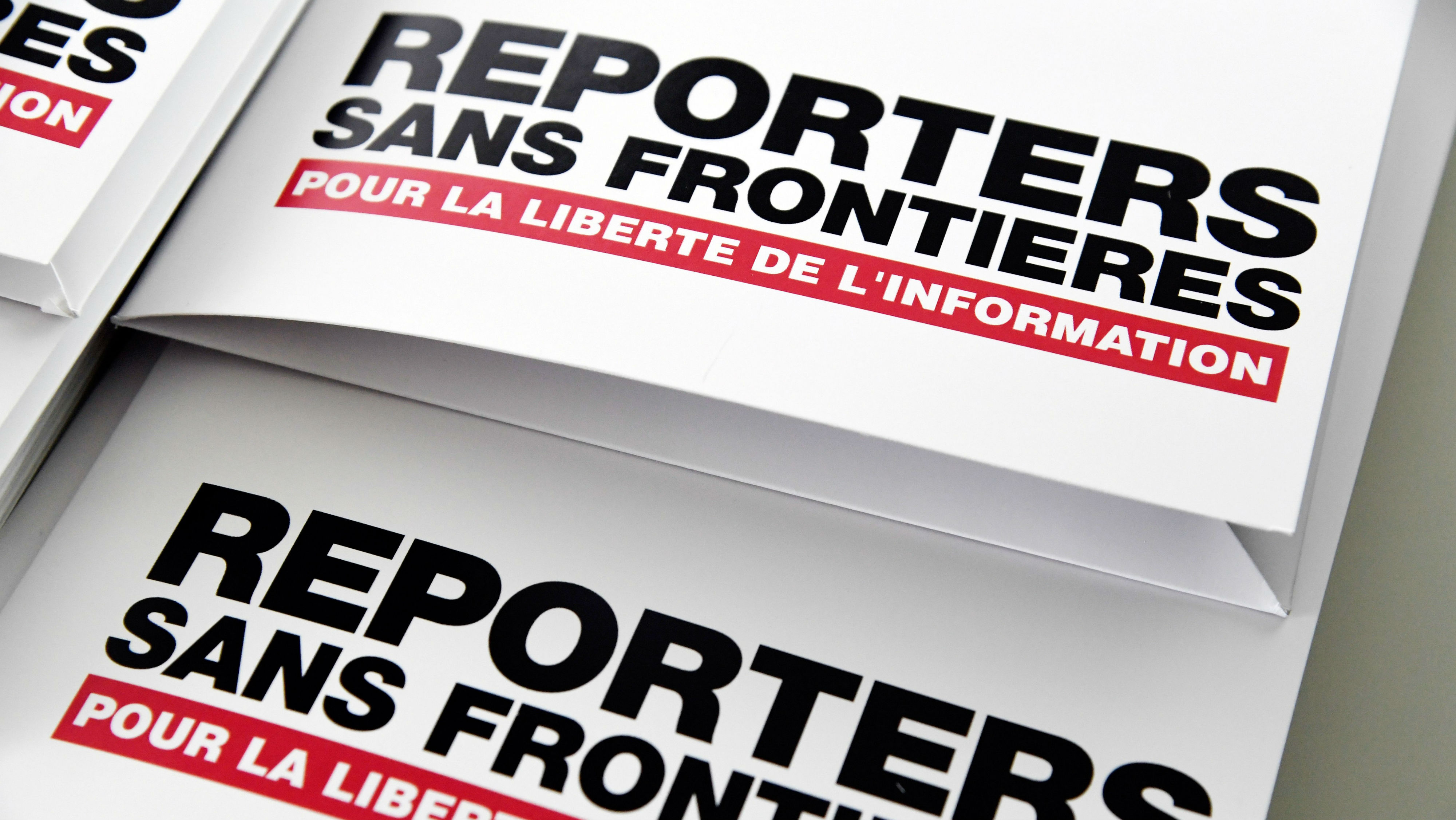 After several years of lower ratings, Finland is again ranked near the top of the World Press Freedom Index. Finland is now in second place behind neighbouring Norway, with another neighbour, Sweden, in third. The Netherlands, which was second last year, now slides to fourth.
The annual list, issued on Thursday by the NGO Reporters Without Borders (RSF), evaluates the state of journalism in 180 countries and territories.
The head of RSF's Finnish branch of the organisation, former Yle reporter Jarmo Mäkelä, says there are several reasons for Finland's return to the top echelon of the list.
Besides good fundamental structures and a scandal-free year, he cites a positive court ruling and a clever messaging campaign during last year's US-Russian summit in Helsinki.
Finland was ranked first in press freedom from 2010 to 2017, when it dropped to third, falling to fourth the following year.
The first drop was linked to pressure from Prime Minister Juha Sipilä regarding Yle reporting, while last year's decline followed police confiscation of a Helsingin Sanomat reporter's material related to her reporting on a secret military installation.
Yle journalist speaks at Washington launch
Last autumn, Helsinki District Court convicted Johan Bäckman of harassing and defaming Yle journalist Jessikka Aro and inciting others to defame her. It also convicted Ilja Janitskin, founder of the anti-immigration website MV-lehti, of aggravated defamation of Aro, who had investigated and reported about his website. She has also done investigative reports revealing the operations of Russian 'troll farms'.
"In October, a district court in Helsinki handed heavy sentences to two pro-Putin activists for defaming and stalking a female journalist with the purpose of trying to silence her. The court drew the line: extreme hate speech cannot hide behind the pretense of free speech," the organisation said in its annual report.
Aro was invited to appear as one of the keynote speakers at the World Press Freedom Index launch event in Washington on Thursday, hosted by the Washington Post. The event will be streamed live on Yle Areena earlier today.
Aro was originally invited by the US State Department to a March 7 ceremony in Washington where she was to have been honoured with an International Woman of Courage Award. However US officials rescinded the invitation and award shortly before the event without explanation. She said the abrupt cancellation came after US officials inspected her social media accounts, which included criticism of US President Donald Trump.
"Welcome to the land of free press"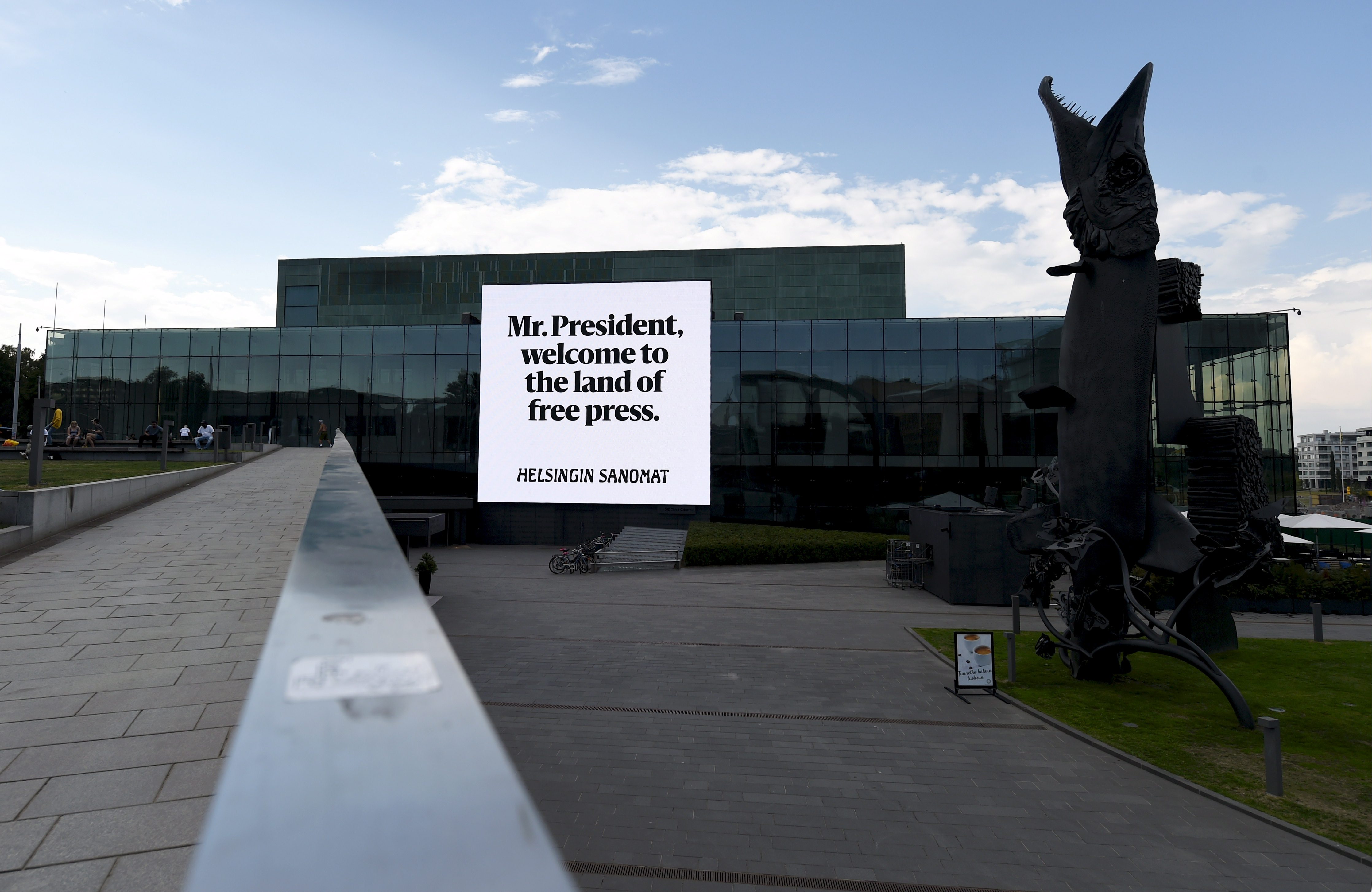 The RSF report also notes a Finnish media response to the Helsinki visit of Trump and his Russian counterpart Vladimir Putin last July. The leading daily Helsingin Sanomat placed large billboards along the two leaders' motorcade routes with the English text: "Mr. President, welcome to the land of free press".
Mäkelä says the campaign aroused much discussion during and after the summit by the presidents, who have both faced accusations of infringing on press freedom.
This year the US drops to 48th on the list, while Russia was down one notch to 149th. The lowest-ranked countries on the list are Turkmenistan in 180th place, just behind China, Eritrea and North Korea.
Related stories from around the North:
Canada: Journalist barred from jails in Canada's east-Arctic wants ban quashed, CBC News

Finland: I was angry with the media for how it covered the Arctic, Blog by Timo Koivurova
Norway: Arctic-based news site Independent Barents Observer launches Chinese-language section, The Independent Barents Observer

Russia: Norwegian media Independent Barents Observer reportedly blocked in Russia, The Independent Barents Observer