EU unveils integrated Arctic policy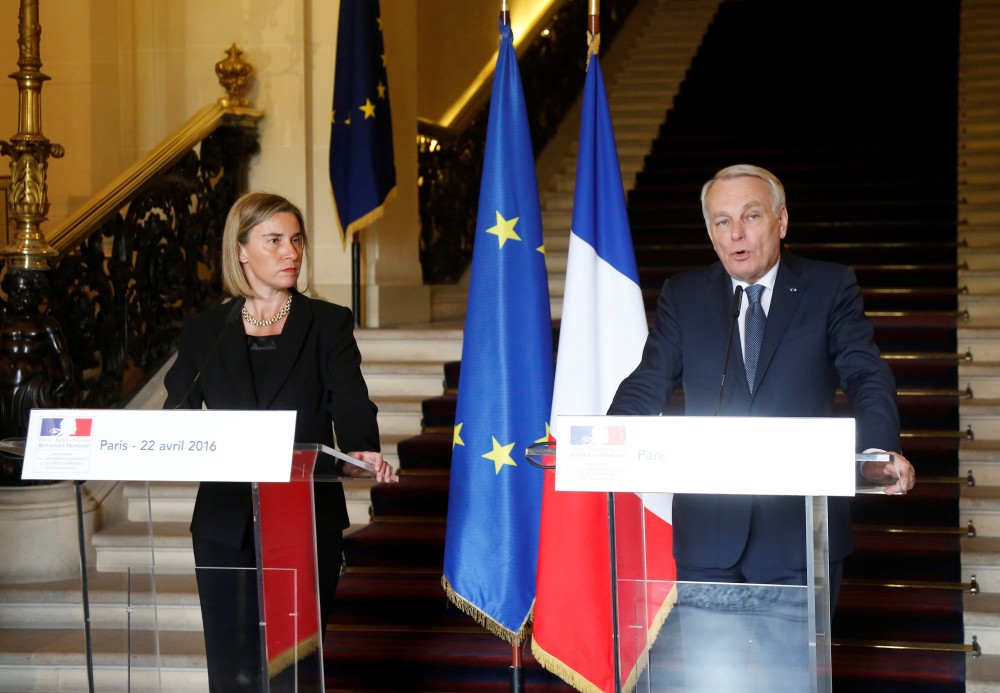 EU seeks to bolster its profile in the Arctic. The European Union's foreign policy chief presented Wednesday a proposal for an integrated Arctic policy focusing on climate change and the environment, sustainable development and international cooperation on regional issues.
Federica Mogherini, the High Representative for Foreign Affairs and Security Policy, and the European Commission have  adopted a policy proposal that will guide the actions of the European Union in the Arctic region.
"The steps taken today underline our commitment to the region, its states and its peoples, and to ensuring that the region remains an example of constructive international cooperation," Mogherini said in a press release. "The Arctic is also crucial in terms of regional and global security, and a strategic component of our foreign policy."
The integrated policy contains 39 actions to further develop the EU's policy towards the Arctic across three areas: climate change and environmental protection, sustainable development, and international cooperation.
Climate change and environmental protection
Climate change in the region is progressing more rapidly and more comprehensively than forecasts predicted, and as the third largest emitter of greenhouse gases, the EU is a responsible partner in the work to contain those developments, the organization's website reads.
The EU has already committed itself to reducing its greenhouse gases by 40% in 2030 and 80% by 2050, compared to 1990 levels.
The EU is to maintain current funding levels for Arctic research under Horizon 2020 (on average €20 million per year). Around €40 million has already been earmarked for 2016 and 2017 for projects on observation, weather and climate change in the northern hemisphere and permafrost decrease.
An integrated European polar research program under the EU-PolaNet initiative will be developed by 22 of Europe's leading Arctic research institutions.
The EU is to support the transnational access to research infrastructures in the Arctic (research stations, scientific vessels, satellite observations) and the open access to data resources.
Sustainable development
"The European part of the Arctic is suffering from underinvestment," the proposal reads. The Commission will make efforts to enhance coordination between EU funding programs relevant for the Arctic, identify key investment and research priorities as well as facilitate capacity building of stakeholders to maximize financial support for the region.
EU wants to contribute to maritime safety in the Arctic through its space progams Copernicus and Galileo.
International cooperation
The EU will continue to actively engage in international fora relevant for the Arctic, such as the Arctic Council, the Barents Euro-Arctic Council and the Northern Dimension, and also with third countries who have territories in the Arctic and with with sub-regional countries with increasing Arctic interests.
Related stories from around the North:
Canada: The Arctic Council's capacity challenge, Blog by Heather Exner-Pirot
Iceland:  Iceland blasts Arctic Five for exclusion from fishing agreement, Eye on the Arctic
Norway: Arctic Council aims to boost business, Barents Observer
Sweden:   Arctic Council – From looking out to looking in, Blog by Mia Bennett, Cryopolitics
United States: How many observers can Arctic Council handle?, Alaska Dispatch News